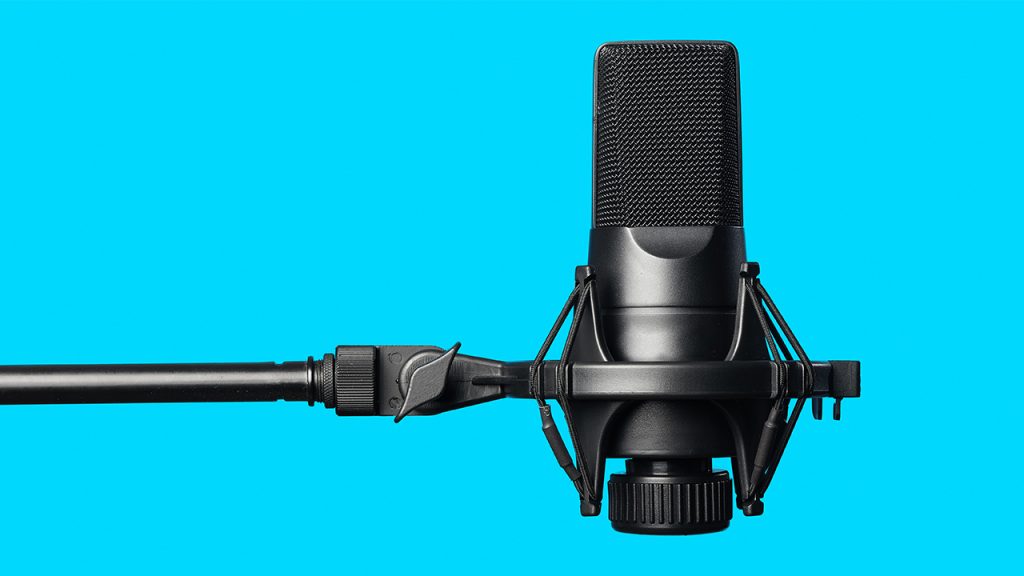 Let's take a look at the top 10 thought leadership podcasts, from comedian and commentator Joe Rogan to AI scientist Lex Fridman. It is also worth mentioneing a new entry from intelligenthq founder Dinis Guarda and his citiesabc podcast.
Podcasts are a powerful tool for sharing meaningful ideas. The term was first coined in 2004 and since then podcasts have evolved into a mainstream trend. They cover multiple themes, but one that is gaining ground – and popularity – is thought leadership. Experts in different areas, thought leadership podcasts aim to dig deep into a specific topic and find solutions to bigger problems.
Podcasting is a term that was first coined in 2004 by journalist Ben Hammersly in a newspaper article for The Guardian. It was in 2005 that the big companies started recognising the opportunity – Apple leading the way with iTunes 4.9, the first update with native support for podcasts. And speaking of recognition, the very same year, George W. Bush became the first President to have is weekly address delivered as a podcast. Fun fact: 2005 is also the year in which "Podcast" is declared "Word of the Year" by the New Oxford American Dictionary.
Since then, podcasts have done nothing but grow in numbers and popularity. As of 2019, 165 million people have listened to a podcast, with 90 million Americans listening monthly. And thought leaders have found in podcasts the perfect channel to share their ideas and help others.
Thought leaders are informed opinion leaders and the go-to people in their field of expertise. They are trusted sources who move and inspire people with innovative ideas; turn ideas into reality, and know and show how to replicate their success. Over time, they create a dedicated group of friends, fans and followers to help them replicate and scale their ideas into sustainable change not just in one company but in an industry, niche or across an entire ecosystem.
Special mention: Dinis Guarda citiesabc podcast
Through a series of interviews and conversations with top experts around the world and from different areas such as technology, society and politics, serial entrepreneur, author and intelligenthq founder Dinis Guarda shares his vision of the world in this growing podcast series.
The podcast is focused on profiling inspiring people, ideas and highlight the multiples challenges / opportunities we face with Society 5.0 , digital transformation, 4IR, AI, Blockchain, Fintech, IoT and more.
Among some of his guests are Minister Naokazu Takemoto, Minister of State for Science and Technology Policy of Japan or Ben Goertzel, Founder SingularityNet, OpenCog and AI mastermind.
He also publishes all his interviews on his YouTube channel.
Without further ado, let's take a look at the top 10 most popular thought leadership podcasts
1. The Dave Ramsey Show
The Dave Ramsey Show is a three-hour, self-syndicated radio program and podcast, hosted by the eponymous finance author and speaker, that airs Monday through Friday from 2-5 PM ET.
Dave takes live calls and answers their questions for all to hear and benefit from. He also records, films and uploads them to his Youtube Channel. Dave is well known for his strong bias toward not getting into any kind of debt, instead preferring to work hard, earn more, save and invest.
2. Lex Fridman Artificial Intelligence Podcast
Lex Fridman is an AI researcher working on autonomous vehicles, human-robot interaction, and machine learning at MIT and beyond. In his YouTube channel, Lex has conversations about science, technology, history, philosophy and the nature of intelligence, consciousness, love, and power.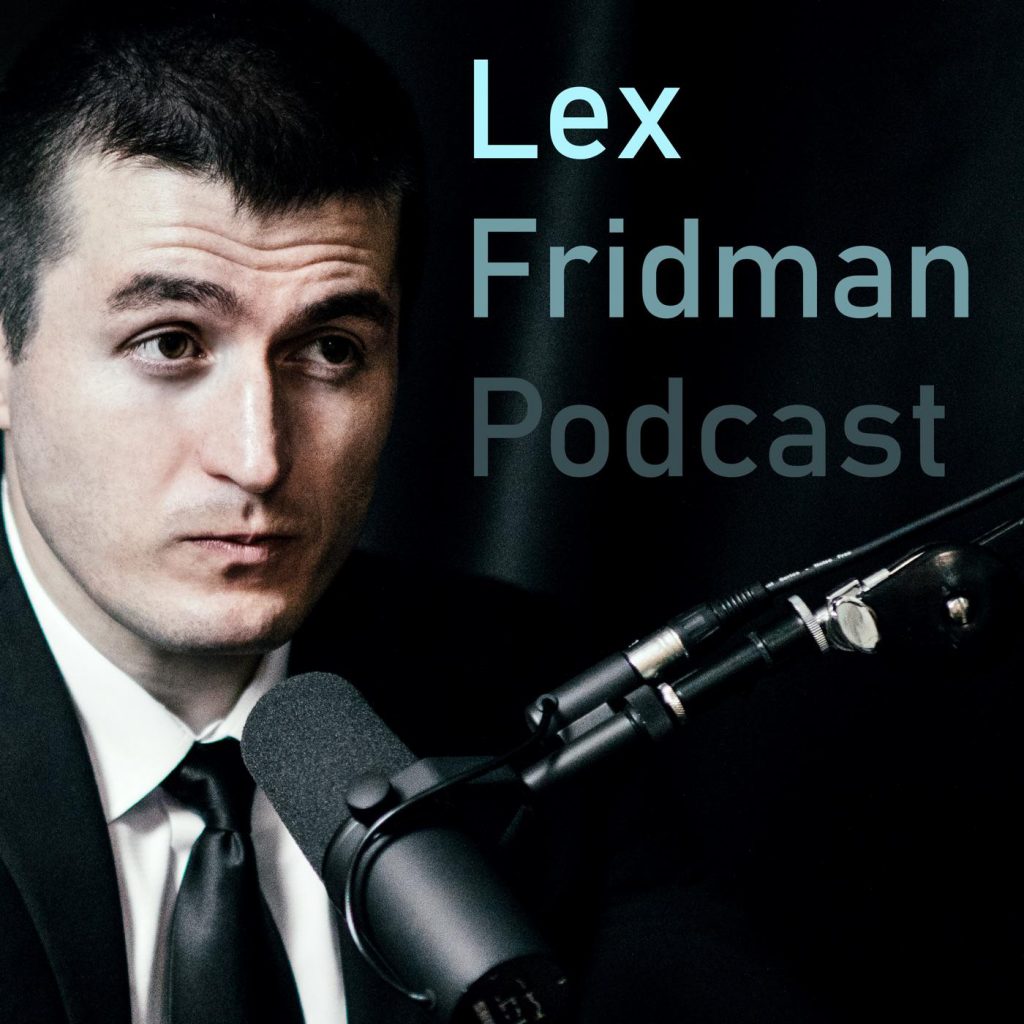 He has interviewed well known scientists like Ben Goertzel and even top business leaders such as Elon Musk. A must listen if you are interested in learning more about new technologies.
3. Ronald Van Loon
Ronald van Loon, Director at Adversitement a data & analytics consultancy firm, and Advisory Board Member & course advisor for leading professional certification training company Simplilearn, is a frequent public speaker for significant Big Data, IoT, AI, Machine Learning and Data Science events. A globally acknowledged thought leader in the industry, he was ranked third on a list of Top 100 Big Data Global Influencers by Onalytica for another consecutive year. He's also recognized as a Top 10 Global Influencer in IoT, Data Science, Machine learning and Artificial Intelligence, and helps companies implement successful data and analytics strategies to meet and surpass their goals in this digital age.
Ronald started his personal podcast journey in 2018, and since then his YouTube channel has done nothing but grow. He does a series of videos and podcasts related to digital transformation, new technologies and their impact on the world, mostly from a business perspective.
4. Hidden Brain
Shankar Vedantam, an American journalist, writer, and science correspondent, reveals how unconscious patterns that drive human behaviour, shape our choices and direct our relationships.
He uses science and storytelling to back up his points and create a pleasant listening environment for his audience.
The Hidden Brain is the sixteenth most popular podcast of all time.
5. IT Visionaries
Next up, we have IT Visionaries – a podcast all about actionable insights, interviews and lessons from IT leaders. They release two weekly episodes, each packed with different stories, trends and value. They interview fortune 50 CEO's, CTO's and CIOs and venture back start-ups. In their own words, the podcast "is on a mission to discover the technological future at the frontiers of every industry, and then bring that information to you in a way that's easy to implement."
6. Stuff You Should Know
Stuff You Should Know or SYSK, as it's often abbreviated to, is a popular award-winning podcast that educates their audience on a wide selection of topics – often things you should really know! The podcast's success means that it's consistently ranked in iTunes top 10 most popular podcasts and is downloaded millions of times each month. In terms of the podcasts schedule, they release a new episode every Tuesday, Thursday and Saturday.
7. The Daily
Coming in at number ten on our list of popular podcasts is "The Daily" – from the New York Times. The Daily's episodes are based on what the NY Times has reported that day, so they can vary quite a bit, which makes for an interesting listen. The podcast is hosted by political journalist, Michael Barbaro and each episode lasts between 20 – 30 minutes. The show's material comes from interviews from Times journalists and any related interviews they did with people involved in the story. It started in January 2017, and within just six short months the show had already gained 3.8 million individual listeners.
8. The Joe Rogan Experience
The Joe Rogan Experience is an audio and video podcast, launched in 2004 by American comedian, actor, martial artists and sports commentator, Joe Rogan.
Since its release, the podcast has grown massively to become one of the most popular podcasts to listen to, especially in 2019.
Joe interviews a variety of interesting characters, including celebrities, sports stars, business people, and TV personalities, often asking the questions that everyone wants to know. Each episode is about three hours long but cut up into small snippets for his Youtube channel.
Since its launch in 2016, the show has been voted as the "Best Comedy Podcast of 2012 by users of iTunes', won a Stitcher Award for Best Overall Show of 2013, and by 2018 ranked second place in the list of Apple's most-downloaded podcasts.
9. Revisionist History
This podcast is hosted by Malcolm Gladwell, a well-known successful author of five New-York Times bestsellers.
Malcolm starts off each podcast episode with an inquiry about an event, person or idea.
He then begins to question that idea, event or person, which makes for an interesting conversation.
10. Rachel Maddow Show
The Rachel Maddow Show is one of the most popular TV shows on MSNBC. Book author and scholar Rachel has the best, up-to-the-minute political guests to help viewers navigate the current political landscape. And you don't need a cable account — cord-cutters can watch the audio or video podcast, often on the same night as the TV broadcast. The video part includes only the first two segments, but the audio has the whole show.
11. The Infinite Monkey Cage
Famous physicist Professor Brian Cox joins co-presenter Robin Ince to discuss popular science topics with an ever-changing guest list of specialists, comedians, and other such guests in a witty and characteristically irreverent way. If you're interested in a wide range of scientific topics, or just love comedy, this science podcast is for you.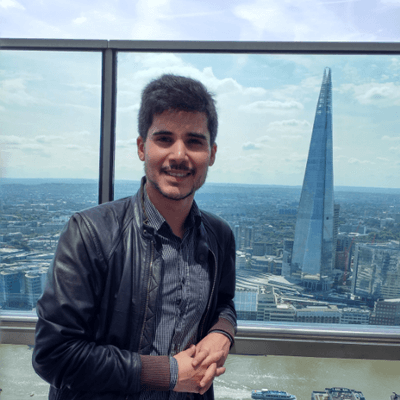 Hernaldo Turrillo is a writer and author specialised in innovation, AI, DLT, SMEs, trading, investing and new trends in technology and business. He has been working for ztudium group since 2017. He is the editor of openbusinesscouncil.org, tradersdna.com, hedgethink.com, and writes regularly for intelligenthq.com, socialmediacouncil.eu. Hernaldo was born in Spain and finally settled in London, United Kingdom, after a few years of personal growth. Hernaldo finished his Journalism bachelor degree in the University of Seville, Spain, and began working as reporter in the newspaper, Europa Sur, writing about Politics and Society. He also worked as community manager and marketing advisor in Los Barrios, Spain. Innovation, technology, politics and economy are his main interests, with special focus on new trends and ethical projects. He enjoys finding himself getting lost in words, explaining what he understands from the world and helping others. Besides a journalist, he is also a thinker and proactive in digital transformation strategies. Knowledge and ideas have no limits.