It has been a rough few years to say the least for the global supply chain. What began as a result of shifts in demand, labor shortages, and structural factors during the Covid-19 lockdowns that plagued much of 2020, snowballed due to further challenges such as the Russia-Ukraine conflict amongst others, to the point that practically every industry felt the weight of the problems. In most scenarios, these delays have not meant much more than waiting a bit longer for a new sofa or having to substitute an ingredient in a recipe. However, cases such as the baby formula shortage have highlighted just how imperative it is that global supply chains remain intact.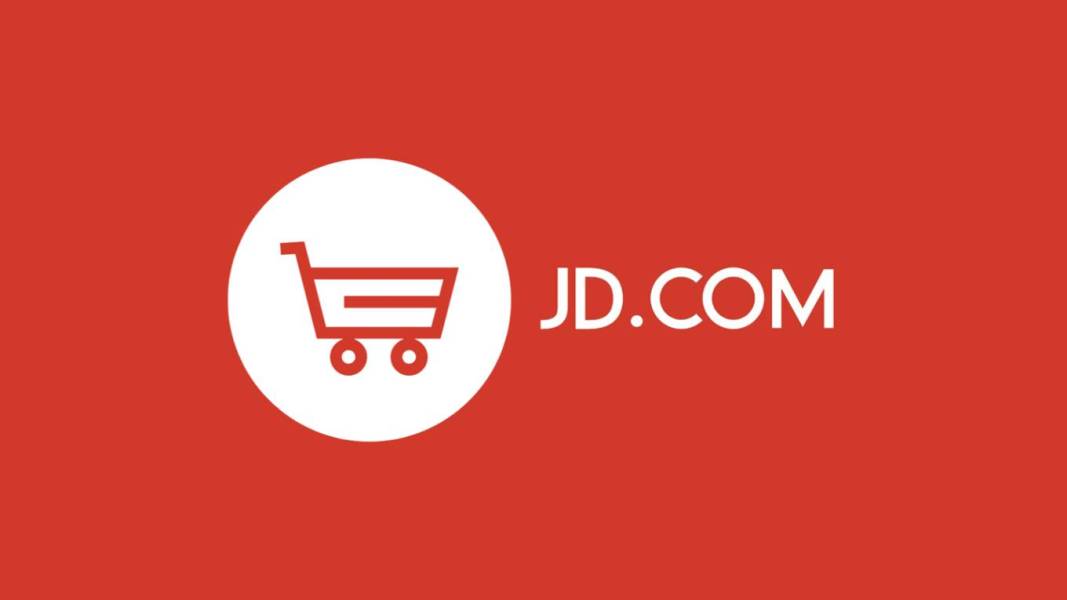 Additionally, businesses are rightly concerned about the effect supply chain delays have on their overall brand image. One study found that over half of consumers indicated they would refrain from purchasing from a brand after only one to three supply chain delays or disruptions. This is why now more than ever it is imperative for businesses to make smart decisions when it comes to logistics. This is a realization Richard Liu, founder of the Chinese internet company JD.com, came to over fifteen years ago.
In 2007, the young e-commerce website posted an announcement on its website discouraging users from placing orders and encouraging them instead to purchase their items elsewhere. Its warehouse had reached capacity, causing a bottleneck not unlike many of the ones seen today and leaving the company's logistical network paralyzed as a result. Liu has long held customer experience as the foundation of JD.com's brand, and in his view at the time the temporary loss of sales as a result of directing website traffic elsewhere was less costly than losing the customer entirely due to delivery delays and the sour taste left in their mouth as a result.
Once the bottleneck had been sorted, it was found that it was the careless work and fragmented scope of the third-party logistics companies JD.com had partnered with that were causing much of the company's issues. That year, Liu made the novel decision to develop an in-house logistical network for JD.com, cutting out the middleman and allowing him full control over the level of service customers received from purchase to delivery.
Considered a highly risky business decision by many at the time, today the logistical network and supply chain capabilities developed by JD.com has grown into a standalone entity. JD Logistics is publicly listed on the Hong Kong Stock Exchange. It provides JD.com with one of the largest fulfillment infrastructures of any ecommerce company in the world with a network of over 1,500 warehouses totalling over 30 million square meters in space. It has established six highly synergized logistics networks including the warehouse network, line-haul transportation network, last-mile delivery network, bulky item logistics network, cold-chain logistics network and cross-border logistics network.
As a leading technology-driven supply chain solutions and logistics services provider, JD Logistics has now begun to provide supply chain solutions for companies in the ecommerce industry and beyond. In the third quarter of 2022, JD Logistics' revenue from external customers grew to roughly RMB 24.9 billion yuan, accounting for almost 70 percent of its total revenue for the quarter. Its clients are from six industries including FMCG, apparel, home appliances and furniture, 3C, automotive, and fresh produce. Below are just a few of the latest collaborations JD Logistics has embarked on, aiding other companies in becoming more efficient and safeguarded against external factors that can detrimentally affect their supply chain.
Auto parts warehouse partnership with SAIC-GM-Wuling Automobile
In a massive announcement at the end of 2022, JD Logistics revealed they had been contracted by SAIC-GM-Wuling Automobile (SGMW) to operate its four auto parts warehouses in China. A joint venture between SAIC Motor, General Motors, Volvo and Liuzhou Wuling Motors Co Ltd., the entity is a major mass-volume producer of commercial and consumer vehicles that sells over a million each year.
 JD Logistics has been contracted to assist SGMW in more accurately planning its inventory, reducing redundancies in storage, and improving efficiency in its allocation of funds. The partnership is expected to significantly optimize delivery lead time to the company's retail centers, increasing the number of deliveries from twice a week to six times a week. Through this intervention, next-day delivery will become a standard service for SGMW customers. Already experienced in the industry, the partnership is also expected to drive fulfillment rate and increase sales for the joint venture.
 According to a representative from SGMW, the company looks forward to utilizing the digital and smart technologies JD Logistics has developed and integrating them into its own supply chain management. The two companies first began their partnership in 2019, and hope to also explore pre-production logistics as well as vehicle transportation together in the future.
 Warehouse management with Poland's Biedronka chains
 Another recent partnership occurred westward, with JD Logistics agreeing to utilize its already established warehousing and distribution capabilities in Poland for Biedronka, the country's largest chain of discount grocery stores. Its 15,000 square meter warehouse in Poland customized it to allow for fulfilling all of Biedronka's online orders and ensure delivery in as quickly as 24 hours. They anticipate this will significantly expand the supermarket chain's online business, as JD Logistics' warehouse management system manages inventory on the SKU level and elevates the outbound and inventory accuracy rate to 99.5 percent.
Like many other businesses, Biedronka has experienced increasing demand for the ability to place online orders in recent years, especially in light of the coronavirus pandemic. However, without an established logistical system in place this can be a difficult transition. Through partnering with JD Logistics, Biedronka will be able to effectively manage and scale its online business while still maintaining inventory efficiencies. The warehouse in Poland is just one of roughly 90 JD Logistics warehouses that have been opened internationally, and it is expected that more partnerships on a global level will continue to follow for the company.
Automated cold chain warehouse collaboration with Tyson
 JD Logistics works with companies to tailor the best supply chain solutions for their unique needs. In the case of SGMW this meant utilizing their warehouses, and for Biedronka it involved providing the company with access to JD Logistics'. However, each situation is unique, and for Tyson China, the branch that manages Tyson Foods' presence in the country, the two companies worked together to build a jointly-established automated cold chain warehouse.
The warehouse uses highly sophisticated systems along with other technologies such as AGVs (automated ground vehicles) as well as an information labeling system to greatly improve efficiencies for cold chain storage while still lowering costs. Together with Tyson, JD Logistics designed the shelves to have different heights in order to fully maximize the utilization of space at the warehouses, and build the warehouse management system and management control system which Tyson has direct control over.
 Through supply chain solutions innovated by JD Logistics such as a big data-enabled replenishment model, Tyson has the ability to reduce the costs of its logistics while simultaneously improving its inventory turnover.
 These are just a few of the many collaborations JD Logistics has embarked on recently. The entity continues to defy the expectations that it would be a costly endeavor that JD.com would never be able to fully capitalize on. Quite the contrary, it has proven that when you put customer experience at the forefront and develop something with excellence, people will catch on and want a piece of it too.

Founder Dinis Guarda
IntelligentHQ Your New Business Network.
IntelligentHQ is a Business network and an expert source for finance, capital markets and intelligence for thousands of global business professionals, startups, and companies.
We exist at the point of intersection between technology, social media, finance and innovation.
IntelligentHQ leverages innovation and scale of social digital technology, analytics, news and distribution to create an unparalleled, full digital medium and social business network spectrum.
IntelligentHQ is working hard, to become a trusted, and indispensable source of business news and analytics, within financial services and its associated supply chains and ecosystems.