Waratek is a specialist JVM company which has developed disruptive and patented technology leading to the next generation of virtualization. The team's extensive and revolutionary research has led to game-changing Cloud technology, which increases application density whilst bringing the benefits of Cloud delivery to core code.  Waratek makes Java elastic, provisionable and meterable as a service without any code change, it makes Java ready for the cloud, drastically reducing the cost of hosting.
The firm announced that they have selected Asia market access specialist Intralink to help drive their expansion into the APAC region.  Organizations in the APAC region are at the forefront of Cloud delivery and use of the Waratek CloudVM for Java provides their applications with 'plug and play' benefits of elasticity and multitenancy as well as metered usage enabling them to chargeback true application usage. 
'The APAC region represents a significant opportunity for Waratek as Enterprises aim to improve their virtualization and look to the most advanced solutions available', says Howard Tolman, Director Waratek UK Ltd.  'We are delighted to be working with Intralink who have well proven and established relations through their bilingual teams in Shanghai, Taipei, Tokyo and Seoul.  Providing sector knowledge, contacts and local language support in these important markets is critical to our success'.
Intralink VP Asia, Jeremy Shaw, added 'Waratek has a unique technology and compelling value proposition and we look forward to supporting the growth of their business in this part of the world'.
Waratek were recently announced Cool Vendor by Gartner Inc, for Application and Integration Platforms [1]; selected for the Fintech Innovation Lab, where their leading global financial institution mentors gave unique insight into the benefits of Java virtualization for Enterprises; and voted Innotribe Innovator Finalist on the basis of a company that is important to the future of the Financial Services Industry.
The company have an exciting roadmap going ahead over the next 12+ months with new features and enhancements to the product. All the way from things like multi-version JVCs where JVCs can run different versions of Java to the host JVM, new features like sleep and hibernate which don't have any precedence in the virtualization world. More classic features like live migration and snapshot of JVCs.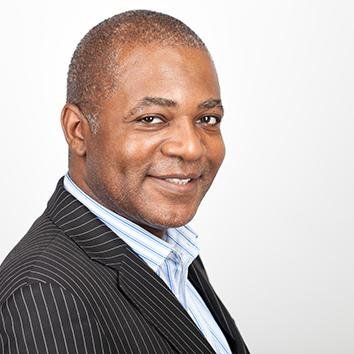 Hayden Richards is Contributor of IntelligentHQ. He specialises in finance, trading, investment, and technology, with expertise in both buy-side, sell-side. Contributing and advising various global corporations, Hayden is a thought leader, researching on global regulatory subjects, digital, social media strategies and new trends for Businesses, Capital Markets and Financial Services.
Aside from the articles, interviews and content he writes for IntelligentHQ, Hayden is also a content curator for capital markets, analytic platforms and business industry emerging trends. An avid new media explorer Hayden is driven by a passion for business development, innovation, social business, Tech Trading, payments and eCommerce. A native Trinidadian, Hayden is also a veteran, having served with the Royal Air Force Reserves for the past 10 years.
Follow Hayden on Twitter @HaydenARichards, linkedin.com/haydenhrichards and http://www.scoop.it/u/hayden-richards