Is The Sharing Economy Here To Stay ? Illustration by Maria Fonseca to Intelligenthq
"The sharing economy is here to stay" Dax Lovegrove
"Making sense of the UK Collaborative Economy" was an event promoted by Nesta, UK's Leading Innovation Charity, that happened the former  2nd of September (2014), to launch an interesting and comprehensive report that maps the main trends on collaborative economy happening in the UK.
"Making sense of the UK Collaborative Economy" happened in London, at Nesta´s headquarters, and joined together various promoters and key player interested in this vibrant emergent new trend of the economy. The public attending were founders of startups, researchers, governmental agents and many others, curious and interested in debating and reflecting about the collaborative economy, which has been object of a lot of attention lately.
Nesta´s report resulted from a partnership with Collaborative Lab, and it focus and explores UK's emerging collaborative economy. Authors of the report are Kathleen Stokes (who gave us  comprehensive review on its findings), Emma Clarence, Lauren Anderson and April Rinne.
The event, moderated by Helen Goulden, the executive director of Nesta Innovation Lab, started with a presentation via skype on what is collaborative economy. Rachel Botsman,who is a global tought leader on the power of collaboration and sharing through digital technologies, has written the book: Whats mine is Yours: How Collaborative Consumption is Changing the way we live and is considered to be a pioneer in the field of collaborative economy. Rachel is the founder of Collaborative Lab, which aims to be the leading source of expertise for businesses and governments willing to embrace the collaborative economy.
Other speakers included Debbie Wosskow, Founder and CEO of Love Home Swap,  Dax Lovegrove, the Director of Sustainability and Innovation, of company Kingfisher that launched Streetclub, and Matthew McStravick, Founder and CEO of Echo – The economy of Hours.  Attending the event was a varied group of people, from researchers interested in studying the collaborative economy to various founders and CEOs of other collaborative economy projects, such as Sam Stephens, the founder of Streetbank, Lesley Zhang, the CFO of Rentez-vous, and many others.
The report
Helen Goulden gave us an overview of the comprehensive report on collaborative economy. The report, divided in four areas, aimed to:
Define what is the collaborative economy
Who is operating in it
Who is participating in it
How should we appropriately regulate and manage the collaborative economy
What is collaborative economy?
"A fairer, greener alternative to capitalism, or capitalism's newest, most efficient form? A new way of organising the economy, or a phenomenon as old as humanity itself? A technology that frees us from the power of monopolies and big corporations, or a destroyer of steady jobs and consumer rights?"
The collaborative economy corresponds to an innovative way of both thinking and doing business, that is based in exchange, value and community. How to define it is still confusing as it an emergent field, and its definitions are varied, as its parameters and main traits are still in a processs of evolution. Some call it Sharing Economy, others, collaborative consumption. Anyway and according to the report: "Models within the collaborative economy enable access instead of ownership, encourage decentralised networks over centralised institutions, and unlock wealth (with and without money). They make use of idle assets and create new marketplaces."
Fostered by the internet, that has profoundly transformed the way people connect with one another, coordinate and manage their activities, the result of such a novel way to approach business, is that it is revolutionizing and challenging more traditional approaches of doing business. Collaborative Economy has grown so much, that new questions arise, with researchers interested in knowing who uses it, what are and should be its rules, and governments willing to adapt existing regulations.
Many look at it with suspicion. If some might think of it as a fairer, more sustainable and greener alternative to capitalism, holding great opportunities to both consumers and producers due to its focus on sharing, others see it as "capitalism's highest form, sweeping away vested interests and complacent incumbents". Amongst the biggest concerns is if it will lead to the  loss of skilled jobs, being replaced by low paid casual work.
Image source: Report "Making sense of the UK Collaborative Economy" by Nesta
 Who is operating in it?
NESTA's report resulted from an  online survey, that received 68 answers mainly from the UK, Slovenia, Poland, Spain and France. The goal was to understand what types of businesses and organisations are operating within it, what they are doing, how they are doing it and what values are underpinning their activities. The survey discovered how this field is very young, as 64 per cent of the companies were founded after 2010, which emphasises the young, tech–driven nature of the collaborative economy. On the other hand, a curious finding was the one of how established companies are beginning to be attracted to the collaborative economy as a new type of business model, and are already taking measures to extend their current activities to incorporate it. An example given is how Zipcar was  acquired by Avis, and how B&Q/Kingfisher introduces neighbourhood platform Streetclub. In June 2014, Santander became the first bank to enter a partnership with a peer–to–peer lending platform Lending Club.
The study has also concluded that the main areas approach by the collaborative economy are finance, education and consumption, and that its three main traits are:
creating value out of idling capacity,
connecting networks of people and assets
encouraging meaningful interactions and the development of trust between the people participating
Finally, the different drivers that distinguish the collaborative economy from more traditional business models are three: To rebuilding social capital, to creating new economic relationships and to promote Environmental sustainabilitity.
Who is participating in the collaborative economy?
As a common sense truth, it is known that collaborative businesses and organisations can only grow if there is increasing demand from the population. But whether or not people are interested in sharing, is still a big question mark.  The lively public attending the event, made interesting questions concerning this issue such as :  how do we make sharing attractive ?  As someone was saying: "There is an sustainability resistance. People don't want to share their stuff. There is an engrained culture that needs to be challenged." Dax Lovegrove  pointed out how it is necessary to get across a massive cultural shift. He proposed that it could be more useful for now to "focus in convenience, and not in green."
The report showed how there is not a lot known whether the UK population participates in the collaborative economy or not. Concerning the global picture, some companies have started to measure their impact: for  instance, Airbnb announced in March 2014 that it had over one million guests from both the UK and France (totalling over two million travellers). Another survey is the Neilsen Global Survey of Share Communities, an online poll of over 30,000 respondents in 60 countries, that aimed to measure public willingness to participate in collaborative, or sharing economy, activities, and a survey done in 2013 by Vision Critical and Crowd Companies, that interviewed over 90,000 customers and communities of client organisations across the UK, United States and Canada. Its results reported 23 million 'sharers' in the UK and outlined their participation (and intention to participate) in a selection of collaborative activities.
As part of their report, Nesta commissioned TNS Global to survey a nationally representative sample of 2,000 UK adults about their participation in collaborative activities over a selection of sectors, arriving to the conclusion that 64 per cent of UK adults had participated in collaborative activities (with and without internet technologies) in the last year. One man participating in the survey, living in the East of England raised an interesting question: "As a culture I also don't think we are social enough to easily accept "strangers" in on things like lift sharing."
Another point raised by the public was on the issue of "trust": How do you deal with the different understandings of agreements established within the contracts of a collaboration ? And how to make collaborative consumption attractive to "emergent" economies and post socialist EU states ?
How should we appropriately regulate and manage the collaborative economy?
As the collaborative economy grows some concerns start to appear. Is there any direct risks of the collaborative economy ? is it safe? Can it harm people? Lately various stories have appeared particularly with AirBnb concerning guests breaking the rules of the platform. On the other hand, taxi drivers have complained and made protests in various cities in Europe (London, Berlin) considering the service Uber as a rival that offered no safety and was making people loose jobs. The taxi drivers concerns raise one of the most worries coming up with this new economic trend which is if the collaborative economy will drive down wages in some sectors.If this is really the future of economy, how can it be approached holistically as a great opportunity to all ?
Governments and the public opinion start to think about the need to regulate. But how to do it ? is it the role of the government to intervene and how much? The main areas to tackle are taxation, licensing and certification.
Conclusion
The event concluded with Helen Goulden asking the panelists what had they learned that day that they didn't had learned before. A common conclusion was that we are still in the beginning. As Dax Lovegrove said: "We are at the very beginning of the journey. There is a lot to be looking at. Things are changing massively. When sharing becomes as convenient as ownership. It will work.
Time will tell whether these new collaborative technologies and models gradually get taken up and what would be the ones that will flourish. Nesta reports mentions how it plans to work with other organisations in the field to provide finance and support for the most interesting experiments, and how it will continue to research and market intelligence to foster the development of this field. This approach, the report says: "will balance enthusiasm and support with reflection and, where necessary, critique." Its main goals, will be that their efforts will inform and contribute to the development of an equitable,  sustainable and efficient collaborative economy in the UK.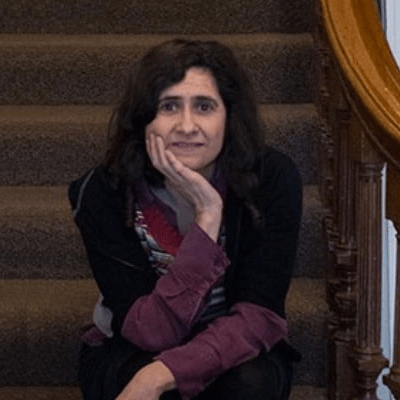 Maria Fonseca is the Editor and Infographic Artist for IntelligentHQ. She is also a thought leader writing about social innovation, sharing economy, social business, and the commons. Aside her work for IntelligentHQ, Maria Fonseca is a visual artist and filmmaker that has exhibited widely in international events such as Manifesta 5, Sao Paulo Biennial, Photo Espana, Moderna Museet in Stockholm, Joshibi University and many others. She concluded her PhD on essayistic filmmaking , taken at University of Westminster in London and is preparing her post doc that will explore the links between creativity and the sharing economy.