Forget Silicon Valley, meaningful Tech happenings are beginning to heat up in Europe with London in particular. True, California is the measure of all things in the startup Tech scene, but London is the world's number one financial centre and a global leader in technology innovation, which is why  FinTech development there makes sense for would be entrepreneurs. We have seen recent initiatives like the 12-week FinTech Innovation Lab programme, which is designed to aid companies developing new technologies for the financial services sector. Financial institutions involved in the Lab included Bank of America, Barclays, Citi, Deutsche Bank, Goldman Sachs, JPMorgan Chase, Lloyds Banking Group, Morgan Stanley, RBS and UK national payments infrastructure provider VocaLink.
Digital innovations are the future of financial services because that is what clients and consumers want, and London has figured out that it needs to continue to support entrepreneurs and start-ups that can really push the envelope.
Then there is also SWIFT ( Society for Worldwide Interbank Financial Telecommunication). Swift's innovation team is working with the Canary Wharf Group to give 15 technology and finance start-ups the opportunity to pitch their ideas to banks and investors. The London event is the first in a series of three with further events in Singapore and New York. The space, known as Level39 in Canary Wharf, will enable accelerator programmes, software engineers and builders of financial services platforms to refine, test and showcase their financial technology products in a ring-fenced environment. The Canary Wharf group offered the program space for an innovation floor, so unlike New York or Silicon valley, the tech companies are all  in the same place and within easy reach.. actually walking distance of most Global Bank headquarters.
As the world's top financial center, London has considerable assets. Like New York, it is a big, multicultural, open-minded city with a long history of entrepreneurship and innovation. It is home to exceptional universities, including Imperial College, as well as the London Business School and London School of Economics.  London and its close environs can compete in university quality with virtually any location in the world – including the Bay Area, Cambridge, Boston, and New York.
London has long been a center of innovation in popular culture—from music, art and fashion to movies and media—an asset which is increasingly important given the importance of content as sources of value and competitive advantage. The politicians have been keen to promote London's FinTech appeal as well. In 2011 British Prime Minister David Cameron hailed the 200% growth in East London's technology cluster . His accolades also coincided with the launch of the Tech City Map. Tech City Map is a constantly-evolving compendium of East London's vibrant technology and creative ecosystem. In addition to showing where businesses are located Tech City Map uses advanced technology from Trampoline Systems to reveal the web of connections linking them together and calculate each company's influence in the community. Tech City Map was launched with a database of 819 business.  That figure sounds like a Tech Hub to me.
The platform works by pulling in streams of Twitter data from each business and tracking following relationships, mentions and retweets. It was launched by UK Prime Minister David Cameron in November 2011 at the Trampery in Shoreditch, East London.
So does London face any challenges from its european neighbours?. Gigaom thinks so "Germany is a prime contender.Berlin is the most un-German of German cities. It is relatively new in its latest & post-unification incarnation. It is cheap and it has no major industry – for now. But that could soon change. My impression from a visit to what could become Europe's biggest tech-hub". "The entrepreneurship is rampant in this city. Some say there are somewhere between 100 to 400 startups in Berlin. I was in Berlin for about 70 hours and I met with over 40. I am pretty sure – if I stuck around for another week — I would have met many more."- Om Malik
The Guardian writes, "Startups are springing up all over Berlin, as the once 'poor but sexy' German capital expands into a creative technology hub". "Some people are already speaking of Berlin as the Silicon Valley of Europe. Most of the firms are just in their infancy. Others, such as the music platform SoundCloud or the social game developer Wooga are well-known even in California or London."- Nadine Schimroszik. 
There is actually another destination you would least expect. Ireland has actually become one of the most popular hubs for both indigenous and global ICT companies.
Falling labour costs, a youthful workforce, and an increasingly supportive business environment has led to 9 of the top 10 global ICT companies now maintaining a strong presence in Ireland. This has resulted in an abundance of young start-ups choosing to grow their businesses in Ireland, and setting the stage for it to become the European destination of choice for ICT. Would FinTech companies be able to connect the dots and follow suit?.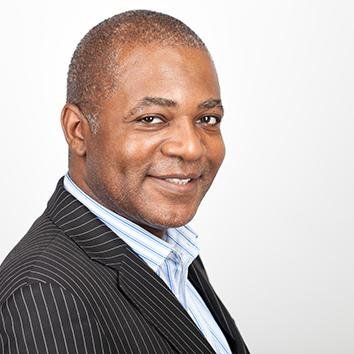 Hayden Richards is Contributor of IntelligentHQ. He specialises in finance, trading, investment, and technology, with expertise in both buy-side, sell-side. Contributing and advising various global corporations, Hayden is a thought leader, researching on global regulatory subjects, digital, social media strategies and new trends for Businesses, Capital Markets and Financial Services.
Aside from the articles, interviews and content he writes for IntelligentHQ, Hayden is also a content curator for capital markets, analytic platforms and business industry emerging trends. An avid new media explorer Hayden is driven by a passion for business development, innovation, social business, Tech Trading, payments and eCommerce. A native Trinidadian, Hayden is also a veteran, having served with the Royal Air Force Reserves for the past 10 years.
Follow Hayden on Twitter @HaydenARichards, linkedin.com/haydenhrichards and http://www.scoop.it/u/hayden-richards