The global biometrics market's unprecedented growth is set to reach $11.1 billion by 2023, with changing consumer demands and the emergence of the Internet of Things fuelling this rapid growth, according to new research just out by Frost & Sullivan. The firm says that the market is currently valued at $4.6 billion, meaning a staggering annual growth rate of 19.3%.
The rapid development and adoption of IoT-based devices and connections has also increased the need for more reliable security. Biometrics security, one of the most advanced to date, can help these devices to become safer to use. As the IDEX Biometrics portal puts it: "Biometric security measures exist at various points in the data pathway that makes up the IoT. From securing a device with a fingerprint sensor to utilizing a smartcard to verify your identity, these security points help create a seamless experience and allow data to flow freely and quickly between points. That data arriving untampered is important. This allows for quick and efficient connections to be made, and keeps the data used to make those connections as secure as possible during the transfer and delivery processes."
Biometric technology is quickly becoming more mainstream across numerous sectors; ranging from BFSI, retail and healthcare, to government, policing and security. The driving factors behind this remarkable growth can be attributed to the improved security and 'ease-of-use' biometric solutions provide.
With such a great focus on the biometric market, Veridium, a biometric authentication platform provider based on a combination of mobile and multi-modal biometrics, works to ensure businesses across all sectors are capable of providing enhanced security, customer confidence and a more frictionless journey.
Jason Tooley, Chief Revenue Officer at Veridium, comments: "This predicted growth rate is entirely understandable. The ever-growing threat of cyber attacks and risk of fraud, coupled with the ever-changing consumer demands for a more streamlined experience, can be heavily attributed to the boom in the market. As companies evolve their Digital Transformation strategies with new digital services, such as the IoT and Cloud, it's critical to ensure a secure experience that meets regulatory requirements."
One of the other biggest drivers for biometric adoption amongst companies is the desire to make biometric authentication frictionless, as Jason pointed out. Other overwhelming benefits include removing the cost and security compromise associated with traditional passwords for both business employees and customer transactions.
Jason continues: "This is such a pivotal time in the market, and given the plethora of benefits to both consumers and companies, I would not be surprised to see the market growth surpass that of $11.1 billion by 2023."
Biometrics technology has seen a rapid growth in recent years. It is seen an effective and secured way for users to identify themselves in digital applications. Biometrics is normally based on advanced AI algorithms, that connected to large databases, can match some user's biology aspects with data already linked with him or her in the database. The most common biometrics technology used is fingerprint recognition. Facial recognition, retinal scan or iris recognition are also another uses, especially important in the financial and security sectors.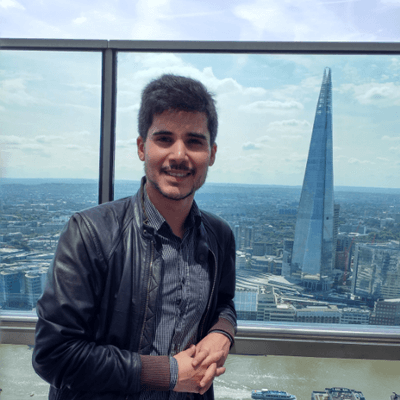 Hernaldo Turrillo is a writer and author specialised in innovation, AI, DLT, SMEs, trading, investing and new trends in technology and business. He has been working for ztudium group since 2017. He is the editor of openbusinesscouncil.org, tradersdna.com, hedgethink.com, and writes regularly for intelligenthq.com, socialmediacouncil.eu. Hernaldo was born in Spain and finally settled in London, United Kingdom, after a few years of personal growth. Hernaldo finished his Journalism bachelor degree in the University of Seville, Spain, and began working as reporter in the newspaper, Europa Sur, writing about Politics and Society. He also worked as community manager and marketing advisor in Los Barrios, Spain. Innovation, technology, politics and economy are his main interests, with special focus on new trends and ethical projects. He enjoys finding himself getting lost in words, explaining what he understands from the world and helping others. Besides a journalist, he is also a thinker and proactive in digital transformation strategies. Knowledge and ideas have no limits.