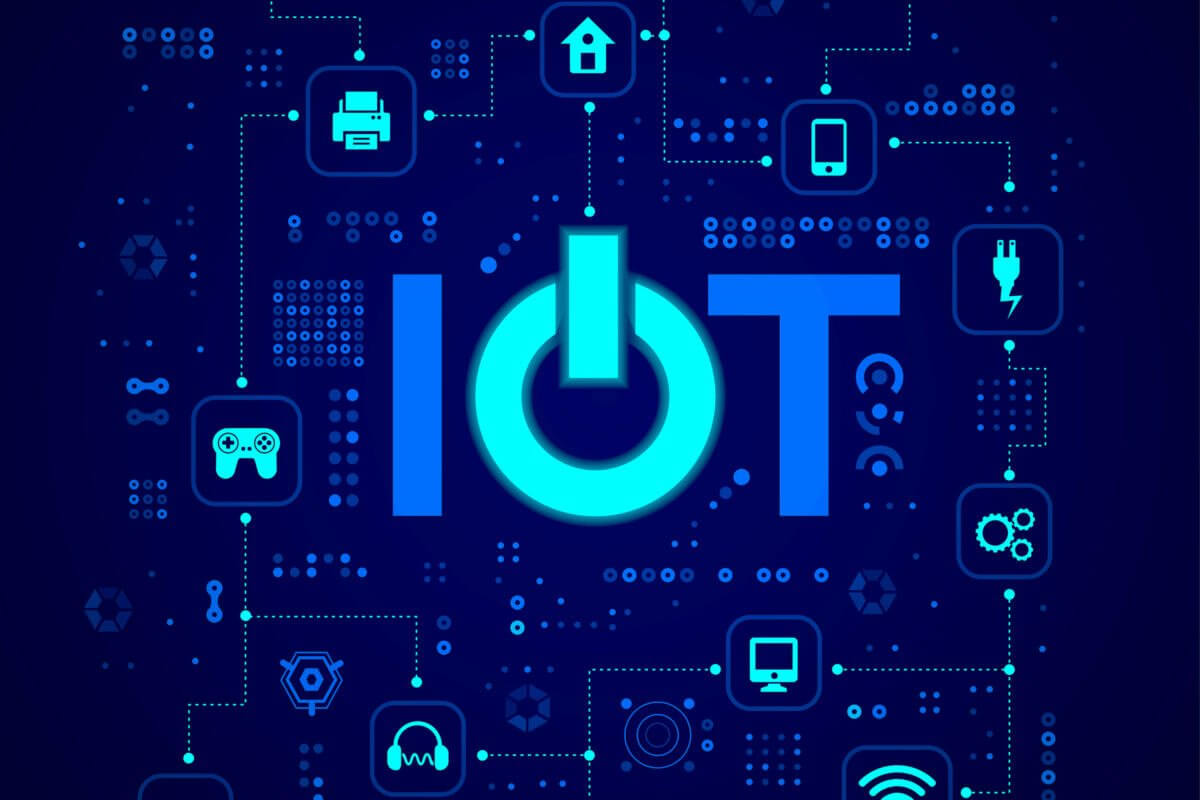 As 2020 draws nearer and we begin to understand how 5G's impact will look like across all industries, the implementation of Internet of things services will be growingly important across business applications & throughout society.
The Internet of Things — known as IoT in short — is a term describing the billions of physical systems & devices all over the world now connected to the Internet, which are engaging in data collection and sharing. Anything — whether an object as small as a pill or a bigger one like a self-driving car or an airplane — can be turned into part of the IoT.
This feat is due to cheap processors as well as wireless networks. The IoT has to do with extending the internet power beyond smartphones and computers to a slew of other things, processes & environments.
Among other benefits, this creates an added layer of digital intelligence in devices, which would otherwise be "dumb", and allows them to establish real-time data communication without the need for human involvement. Also, this connection makes it possible to combine the digital & physical worlds effectively.
What Is IoT History?
One of the founders of MIT's Auto-ID Center, Kevin Ashton, first made mention of the internet of things in 1999 while working at the US multinational company, Procter & Gamble (P&G). To draw the attention of P&G's senior management to radio frequency ID (also called RFID), he gave his presentation the title, "Internet of Things", incorporating the then buzzword of 1999, the internet.
While Ashton was the first person to use the term, "the internet of things", since the 1970s, the idea of connected devices has been in existence, but the notion was called "pervasive computing" and "embedded internet".
Today, the IoT has witnessed evolution from the coming together of wireless technologies, micro-services, & containerization, micro-electromechanical systems (also known as MEMS), in addition to the internet. With this convergence, it's been possible to shatter the operational technology-information technology silos.
This makes it possible to carry out the analysis of un-structured data (machine-generated) to gain insights, driving improvements.
For instance, a Coke vending machine at Carnegie Mellon University was the 1st internet device, and this was in the early nineteen eighties (1980s). Programmers could use the web for checking the machine status and determining if a cold beverage would be waiting for them, in case they choose to take a walk to this machine.
The Internet of things evolved from machines that can connect to one other through a network without the need for a human to be involved, a concept known as M2M communication or machine-to-machine direct communication. M2M entails the connection of a device to the cloud, its management, and data collection.
IoT takes M2M communication to the next level via a network of sensors belonging to billions of smart devices that connect persons, applications, systems for collecting & sharing data.
Apart from this, the IoT also witnessed other evolutionary changes in the 2000s and 2010s and is growing exponentially. For instance, a Statista report estimates that by the end of 2020, approximately 31 billion smartphones, smartwatches, wearables, cars, and other devices will be connected. As of now, there are about 23 billion such devices all around the world.
How IoT Works
Devices & objects that have in-built sensors are connected to an IoT platform, integrating data collected from the various devices and applying analytics for sharing essential info with applications developed to meet specific needs. Such robust IoT platforms have the ability to determine exactly what info is of use and the one to be safely be ignored.
With this info, it is possible to spot patterns, spot potential issues before their occurrence, and make recommendations.
Why Does IoT Matter?
When a device or an object is connected to the Internet, it will be able to send or receive info, or both. With this capability to send and/or receive data, things are smart, making life much easier.
Also, the Internet of things or M2M applications have to receive data, store it, process it, and make decisions on the collected from remote devices. Configuration data has to be sent to the remote devices from the server, and the application software — managing all this — must run on Internet servers. This is where web hosting (provided by companies like Apex Hosting) comes in, which has to do with provisioning the server infrastructure to carry out all this.
For a device to be smart, it doesn't have to contain a supercomputer or super storage within it; all it needs is to connect to a supercomputer or to super storage, and that connectivity brings a range of benefits.
All the things in the IoT are being connected to the internet and can be categorized into three groups:
Things that are collecting info and then sending it.
Those that are receiving info and acting on it.
Those that are doing the two.
Further, all three classes have immense benefits, which depend on one other.
What Are IoT Benefits?
The IoT provides many benefits for individuals, businesses, and companies, which allows them to:
Enhance the customer experience
Save time & money
Keep close tabs on their overall business processes
Integrate & adjust business models
Realize greater revenue
Improve employee productivity
Make more strategic business decisions
With the Internet of things, companies can re-strategize the ways of approaching their business, industries as well as markets. The IoT also provides them with the tools for enhancing their business strategies.
IoT's Impact on Minecraft Server Hosting 
Minecraft is a riveting game, which is popularly played online and contains fascinating block-like characters & scenes. It is common knowledge that multiplayer gaming needs a dedicated server with robust security and support for mods & plugins.
Apart from this, CPU performance is also crucial, which is why you need to choose processors that have high clock rates. Other factors that are equally essential include low latency solid-state drive storage as well as DDoS protection. Popular Minecraft hosts will offer you these. If you want more information on what your options are regarding Minecraft server hosting, you can get it at apexminecrafthosting.com/how-to-make-a-minecraft-server.
But how do you think the Internet of things will benefit Minecraft server hosting? Let's find out with gusto!
IoT demands that you upgrade your hosting needs to reap the benefits the tech promises. Several firms that make use of IoT-enabled devices exploit the highly detailed data these devices supply.
But if you want to benefit from this, you'll have to carry out Big Data analysis. These are the things you need to achieve this:
Scalability for those periods when there is a high demand
Increased capacity for data storage for that substantial data amount you seek to hold
Enhanced processing capability as well as performance for Big Data analysis
High availability to keep your IoT devices & key apps online
Unlimited bandwidth, crucial for reliable data transmission (sending & receiving) from devices
Cloud hosting — for the majority of businesses — is, to a large extent, the most expedient and cost-effective technique for meeting such increasing IT needs. This is because it offers you all the required hardware & computing resources without having to make a capital expenditure, and you will also enjoy perks — like full management, scalability, and high availability hosting — in the cloud service.
Wrapping up
Though the IoT concept's been around for a very long time, the majority of us still know very little about it. With the info given above in this write-up, you can now learn about everything essential on the Internet of Things. Moving forward, the rapid deployment of 5G networks worldwide and a rise in 5G use will make the number of IoT connected devices increase all around the globe in 2020 but we have also to do this mindfully has the risks connected to 5G need to be looked at carefully.
This is an article provided by our partners network. It does not reflect the views or opinions of our editorial team and management.
Contributed content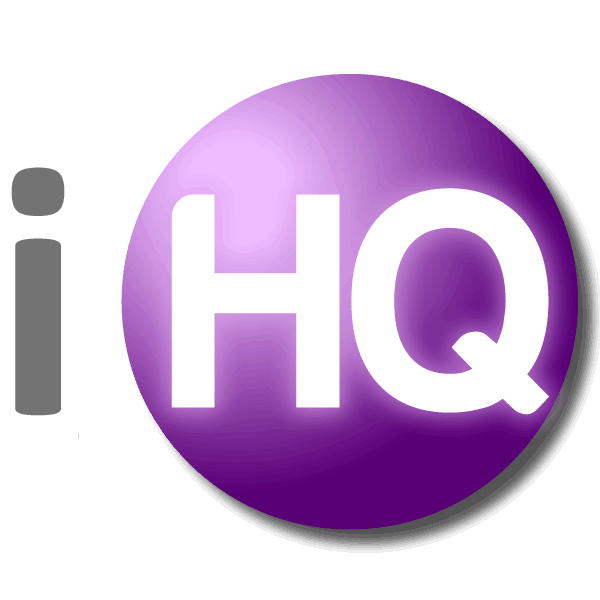 IntelligentHQ Your New Business Network.
IntelligentHQ is a Business network and an expert source for finance, capital markets and intelligence for thousands of global business professionals, startups, and companies.
We exist at the point of intersection between technology, social media, finance and innovation.
IntelligentHQ leverages innovation and scale of social digital technology, analytics, news and distribution to create an unparalleled, full digital medium and social business network spectrum.
IntelligentHQ is working hard, to become a trusted, and indispensable source of business news and analytics, within financial services and its associated supply chains and ecosystems.