Social Media App project – Fan Club project by Remtech
Warwick Hill is a serial entrepreneur, the founder and CEO of the mobile, app social media platform FanClub. FanClub is a social media, mobile app, monetization and management platform, designed to help celebrities from the world of TV, Fashion Music and Sports make money from Social Media. The project is currently undergoing a  funding campaign going on the crowdfunding platform seedrs.
FanClub is an innovative monetisation social media platform that explores new opportunities through a free-to-join APP that integrates with, and pull users from, existing social media platforms. FanClub aims to create a mobile based app / community central point of presence for:
High profile Music, Entertainment and Sports "Personalities".
Recognised "Franchise" Entities (e.g. Movies, Sports Clubs or Service Providers).
FanClub will be a way to provide the opportunity for Personalities and Franchise entities to unify and thereafter monetise their respective social media presence(s) and followers.
IntelligentHQ interviewed Warwick about his interesting project.
Can you tell us about yourself, your background, and your education?
I was born in Malta and brought up in New Zealand on a diet of outdoor living and rugby. After graduating from high school instead of University I embarked on a hotel management career with The Regent Hotel Group Hong Kong. At the age of 20, like many of my countrymen, I moved to London and after 27 years am still here – London has that effect on you.
Interview With Warwick Hill, The CEO And Founder Of FanClub
You were involved in the launch of the first big western eCommerce platform in China. Can you tell us about the experience and achievements on that?
I had recently sold my telecoms company and decided to move into an emerging industry – mobile advertising. I launched the 3rdSpace business with Reliance in India but soon realised that China was the place to be. I was lucky enough to secure the exclusive mobile advertising contract with the State Media provider, CCTV, alongside launching several distinct content channels on the main CCTV website a year later – a first for a Western company.
We build a cloud-based Advertising and Content Management platform in Beijing which provided many filtering layers (and control) for the content management, content verification and acceptance processes. As you can imagine the verification of Western content by the State Media provider was thorough and exhaustive but we had to overcome this challenge in order to activate the largest digital audience in the world – which we did.
During the 3 years we operated in China and Hong Kong we were lucky enough to work with many of the global brands looking to attract an audience in China – extremely advantageous when discussing our latest venture with them, FanClub.
You are the Founder of a new ambitious venture FanClub. How do you describe FanClub and how do you differentiate yourself from the competition?
FanClub is an invitation only social media management and monetisation platform for high profile Music, Entertainment and Sports' Personalities, designed to sit alongside but not replace their existing social media activities. Think mashup of Twitter, Facebook and Amazon.
We operate a platform where Personalities can upload all their communications and content which is then accessed by all of their followers (on FanClub) while being automatically disseminated to their other social media platforms – lowering management time while making life easier. Crucially we also offer our Personalities the opportunity to earn money from a range of engaging digital products and services including in-App advertising, Brand Ambassador services and personalised storefronts selling merchandising and eGoods (utilising our in-house product recognition software). In this sense FanClub will be unique in social media ecosystem.
The FanClub platform elevates and explores monetisation new possibilities within the social media experience for successful sports personalities, musicians and artists. What are the goals you are setting at the present moment for the company? 
Our goals are very basic at this stage – get funded and honour our Agreements.
We are currently raising investment via crowdfunding to ensure we can launch the social media platform and sustain our Personality contracts. The personalities we have will utilise their existing social media presences to announce our launch, expand digital distribution and kick-start the viral nature of our products and services.
Stage 2 funding is likely to be sought as we grow the various aspects of the business but we are fully focused on ensuring the funding round and subsequent launch are successful first.
How do you manage the social media experience that includes super celebrities and big social media followers with the community organic building and growth? 
We use a team to support the "stars" in their FanClub activities. We work to educate them on what the system can do, how they can earn money from our platform and most importantly what NOT to do on social media.
We are encouraged that the celebrities like our approach and have identified the "moderated" feed as a real key driver for them. They like the fact that abusive remarks are removed automatically by the software filters and verified by real people who act as our moderators. We are all aware of the high profile gaffes, mistakes and attacks that have recently occurred on Twitter and Facebook.
Famous Personalities tend to be the main magnets in Social Media, attracting large audiences and driving usage, which in turn generates significant advertising and data revenues for the social networks. These revenues are generally retained by the social networks who appear reluctant to share.
Your list of partnerships is quite impressive. Can you talk about that and the highlights?
We have been approached by, and exchanging contracts with, the following organisations: –
Creative Artists Agency (CAA) – global talent management agency – huge celebrity client list
Octagon Inc. – global talent management agency – huge celebrity client list
Lucas Films – Star Wars and Indian Jones franchise support.
We have issued 5-year Agreements with each of the named companies to offer their celebrity clients revenue generating social media experiences including:
In-APP advertising
B2B Brand Ambassadorship
Personalised Products and Services via APP storefront
Personalised eGoods via APP storefront
Personalised IPR Locker to showcase Images, Video, Music and Streaming Services
Premium Level APP upgrade
Each Contract is with the parent company and shall include all trading subsidiaries and global offices. All activities, revenues and storefronts will be housed and managed within the FanClub APP ecosystem and reside on the FanClub platform.
Going forward your idea is to build a bigger fan base community between artists and their audiences, what are your unique offers?
For the "Star" – The FanClub platform has been designed to facilitate multiple revenue generating opportunities through a variety of both physical and electronic products and services that will be highly personalised and attractive to their social following and interested commercial parties.
For the Business Community – The FanClub platform has been designed to enable Local, National and International Brands / Businesses to align themselves (and their media agencies) with one of more "Stars" to promote their brand, products and services into the "Stars" social media presence.
What are the unique specifics of FanClub community for sports personalities, musicians, filmmakers and artists? 
FanClub is invitation only. Having worked with a number of Personalities and their Management Agents for the last six months we know there is a growing frustration and concern that their social media workloads are increasing while their earnings from it are not. Whilst followers can grow exponentially on our platform, the celebrities have to be invited, either directly or via their management companies.
With a funding campaign going on why did you choose crowdfunding?
Like all entrepreneurs I wanted to retain equity and control in my business and I felt that crowd-funding afforded me this. From historical conversations I knew that VC's and Funds always hold out for a maximum position on equity and fees – both of which can be demoralising for any Founding shareholder. Crowd-funding on Seedrs allowed me to set the equity offered, appraise the company's valuation and showcase the business to attract EIS qualified investment from the penny share traders, smaller serial investors as well as mid-sized corporate investors. We simply weren't ready for growth funding via the VC route.
Why did you chose Seedrs over other platforms ?
Seedrs is the go-to platform for doing equity crowdfunding properly. They look after investor rights and ensures that each investor gets their fair share, while giving us the freedom to grow and run our business. They operate throughout Europe and more recently into the USA, which is a great opportunity for us to engage with possible investors from a wider geographical area; which helps us in the long run.  The other smaller UK based crowdfunding sites simply don't have the same geographical reach.
What are the highlights for investors in FanClub?
FanClub highlights :
EIS certification ensures a 30% rebate on all monies invested.
New disruptive influence within the existing social media industry.
Possible acquisition target.
High return-on-investment during growth years.
How do you see the landscape of social media for professionals evolving?
This is a very interesting question and one which has much brighter people than me scratching their heads as whoever gets most of the answer right will be hugely successful.I think Twitter has created a rod for its back and will struggle to monetise its audience. The youth market on Twitter is madly retweeting irrelevant imagery, offers and incentives in order to up their follow numbers but in the process are diluting Twitter's overall desirability for professionals. Google, Microsoft and Yahoo will wait in the wings patiently with their wallets open ready to make strategic acquisitions in order to compete but will ultimately fail and go back to their core businesses. Facebook will continue to struggle with personal data issues but has the cash reserves to make tactical acquisitions to ensure they stay the course. LinkedIn needs to start offering additional paid-for services and move into the Professional SAAS arena. They have the world's workforce on their books and it would appear a natural progression to start offering incremental SAAS / cloud based services to that audience. Social Media for professionals must stay "professional" and not drift into brand centric or advertising led services in order to survive. This is why I believe that LinkedIn has the best (and most realistic) opportunity to really step up and expand further into this space.Apple – no idea but with a war chest of $142B to play with – anything is possible.Let the fun begin!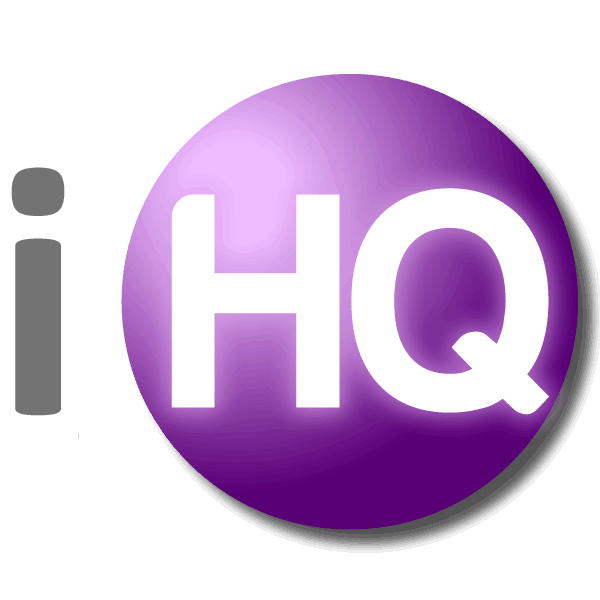 IntelligentHQ Your New Business Network.
IntelligentHQ is a Business network and an expert source for finance, capital markets and intelligence for thousands of global business professionals, startups, and companies.
We exist at the point of intersection between technology, social media, finance and innovation.
IntelligentHQ leverages innovation and scale of social digital technology, analytics, news and distribution to create an unparalleled, full digital medium and social business network spectrum.
IntelligentHQ is working hard, to become a trusted, and indispensable source of business news and analytics, within financial services and its associated supply chains and ecosystems.