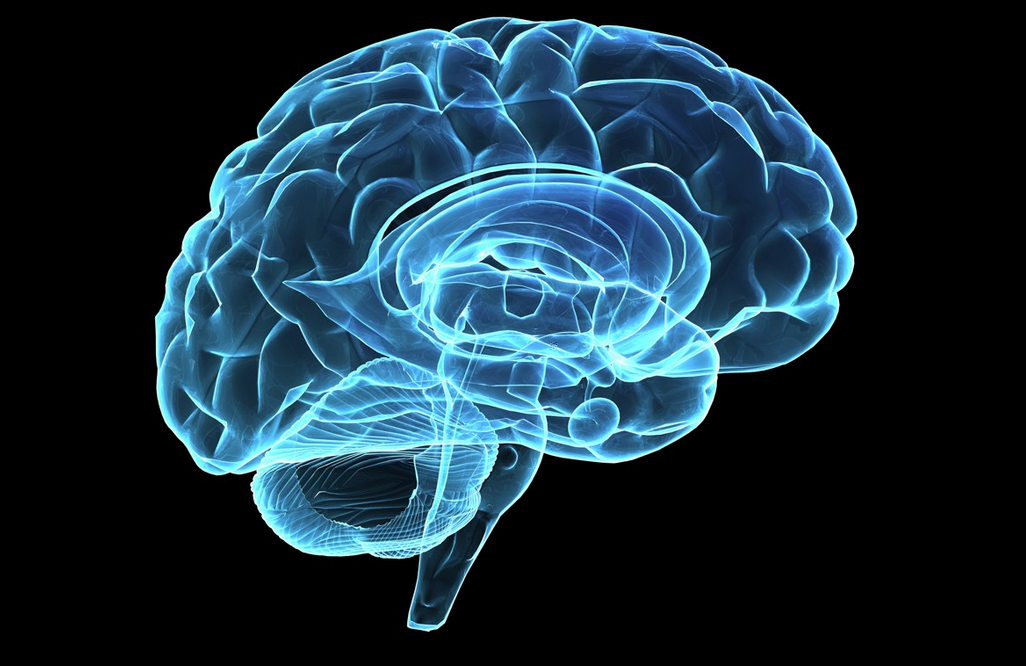 Larry Kotch is an entrepreneur and thought leader, who deeply loves people and technology. As he states in his Linkedin profile: "The former because they conceive of the latter and the latter because it empowers the former. This virtuous cycle has massively improved our society and I want to share it's potential with everyone I meet." With a Masters in Philosophy from the University of Oxford, Larry is passionate about startups, SMEs and new directions how technology can change and help grow businesses.
Larry has been meeting and interviewing hundreds of businesses owners in the UK and became aware that while technology is exponentially transforming every industry, the knowledge of technology, websites, digital marketing and many other critical subjects, among business leaders is low or non-existent for the majority of cases. He has been running the meetup: Industry Hacking London with Jonathan Lemer.
Larry Kotch believes that this should be of major concern to everyone, as businesses – special SMEs and startups are the bastions of economic resilience and growth. In 2014, he co-founded the company Brainbroker. Brainbroker is an innovative freelancer platform connecting aspiring companies with leading technology, data and digital professionals and experts. Brainbroker aims to be a growth consultancy with the price point and flexibility of a digital business tech marketplace. Unlike other Freelance platforms or Software Discovery platforms, Brainbroker offers a tailored approach that combines the best of both, depending on each case, giving its users / clients the full range of solutions to grow their business. Brainbroker offers services / advice in the following critical business areas:
Building or Improving online assets;
Getting more customers online;
Using their data more effectively;
Getting strategic advice on technology;
Hiring interim staff / consultant(s).
In the following interview, Larry tells us about his experience, his background and his future plans for his company and the business world.
Intelligenthq.com: Can you tell us about you, education and your personal and professional background?
Larry Kotch: I grew up in South Africa and made my way over here where I ended up with a Masters in Philosophy from the University of Oxford. After that my early career was in Headhunting and then M&A. During that time, I experimented with launching businesses on the side including a Seed funding/advisory brokerage called Right Person Ventures. I learned a lot about Start-ups, team building and advisors, helping fund several early stage tech companies and taking an interim Director position at one of them. It was this passion for Start-ups and lean company building as well as my experience in Human Capital and connecting people that led me to investigate the freelance revolution and immediately saw an opportunity. My love for technology, people and the Start-up approach to building businesses ultimately resulted in me (and my co-founders) starting Brainbroker.
You have a background in consultancy. What advice do you think business leaders need?

I think the most important advice I would give is: Disrupt or be disrupted. We have seen a massive proliferation of Start-ups taking on established businesses and business models in every industry imaginable over the last few years and these businesses could potentially become leading companies in their space over the next few years at the detriment of more traditional firms. My advice is:
1) Use an Assets on Demand approach,
2) Create a culture of experimentation;
3) Reward failure;
4) flatten management structure;
5) Work on your values;
6) Embrace and understand technology.
This is the new paradigm that Start-ups follow and the successes around us abound (Airbnb, Uber, Deliveroo, Zirtual to name the most obvious). You notice that we rarely learn of Big Consultancies advising their clients to take these kind of radical bets on the future. That is because they are built to avoid risk and flexibility so look elsewhere for your innovation.
Why did you create Brainbroker?
Fundamentally we created Brainbroker to solve a massive problem. That SMEs desperately need advice, especially when it comes to Tech, Digital and Data but have almost no options to get this advice affordably. Consultancies are super expensive and opaque and Rrecruiters/freelance marketplaces require you to know exactly what skills your business needs. When there are so many options and methods to be successful in the 21st century, there are an equal amount of nonsensical solutions too. Therefore we decided to create a marketplace with soul which would give SMEs consultancy-like assistance with a price tag 90% under consultancies and 50% under recruiters. We really wanted to deliver the 'best for less.'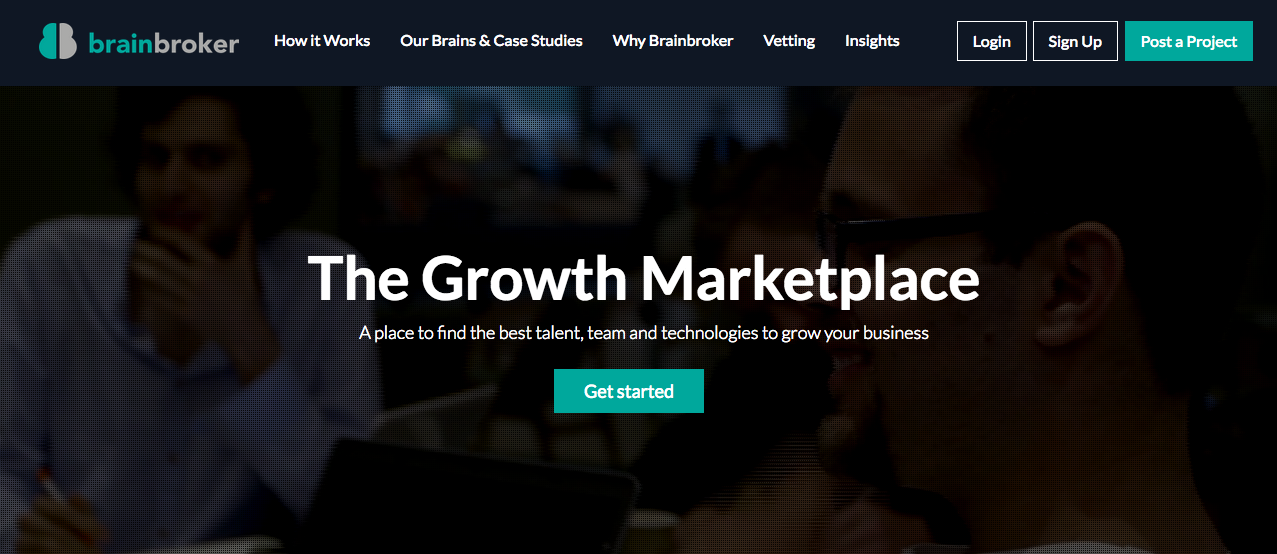 How can businesses use your platform?
The first thing to note is that you don't need to be tech savvy to use our platform. All you need to do is to post a project on the platform where you outline the challenge you want help with. It can be anything from getting more customers online to advice around enterprise software. We start each project with a personal call or a meeting with our clients to really understand their business and their growth objectives. Together we help you craft the best possible brief to tender out to our marketplace of cherry picked independent consultants/contractors and vetted technology providers. We then select the best brains who can help you with the project and email you the best ones for you to quiz and negotiate with. When you have settled on the brain right for you, work can begin immediately and you only pay when the work is done to satisfaction. What's more is the process from posting a Project to work starting is often less than 2 weeks!
Experts and influencers are critical for businesses. How can companies reach experts and communicate in the right way with them?
One of the frequent uses of our platform is clients asking for PR advice. Because PR agencies are extremely expensive and often quite generalist, our clients often come to us after feeling short changed. We pair them with PR specialists in their specific industry who work for themselves which reduces the cost by at least half and creates a personal relationship between the PR specialist and the company which is far more constructive. Influencer marketing consultants can also be found on our platform but more often than not, PR and influencer marketing go hand in hand.

What is the KPI of your platform?
Our KPIs for clients are around ratings. We let all of our clients rate their chosen Brains for any project. We pride ourselves on maintaining high ratings and this is probably because of our personalised approach to each project.
How do you differentiate yourself from other big freelance / outsourcing platforms?
We vet everyone on our platform through a 4 stage screening process which involves an interview and online skills testing. Only 9% of people make it on to the platform as brains out of those that apply. We also have technology and tools on our platform as well which no other freelancer platform has. This recognises that increasingly, tools and software are replacing the need for humans to do a job and that tooling your staff properly can increase their productivity and reach. By providing vetted people and tools, our solutions to our clients projects and challenges are truly bespoke and all-encompassing which is why we are close to a consultancy than a freelance or software marketplace. That is why every one of our clients gets a dedicated Project manager, again, an alien concept to every other marketplace.
Digital and social media are now part of any business DNA but most businesses are struggling to answer and adapt to the digital requisites. What are your thoughts on this?
At the end of the day, it comes down to management's view on this question. I have talked about this new business paradigm, heralded by the massively successful Silicon Valley/Roundabout companies and their success has relied on digital. Management has to internalise that fact and truly want to adapt the business to embrace these new trends. Once that is established, the processes are second order and can be crafted, bolted on or penetrate any process with the right consultants and specialists involved. The third component is to make these new processes and recommendations sticky. Again this requires direction and endorsement from management and proper investment in upskilling or training staff to work differently.
What trends and advice do you give to business leaders using your platform?

We recognize that things are easier said than done. The sheer numbers of skills and technology services coming out each year are increasing exponentially each year and it's difficult to cut through the noise, especially when you are trying to run a business the way that you do best. Not everyone's core interest is new technology and innovation and many SMEs simply can't afford the luxury of investing in detailed understanding and pursuit of all the possibilities out there. That's where we come in. We have don't the leg work as it were and hand selected the tools and skills that make a difference. We ask our Clients to be open minded and to articulate things in their own words. While other platforms require you to understand exactly what you need, we like to start deeper in the problem level. Where you might have to specify you want a PPC/SEO manager for 2 months on a typical freelance platform, on Brainbroker you can post a project that simply says, 'I want more customers online.' It's our job and competency to broker you appropriate solutions that fit your budget, industry and goals.
What are the most important KPIs for a business nowadays?
There has been a large shift towards customer centric business. It is important in my opinion to gauge your success on real feedback. The KPIs that measure the level of customer engagement and success will be different for every business and tools exist (Both analytics based and qualitative) that will help you understand the way your customers are using and appreciating your service. At the end of the day it is these insights that will make the difference. Most business is also done online now and through organic searches so web analytics are critical to this especially your ability to convert website visitors into paying customers. If your conversions are struggling, then you need to work on your web assets and your sales team.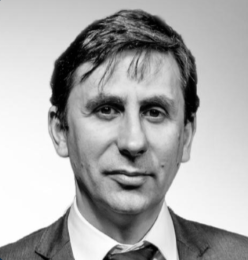 Dinis Guarda is the founder of intelligenthq.com and an author, serial entrepreneur and CEO of ztudium that manages openbusinesscouncil.org, fashionabc.org, blocksdna.com, lifesdna.com.
He creates and helps build ventures focused on global growth, 360 digital strategies, sustainable innovation, Blockchain, Fintech, AI and new emerging business models such as ICOs / tokenomics.
Dinis is the founder/CEO of ztudium that manages blocksdna / lifesdna. These products and platforms offer multiple AI P2P, fintech, blockchain, search engine and PaaS solutions in consumer wellness healthcare and life style with a global team of experts and universities.
He is the founder of coinsdna a new swiss regulated, Swiss based, institutional grade token and cryptocurrencies blockchain exchange. He is founder of DragonBloc a blockchain, AI, Fintech fund and co-founder of Freedomee project.
Dinis has created various companies namely Ztudium, a tech, digital and AI blockchain startup that builds cutting edge software, big data insights, publishes intelligenthq.com, hedgethink.com, fashionabc.org, openbusinesscouncil.org and tradersdna.com, citiesabc.com among others.
Dinis is the author of various books. His upcoming books "4IR AI Blockchain Fintech IoT Reinventing a Nation", "How Businesses and Governments can Prosper with Fintech, Blockchain and AI?", also the bigger case study and book (400 pages) "Blockchain, AI and Crypto Economics – The Next Tsunami?" last the "Tokenomics and ICOs – How to be good at the new digital world of finance / Crypto" will be launched in 2018.
Some of the companies Dinis created or has been involved have reached over 1 USD billions in valuation. Dinis has advised and was responsible for some top financial organisations, 100 cryptocurrencies worldwide and Fortune 500 companies.
Dinis is involved as a strategist, board member and advisor with the payments, lifestyle, blockchain reward community app Glance technologies, for whom he built the blockchain messaging / payment / loyalty software Blockimpact, the seminal Hyperloop Transportations project, Kora, and blockchain cybersecurity Privus.
He is listed in various global fintech, blockchain, AI, social media industry top lists as an influencer in position top 10/20 within 100 rankings: such as Top People In Blockchain | Cointelegraph https://top.cointelegraph.com/ and https://cryptoweekly.co/100/ .
He has been a lecturer at Copenhagen Business School, Groupe INSEEC/Monaco University and other leading world universities.
He is a shareholder of the fintech social money transfer app Moneymailme and math edutech gamification children's app Gozoa.
Between 2014 and 2015 he was involved in creating a fabbanking.com a digital bank between Asia and Africa as Chief Commercial Officer and Marketing Officer responsible for all legal, tech and business development. Between 2009 and 2010 he was the founder of one of the world first fintech, social trading platforms tradingfloor.com for Saxo Bank. In 2011 he created the B2B platforms socialmediacouncil.org and openbusinesscouncil.org with Jamie Burke.