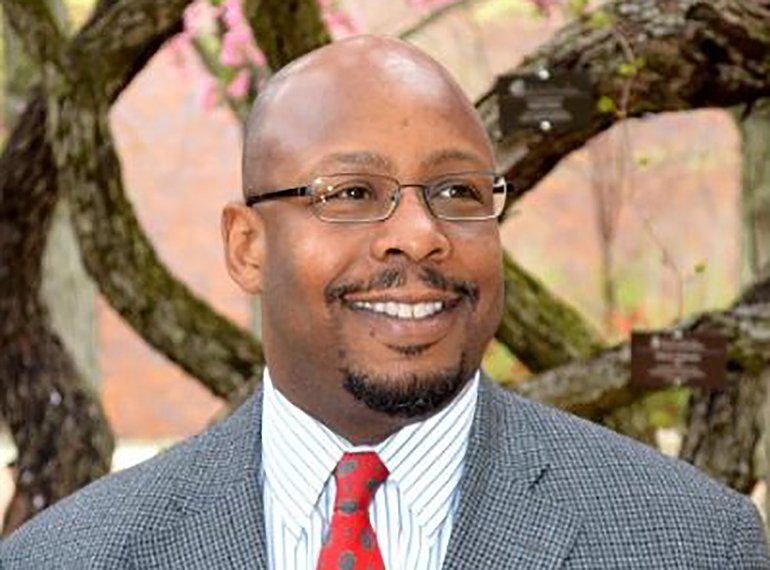 Dr. Brad Wooten serves as Dean of Social Sciences Business for Oakton Community College, in Des Plaines, IL, and has been involved in higher education since 1997. Prior to a career change into higher education, Brad worked in mid-level management for 2 Fortune 500 Companies (Alcoa and Frito-Lay) for over 8 years, and feels fortunate to have the opportunity to marry his training and experiences from the corporate world with his passion for education. Brad holds a Bachelor's Degree from Augustana College with a major in Business Administration, a MBA from Northwestern University's Kellogg School of Management, and is a doctoral candidate in Higher Education Administration at the University of Illinois, Urbana-Champaign, and is scheduled to complete in May 2016.
1.How did you get started in your career as a College Dean?
I entered higher education as an instructor of Adult Basic Education (ABE) at Triton College after just over 8 years working for Fortune 500 companies in mid-management positions. I liked my work in the corporate world, but I yearned for a greater connection with people and to know that my work was making a more direct impact on lives. Unknowingly, I made a name for myself in my first ABE teaching assignment because of the retention rate in my class—I began with 18 students, and 16 weeks later I ended with 18 students which was considered an anomaly at that level. Afterward, more teaching opportunities came my way and eventually a grant funded coordinator position was offered to me to create a summer, academic enrichment program for at-risk high school students about to enter Triton. With the success of the enrichment program, I was approached and encouraged to apply for an open Associate Dean of Business & Technology position at Triton, where I realized I could combine my love for academia with my management knowledge and experience from the corporate world. I applied, was hired and spent 2 ½ years in the position before being hired by Joliet Junior College to serve as Associate Dean of their North Campus. After another 2 ½ years, I was hired by Oakton Community College to serve as Dean of Social Sciences & Business where I am to this day.
2.What do you think are some of the leadership qualities an effective College Dean should have?
I believe a number of the leadership qualities necessary to be an effective community college Dean are similar to the qualities necessary to be an effective community college President. First and foremost, you must have a solid understanding and be committed to the community college and its mission. Access to higher education has historically been a primary mission of the community college; however, an equally important emphasis on student success and completion has recently emerged and a Dean needs to understand the role he/she plays in making that happen in the institution. The Dean needs to model a "can do" attitude, embrace change and know how to affect change within his/her area of responsibility. Other leadership qualities include excellent communication and collaborative skills, and the ability to think and act outside of the box at times. And finally, I think effective Deans need to have a love and compassion for people along with a desire to help facilitate their advancement, whether it's students, faculty, staff, or colleagues.
3. Business is constantly changing, what types of things is your college doing to make sure students are learning the most updated business information?
Having advisory committees made up of professionals from the local business community is critical to ensuring that our business related curricula are current for our students. Local businesses often rely heavily on us to prepare their future employees, so they are typically not shy about communicating to us the current skills and knowledge needed in the students that go through our programs. Internships have also become an important component for students to gain hands-on experience in the current business world, so developing, sustaining and growing partnerships with the business community continues to be high priority for my college. Also, like many community colleges, my institutions hires a good number practitioners in the field of business as adjunct instructors to deliver courses, and they play a tremendous role in ensuring our students are learning the most current information and practices in business.
4. Faculty play a critical role in the development of your student's learning and in helping build their business competencies. What type of things are your faculty involved in and doing that makes their classroom unique to the student's learning experience?
I am fortunate to have faculty in the business areas who are quite in-tune with the learning needs of students, and creative in how they go about meeting those needs. In addition to teaching methodologies that you would expect, like group work, problem-based learning, and guest speakers from the business world, they also provide unique experiences to students such as a field study course to Ireland where they visit and interact with government and private sector executives, involvement with real social justice projects teaching students to strive to good in addition to doing well, shark tank experiences with a panel of local entrepreneurs, entering local ad creation contests against other colleges and universities, creating real business plans for local aspiring entrepreneurs, and joint projects with students in other parts of the world. These are a few of the experiences that students can expect, and with the increasing use of technology, social media and the like, the only limits are the instructors' and students' imaginations.
5.What type of qualifications and experiences do your faculty bring to the class? How do you make sure they stay updated in their area of expertise and field of study?
Our standard qualification is a masters degree in the field that a faculty member is expected to teach in. Typically, our full-time and adjunct faculty also bring years of experience in the world of business and industry, as we recognize the value of being able to bring real world experiences into the classroom. Full-time Faculty are encouraged to stay connected to their area of expertise, and there is substantial professional development funding provided for to maintaining licensures and memberships in professional organizations related to their field of teaching.
6. Do your students have input on faculty promotion, award and recognition program? If so, can you expand on this and provide examples?
Student evaluations are a component of the overall evaluation of full-time faculty for tenure, so they do indeed have input on faculty promotion. Also, only students can nominate faculty for the annual teaching excellence award named after one of the College's founding board members. In addition to broad recognition throughout campus, full-time and adjunct faculty winners receive a monetary award, and are entered into a state level competition sponsored by our state's community college trustees association. Faculty often express their gratitude in being nominated by students for the campus award, and I am honored to have had a full-time faculty member go on to win the state level competition in recent years.
7.There has been a lot of conversation happening in the last few years on the purpose of community college education. What do you believe community colleges should offer/provide to its students?
By nature community colleges are embedded in the community and exist to serve the local community's higher educational and continuing education needs-whatever they may be. Historically, this has meant providing courses and 2-year degrees (AA and AS) for transferring to 4-year institutions, and courses and terminal degrees (AAS) in specific career fields. However, there has been much discussion about community colleges also offering 4-year degrees in certain fields where they are best suited to help meet the excess demand, for example, in the health careers area. My own thoughts are that community colleges should fully explore these very specific and unique opportunities to provide 4-year degrees, and determine if they can best meet the needs of students with homegrown programs, or if partnerships with other institutions are more appropriate to deliver the necessary curriculum. The community college's "bread and butter", so to speak, will always be the associate degrees, but it must continue to evolve with the times and the needs of the communities and students that it serves in order to remain relevant.
8. Almost every institution is going online or trying to offer online degree programs. What is your college doing in the online space and how do you set yourself apart?
My institution has been moving into the online realm in a very controlled manner in order to try to maintain a high quality of instruction delivered to students. Online education has been a tremendous area of growth for us for several years now, but there is recognition that the student experience, in terms of interface, support, and pedagogy must be of sound, high quality—hence, our controlled approach. We are growing the number of certificates that we offer online, and we also offer an AAS online, as well. I would have to say our desire to offer and maintain a consistent, high quality experience is how Oakton is choosing to set itself apart. A major institutional initiative, dictated by our current strategic plan, is for every class section offered to have some online component, and recently we achieved the 97% level toward this goal.
9. What do you think are some of the biggest challenges that community colleges are facing now and what his your college and business programs doing to confront them?
One of the biggest challenges community colleges are facing is that of fulfilling the mission with fewer resources. Funding is stagnant at best, but the demand to provide new, up-to-date programming, more technology, and other services has increased and will continue to do so. A major strategy for my college in meeting this challenge is to seek partnerships with other institutions, and internally among departments, in order to share resources and provide opportunities for students. Another challenge is the demand for community colleges to increase their completion rates in terms of students actually achieving a degree or certificate. To meet this challenge, Oakton has joined the Achieving the Dream program and made increasing student completion a high priority institution-wide. And finally, like so many other institutions, Oakton is facing the challenge of sliding enrollments due to a decreasing traditional age student population, increased competition for students from 4-year and proprietary institutions, and an improving economy. In order to respond to this challenge, a major part of our strategy is to retain the students we have by investing in more robust student services, and increasing engagement with students throughout the institution to help foster a culture of student success.
10.  We learned a great deal about you and your college. If I was a potential student or employer that was stuck between choosing two different associate degree programs in business, what other things would you want me to know about your degree and school to help with my selection?
I would want you to talk to our current and former students to hear first-hand of their experiences in our program, and how the experiences have impacted their lives. Hear the testimonials from our alumni who have transferred to outstanding institutions with the Oakton credential, obtained baccalaureate degrees, masters degrees and beyond. Those who have gone on to successful careers in various fields, and are always quick to point out that they were inspired at Oakton, and can name business faculty who they connected with and often continue to remain in contact with throughout their careers. Speak with our students and they will testify as to why Oakton's motto is "Start here. Go anywhere."
Dr. Emad Rahim is an award-winning entrepreneur, educator, author, community leader and TEDx Speaker. He currently serve as the Endowed Entrepreneur-in-Residence at Oklahoma State University and teaches at the Jack Welch Management Institute in the Executive MBA program. He was recognized by the United Nations Foundation as a 2013 Empact100 Honoree for his social entrepreneurship work, received a Congressional Award for his community service and was the recipient of the Forty Under 40 Business Leadership Award sponsored by Syracuse University. His personal story was turned into a short documentary, "Against the Odds," and featured in the Huffington Post and Forbes. He co-authored "Leading Through Diversity: Transforming Managers Into Effective Leaders" and "The 4-Tions: Your Guide to Developing Successful Job Search Strategies" and is a frequent contributor to the Refractive Thinker book series, CEO Magazine, TweakYourBiz and YFS Entrepreneurship Magazine. Fellow him on Twitter @DrEmadRahim