Interview With Andreas Dollmayer CEO of YOUpublish
YOUpublish is a German based company that turns any digital content into an e-book, that is then ready to sell on Amazon, Apple and 150+ distribution platforms. The 2 year old company developed a revolutionary software that lets you create and sell dynamic e-books with a single click and its intuitive platform enables you to scale your publishing production very quickly. YOUpublish is an amazing tool for bloggers, authors and websites, and an indispensible branding strategy. The company was founded by Andreas Dollmayer in Stuttgart. Recently it participated in a startup accelerator program in New York.
In the following interview Andreas tell us about himself, YOU-publish and his future plans:
Can you tell us about you, education and your career?
I have studied national economics in Stuttgart, Göttingen and Berlin before I started my career at the German newspaper SÜDKURIER as a digital trainee. The internet was just discovered in those days, people were accessing the internet by a 14.4k telephone modem and publishers where working hard to position themselves in that new medium. As I was always fascinated by digital media that job was a perfect start.
I was responsible for several digital projects like implementing online classifieds, building up a channel for dating singles and also an event database that was used online and also in print. As the marketing of display ads was not successfully covered by the traditional ad sales people I decided to take sales into my own hands and to build up an online sales unit within the publisher. By then I got a job offer at Mairdumont which is the European market leader in travel guides owning several well known brands like Falk, Marco Polo, Baedecker and Dumont.
In the end I was responsible for their whole digital portfolio: Websites, Apps and E-Books. When it came to E-Books we started like any other publisher by getting our print files converted in India into suitable E-Book format (EPUB, MOBI). But the whole process was not very smart and it took us several weeks until the title was ready to be sold in the desired quality. That's was the point when I started to think about the creation of e-books differently. As we published all our websites and apps out of a single data source I thought why not publishing E-Books the same way like we publish websites. By that it would be possible not only to re-publish our print files but also completely new and innovative E-Books. The idea for YOUPublish was born.
I started to develop the software together with my team as the product owner and when it was ready to use I thought: Wow that is cool and can be used for nearly every use case when it comes to E-Book publishing.
So I went to my publisher and discussed the idea to make this tool available to the public through a new company and I was able to convince him to found a company together in April 2014. By then I decided to leave my employer to focus on YOUPublish. The platform www.you-publish.com was launched in five languages in June 2014.
Andreas Dollmayer
You the founder and manager YOUPublish, can you tell us about it?
YOUPublish turns any digital content into an E-Book that is then ready to sell on Amazon and any other digital store.
Imaging you are a professional expert e.g. in Sales. Publish or perish is the rule when you want to turn yourself into a brand. That's why professional experts run a Blog e.g.
We help them to expand their revenues and brand exposure through taking their existing content and publish it on Amazon and others. Beside the professional expert, basically anyone having content is our customer: publishers, companies and so on.
How does YOUPublish work?
Today creating an E-Book is not smart. It 's like coding a website ten years ago and people have tons of content already. We enable people to create a beautiful E-Book in minutes: Using their existing content and creating the E-Book right within their browser.
Super easy and lightening fast.
What are the USPs you offer to publishers?
As everybody turns into a publisher these days there are competitors. Some focus on distribution (Lulu, Amazon), others offer tools that you do not want to use and that can 't automatically integrate existing content. All focus on the author, struggling years to write the novel of his life vs. us enabling people to publish E-Books at scale in minutes.
Image source: YOUpublish
You work with Amazon and Apple can you tell us that part of your business?
Naturally both people and companies are optimizing their product and marketing activities to rank well in Google and to reach their audience on all social media channels available. But they are completely ignoring Amazon as a sales and marketing vehicle. On a more abstract level Amazon is a search engine like Google, Facebook and YouTube. And it is big: More than 500M users/ month use Amazon. With YOUPublish we help people with content to be part of the Amazon universe. With great success. For example, we published a free Guide on content marketing for a German company called "Communicate and Sell" that generates 2.000 to 3.000 downloads every single month.
With the digital publishing industry going through so much disruption how do you Publishers need to act special with the advent of Ad Blocks and Facebook and Google hegemony?
As the ad business isn't scaling any longer and people start to use ad blockers more commonly both media & bloggers need additional revenue sources. Paid Content Strategies fail on the web and in apps as well, but not in the E-Book market, which has been heavily growing in the last couple of years. Just to give you an example: I was being able to raise the sales of E-Books from zero to a million Euros in revenues in less than three years at Mairdumont with a portfolio of only around 200 E-books in total.
At YOUPublish we work for example with the Hygiene-Network, a network of 28 companies producing products for hotels, restaurants and so on to keep them free from vermin. We have published more than 5 E-Book Guides with around 10.000 Downloads a year. All E-Books rank very well on Amazon. Suitable keywords have an average CPC of 3.04 Euro on Google, that means we have generated a marketing campaign worth more than 30.000 Euros in total. The costs to set up the E-Books were negligible. They are very happy customers and first companies within the network started to publish on their own with us.
You are a German startup with a US office can you tell us the differences between startups in Germany/EU and US?
I successfully applied to the German Accelerator because I think it is very important to run this business globally. Through the accelerator I was able to spent six months in New York, which is still the centre of the publishing industry in the US. In that time, I learned very fast how to communicate YOUPublish in the US market. I also worked together with my mentors on our product market fit and found first US partners to publish with us like e.g. www.watchtime.com or thedealymeal.com.
I also attended several workshops through the accelerator e.g. on sales, marketing and so on. The funny thing was that whenever I told the expert who did the workshop what we do at YOUPublish, he always leaned back thinking and said: Cool we need something like this! So in most cases I not only learnt a lot in those workshops but also found a new client. And there are a lot of those smart people in New York. I think the people in New York engage a lot faster and the ecosystem for startups is better than in Germany. I have also learnt that the German business can be easily done from the US but not the other way round.Right now we are in the process of incorporating in the US and I am also talking to potential Co-Founders and US investors to help me growing the business.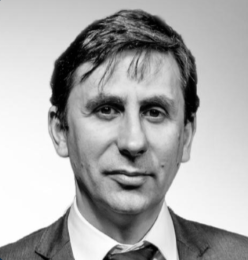 Dinis Guarda is an author, academic, influencer, serial entrepreneur, and leader in 4IR, AI, Fintech, digital transformation, and Blockchain. Dinis has created various companies such as Ztudium tech platform; founder of global digital platform directory openbusinesscouncil.org; digital transformation platform to empower, guide and index cities citiesabc.com and fashion technology platform fashionabc.org. He is also the publisher of intelligenthq.com, hedgethink.com and tradersdna.com. He has been working with the likes of UN / UNITAR, UNESCO, European Space Agency, Davos WEF, Philips, Saxo Bank, Mastercard, Barclays, and governments all over the world.
With over two decades of experience in international business, C-level positions, and digital transformation, Dinis has worked with new tech, cryptocurrencies, driven ICOs, regulation, compliance, and legal international processes, and has created a bank, and been involved in the inception of some of the top 100 digital currencies.
He creates and helps build ventures focused on global growth, 360 digital strategies, sustainable innovation, Blockchain, Fintech, AI and new emerging business models such as ICOs / tokenomics.
Dinis is the founder/CEO of ztudium that manages blocksdna / lifesdna. These products and platforms offer multiple AI P2P, fintech, blockchain, search engine and PaaS solutions in consumer wellness healthcare and life style with a global team of experts and universities.
He is the founder of coinsdna a new swiss regulated, Swiss based, institutional grade token and cryptocurrencies blockchain exchange. He is founder of DragonBloc a blockchain, AI, Fintech fund and co-founder of Freedomee project.
Dinis is the author of various books. He has published different books such "4IR AI Blockchain Fintech IoT Reinventing a Nation", "How Businesses and Governments can Prosper with Fintech, Blockchain and AI?", also the bigger case study and book (400 pages) "Blockchain, AI and Crypto Economics – The Next Tsunami?" last the "Tokenomics and ICOs – How to be good at the new digital world of finance / Crypto" was launched in 2018.
Some of the companies Dinis created or has been involved have reached over 1 USD billions in valuation. Dinis has advised and was responsible for some top financial organisations, 100 cryptocurrencies worldwide and Fortune 500 companies.
Dinis is involved as a strategist, board member and advisor with the payments, lifestyle, blockchain reward community app Glance technologies, for whom he built the blockchain messaging / payment / loyalty software Blockimpact, the seminal Hyperloop Transportations project, Kora, and blockchain cybersecurity Privus.
He is listed in various global fintech, blockchain, AI, social media industry top lists as an influencer in position top 10/20 within 100 rankings: such as Top People In Blockchain | Cointelegraph https://top.cointelegraph.com/ and https://cryptoweekly.co/100/ .
Between 2014 and 2015 he was involved in creating a fabbanking.com a digital bank between Asia and Africa as Chief Commercial Officer and Marketing Officer responsible for all legal, tech and business development. Between 2009 and 2010 he was the founder of one of the world first fintech, social trading platforms tradingfloor.com for Saxo Bank.
He is a shareholder of the fintech social money transfer app Moneymailme and math edutech gamification children's app Gozoa.
He has been a lecturer at Copenhagen Business School, Groupe INSEEC/Monaco University and other leading world universities.