Ashoka Foundation Intelligenthq
This is a Part 2 of a Guide we are creating in the IntelligentHQ Series on Social Entrepreneurship Foundations. In these series of articles we will be highlighting the top international Foundations focused in social business and social entrepreneuship.
Ashoka Foundation
Given the chance, social entrepreneurship has the ability to really change the world for many. The focus of social entrepreneurship is to develop innovative solutions that address social problems. Social entrepreneurs usually work to create social value. People from all walks of life may be social entrepreneurs, and these may include philanthropists or social activists. What these people have in common is that they seek to try and develop benefits for society in a way that corporations often do not through identifying social problems and getting the resources to bring their ideas to fruition. The focus is on driving social change and bettering lives rather than on profit.
Social entrepreneurship is furthered by Ashoka, and this ground breaking organisation claims that it has almost 3,000 Ashoka Fellows, spread across 70 different countries in the world. The organization's name is the same of Ashoka, also known as Ashoka the Great, who was an Indian emperor of the Maurya Dynasty who ruled almost all of the Indian subcontinent from circa 269 BCE to 232 BCE.  Ashoka became renowned for having transformed himself from a wicked, blood thirsty emperor into a magnanimous peaceful one, due to his conversion to Buddhism. He ruled for forty years, bringing prosperity peace to his empire.
The organisation Ashoka was set up in 1980 by Bill Drayton, that aimed to contribute for a better and more purposeful world.
Quote by Bill Drayton Intelligenthq
His foundation resulted from a growing understanding that the world was changing, as he says, in an interview given to Mee-Hyoe Koo published in Forbes:
" Building up from all of this is our understanding that the world is making the transition from millennia where the game was efficiency in repetition (think assembly line and law firm) to one where the ability to contribute to change is where value lies.  Once the world understands that it is already well into this transition, it will move through the remaining steps very quickly and with far fewer bumps in the night".
Ashoka offers start up financing, professional support services and connections to its worldwide business and social network. It also provides a platform for those that aim to transform the world through using social entrepreneurship. The organisation is continually on the lookout for people and ideas that seek to address social problems. At the community's heart are the Ashoka Fellows who provide insight support to help people to be "changemakers", as Ashoka describes it. As a result the organisation focuses on providing people with the skills and connections needed to develop their ideas at the scale necessary to be able to fix problems in their family, community, city, workplace, field, industry or country. The overarching value behind this is that the goal of ideas should be to contribute to change for the good of all. Indeed, it says of itself:
 "Working in partnership with private, philanthropic and citizen sector players we are achieving large-scale social innovation that is grounded in decades of entrepreneurial experience".
Ashoka's approach to social change
Ashoka's approach to developing new ideas for social change is threefold and focuses on the individual, the group and the sector. With regard to the individual, the organisation supports social entrepreneurs, by identifying these people and then investing in them to help them to reap as much social impact as possible. In terms of groups the organisation promotes group entrepreneurship by getting communities of entrepreneurs engaged with what it is doing and encouraging collaboration between people. For the sector, Ashoka works to build the infrastructure needed to support what it calls a "global network of changemakers". It does this by offering access to financing for social developments and links to business and academia. It also provides frameworks that can help with the development of partnerships that can deliver social change.
The organisation has a number of different emphasis areas that it focuses on, particularly for group entrepreneurship, helping its Fellows to collaborate with one another for the benefit of all. Particular areas of interest for the organisation are Youth Venture, Nutrients for All, Law for All, Full Economic Citizenship and Empathy. The latter seeks to help children to master empathy and to make sure that children develop in such a way that they can bring innovations to life. Nutrients for all works to try to make sure that full nutrition is available to everybody, focusing in particular on factors such as a healthy environment, nutrient rich farming, full nourishment foods and wellness and vitality in people everywhere. The Youth Venture arm seeks to enable youth participants to be able to start a social venture and helps them to realise that they can create change and lead it themselves. Full Economic Citizenship meanwhile has an emphasis on making sure that all individuals are able to take part in local and global economies as consumers, producers and creators of wealth. Law for All has an emphasis on defending changemakers, encouraging a pro bono legal culture and fostering access to justice.
The following video explains what Ashoka's various fellows do:
Ashoka and Higher Education
Ashoka has also contributed to develop social innovation in higher education, and it has achieved this through its branch named Ashoka U. Through this particular initiative it aims to collaborate with educational institutions to try to foster social innovation in campuses worldwide. Goals in this regard include "Catalysing innovation in higher education" and "Creating a thriving global network of changemaker campuses", among others. A particular useful resource is its library of videos concerning social change.
Change generated through Ashoka U is targeted both on campuses and beyond. In this way, Ashoka U targets bright young minds to get on board with social entrepreneurship at an early age, leveraging their ideas to address challenging social problems.
Intelligenthq Series on Social Entrepreneurship Foundations Part 1- Skoll Foundation
Intelligenthq Series on Social Entrepreneurship Foundations Part 2 – Ashoka Foundation
Intelligenthq Series on Social Entrepreneurship Foundations Part 3  – Schwab Foundation
Intelligenthq Series on Social Entrepreneurship Foundations Part 4 – UnLtd
Intelligenthq Series on Social Entrepreneurship Foundations Part 5 – The Esmée Fairbairn Foundation
Intelligenthq Series on Social Entrepreneurship Foundations Part 6 – Jasmine Social Investments
ntelligenthq Series on Social Entrepreneurship Foundations Part 7 – The Bill and Melinda Gates Foundation
Intelligenthq Series on Social Entrepreneurship Foundations Part 8 – The Ellen MacArthur Foundation
Intelligenthq Series on Social Entrepreneurship Foundations Part 9 – The Clinton Foundation
Intelligenthq Series on Social Entrepreneurship Foundations Part 10 – The  Young Foundation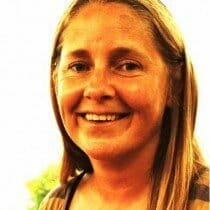 Paula Newton is a business writer, editor and management consultant with extensive experience writing and consulting for both start-ups and long established companies. She has ten years management and leadership experience gained at BSkyB in London and Viva Travel Guides in Quito, Ecuador, giving her a depth of insight into innovation in international business. With an MBA from the University of Hull and many years of experience running her own business consultancy, Paula's background allows her to connect with a diverse range of clients, including cutting edge technology and web-based start-ups but also multinationals in need of assistance. Paula has played a defining role in shaping organizational strategy for a wide range of different organizations, including for-profit, NGOs and charities. Paula has also served on the Board of Directors for the South American Explorers Club in Quito, Ecuador.