Licuos, a global B2B payment platform where businesses can compensate and settle their commercial debts, is the winner of the first edition of the "Innotribe Startup Disrupt" competition held during the Next Bank Madrid conference on Tuesday 25th June. The aim of the competition was to discover innovative fintech startups in Spain with the capacity to transform the Financial Services industry. Licuos' idea of reducing the dependency of banks truly reflects this power of transformation. 
The competition began with a pre-selection phase where the organizers of Next Bank Madrid selected together with Innotribe, SWIFT's initiative to enable collaborative innovation in financial services, the nine finalists from more than 40 competition participants. The nine startups pitched their business to an audience of 190 professionals at Next Bank Madrid, among them the financial industry's most influential executives, entrepreneurs and investors. A panel of judges, including Andrés Fontao and Fermin Bueno from finnovista, Nektarios Liolios from Innotribe, Gary Stewart from Wayra and the audience as the fifth judge, chose Licuos as Spain's most disruptive FinTech startup. 
Fermin Bueno, Co-founder of finnovista, organizer of Next Bank Madrid, explained: "The decision was difficult as we saw pitches of the highest quality. Licuos can be proud of its achievement. It's the first time that we've held this competition in Spain and given the great success, we not only plan to repeat it next year in Madrid, but will also hold a series of events across Latin America including Mexico City (Mexico), Bogota (Colombia) and Santiago (Chile)."
According to Iker de los Rios, CEO of Licuos, "The Innotribe Startup Disrupt is a great initiative, whereby we were finally able to pitch on our home turf. We've spent the greater part of the last 6 months travelling across the US and Europe pitching our business to potential partners and investors, and its satisfying to know there is as much, if not more interest in fintech here in Spain."
As the winner of the Innotribe Startup Disrupt, Licuos will receive a demo slot at the Innotribe space at Sibos, taking place 16-19 September 2013 in Dubai. The company will also receive global startup acceleration services from Wayra, Telefonica's accelerator, and Area 31, IE Business School's startup incubator in Madrid.
According to Nektarios Liolios from Innotribe, "It was not an easy decision. All nine finalists did a fantastic job presenting their businesses and could easily compete with the startups who won our regional challenges in New York, London and Singapore. We are looking forward to hosting Licuos at Sibos and am sure they will do an excellent job at putting the Spanish fintech scene on the map."
Disruptive financial services startups and industry innovators that want to continue the dialogue and the pulse of the transformation of the industry can do this via the newly created community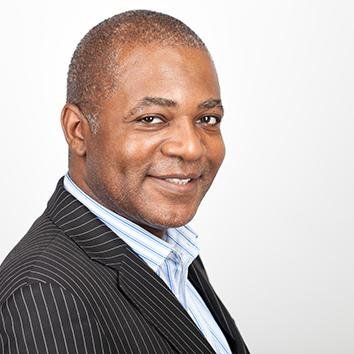 Hayden Richards is Contributor of IntelligentHQ. He specialises in finance, trading, investment, and technology, with expertise in both buy-side, sell-side. Contributing and advising various global corporations, Hayden is a thought leader, researching on global regulatory subjects, digital, social media strategies and new trends for Businesses, Capital Markets and Financial Services.
Aside from the articles, interviews and content he writes for IntelligentHQ, Hayden is also a content curator for capital markets, analytic platforms and business industry emerging trends. An avid new media explorer Hayden is driven by a passion for business development, innovation, social business, Tech Trading, payments and eCommerce. A native Trinidadian, Hayden is also a veteran, having served with the Royal Air Force Reserves for the past 10 years.
Follow Hayden on Twitter @HaydenARichards, linkedin.com/haydenhrichards and http://www.scoop.it/u/hayden-richards