The information age will definitely continue to fundamental modify all aspects of our lives for the foreseeable future. Computer Science is a field of study so dynamic, that  professor and chair of the Department of Computer Science Ken Calvert, Ph.D. puts it best  "The only way to stay on the leading edge is to invent everything." Think about it, the social networks that we enjoy today such as Twitter and Facebook and the latest mobile devices that will continue to grow in importance/the course of 2014 were just beginning to matter a decade ago. Looking forward into the future from this point, what new inventions are awaiting to be discovered, that we will eventually consider the norm?
It is most likely that somewhere out there a lot of those ideas yet to be revealed to the public are being worked on right now. In contemplating the future of computer science blogger Kel Hahn writes "Thinking about the future of computer science necessitates a short-term perspective because the industry sheds its skin with increasing frequency".
John Hopcroft IBM Professor of Engineering and Applied Mathematics from Cornell University writes "I was lucky to have started my career in 1964 when computer science was just beginning. The message I am giving is that those starting today are starting at a time of fundamental change and if they position themselves for the future they will have great careers". He also gives some insight where he see the future:
Tracking the flow of ideas in scientific literature
Tracking evolution of communities in social networks
Extracting information from unstructured data sources
Processing massive data sets and streams
Extracting signals from noise
Dealing with high dimensional data and dimension reduction
Ken Calvert in discussing the challenges of staying on the cutting edge of an industry where tech changes so quickly from an academic perspective says "Five years ago, everybody was using Perl and CGI scripts on the web. Now those tools have been replaced by a new generation of languages and platforms. So, our task is to teach fundamental principles and I think we do a good job of that. Fortunately, students quickly adapt to the rate of change. They're fearless and not afraid to pick up new technology and play with it". For students learning the fundamentals today is important as technology cycles are really short, what's hot today will be redundant tomorrow.
The infographic below focuses on the new world that can be created by the computer geeks of tomorrow. The future of work will be changed but the new landscape will provide even more opportunities to become entrepreneurs.
Source: TopComputerScienceDegrees.com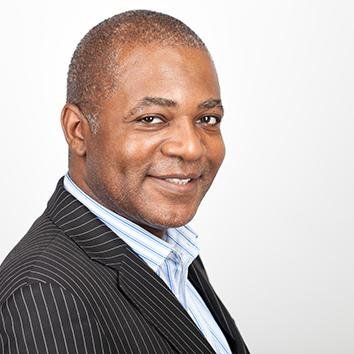 Hayden Richards is Contributor of IntelligentHQ. He specialises in finance, trading, investment, and technology, with expertise in both buy-side, sell-side. Contributing and advising various global corporations, Hayden is a thought leader, researching on global regulatory subjects, digital, social media strategies and new trends for Businesses, Capital Markets and Financial Services.
Aside from the articles, interviews and content he writes for IntelligentHQ, Hayden is also a content curator for capital markets, analytic platforms and business industry emerging trends. An avid new media explorer Hayden is driven by a passion for business development, innovation, social business, Tech Trading, payments and eCommerce. A native Trinidadian, Hayden is also a veteran, having served with the Royal Air Force Reserves for the past 10 years.
Follow Hayden on Twitter @HaydenARichards, linkedin.com/haydenhrichards and http://www.scoop.it/u/hayden-richards