There are many choices, when it comes to outsourcing services online today. According to wikipedia:
"Online outsourcing is the business process of contracting third-party providers (often overseas) to supply products or services which are delivered and paid for via the internet. Online outsourcing emerged in the early 2000s, along with advances in internet technology, as a viable option for SMEs and entrepreneurs who lacked the necessary financial resources to meet the costs associated with traditional forms of outsourcing". 
Online global outsourcing is growing at a rapid pace with a projected growth of over 40% for the industry. The biggest platforms are oDesk, Elance and Freelancer . In May oDesk and Millennial Branding, a Gen Y consulting firm, jointly announced results of a new study, "Millennials and the Future of Work." The survey, conducted by independent research firm Genesis Research Associates, examines perspectives on the future of work from 3,193 freelancers worldwide, including 1,958 Millennials (19 – 30 years old). Findings reveal a desire to follow independent career paths due to the freedom and flexibility professionals say these paths provide, as well as a groundbreaking redefinition of what it means to be "an entrepreneur."  Elance also announced the release of its first Annual Impact Report. Conducted with third party research firm Imperative, the Report examines the global socio-economic impact of online work, a $1 billion category projected to double by 2014. The Report provides key insights into why Elance's network of online professionals surged 52% in the past year and hiring by businesses on Elance jumped 60%. The Report also benchmarks six key areas of impact: opportunity, productivity, happiness, community, flexibility and equality.
"Work has profound positive impacts beyond the traditional economic dimensions," said Fabio Rosati, president and CEO of Elance. "This Report illustrates some of the impacts of online work to highlight the life-changing economic and social value being created by millions of entrepreneurs, companies and freelance workers who connect through our online workplace."
At the beginning of July, Freelancer.com issued a statement that it is clearly dominating  internationally, as it  smashed through 8 million users as it expands to 30 languages. Freelancer.com currently operates in 234 countries and regions where users speak a diverse range of languages and dialects. Less than a third of the world's population speak English and with around 5 billion people rapidly gaining access to internet, Freelancer.com is well positioned to support these up and coming entrepreneurs.
Matt Barrie, Freelancer.com Chief Executive, said "with 8 million users, 30 languages, 15 currencies, and a 24/7 support team that speaks 10 languages, Freelancer.com truly is the world's global workforce for small businesses and entrepreneurs. No other freelancing marketplace in the world comes close in terms of the number of users, languages, currencies or support."
The introduction of the new languages and functionality broadens the outsourcing and crowdsourcing experience beyond the English speaking world and into the burgeoning markets of Latin America, Europe, Asia and Africa.  Commenting on this infographic CEO Matt Barrie had this to say:
"The graphics are neat but the numbers sourced for the infographic are way off. Freelancer user earnings are much higher. vWorker alone had $140M in user earnings before Freelancer acquired it. Also the commissions are 0-3% for employers and 0-10% for freelancers, not 13%. At 3% for freelancers, this is the cheapest by far for a freelancer doing any volume. The amounts raised by all companies is also incorrect. Elance and Odesk have raised significantly more than reported by Crunchbase and Freelancer hasn't raised anything near $40m. Freelancer hits 8 million users today."
It should be noted that this infographic was compiled from information in the public domain.
image credit: www.staff.com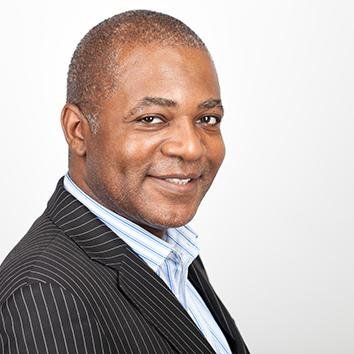 Hayden Richards is Contributor of IntelligentHQ. He specialises in finance, trading, investment, and technology, with expertise in both buy-side, sell-side. Contributing and advising various global corporations, Hayden is a thought leader, researching on global regulatory subjects, digital, social media strategies and new trends for Businesses, Capital Markets and Financial Services.
Aside from the articles, interviews and content he writes for IntelligentHQ, Hayden is also a content curator for capital markets, analytic platforms and business industry emerging trends. An avid new media explorer Hayden is driven by a passion for business development, innovation, social business, Tech Trading, payments and eCommerce. A native Trinidadian, Hayden is also a veteran, having served with the Royal Air Force Reserves for the past 10 years.
Follow Hayden on Twitter @HaydenARichards, linkedin.com/haydenhrichards and http://www.scoop.it/u/hayden-richards