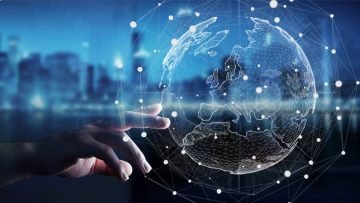 As the role of technology becomes multi-fold in every sector, it generates huge amounts of information that can yield valuable insights about the field. This has led to a boom in the data industry in the last ten years.
However, data collection needs to be supplemented with its analysis for obtaining decision-making insights. Data analytics helps businesses and industries make sense of the vast volumes of information for further growth and development. Investing in analytics is the difference between successful and failing companies in the present and the years to come.
This blog is to acquaint you with the meaning of data analytics, its different types, its importance and the benefits you would gain if you explore a diploma in data analytics.
What is data analytics?
Data analytics is a relatively new term for many people. It essentially refers to all the processes and tools required to process a set of data and interpret important insights from them. Analytics is a broader term that includes the various tools and processes used for analysing the data.
Analytics tools can either qualitative such as quality of life surveys in the medical field or quantitative such as statistical tools or software. They extract, and bifurcate useful data from unnecessary information and analyse them to come up with patterns and numerical data that can help in making a profitable change.
Data analytics is an integral component of making strategies in all major organisations as it helps them predict customer trends and behaviours, increase business productivity, and make evidence-backed decisions.
Different components of data analytics
There are several methods that you can use for processing any set of data.
Data mining: Data mining breaks down huge reserves of raw data into small chunks of information that can be usable. They also identify anomalies in groups of data and assess the dependencies between different data groups to come up with correlations between them. Data mining is used for determining behavioural patterns in patient data in many clinical trials.
Text analytics: Text analytics is used to develop auto-correct for your phone and predictive typing for your emails. It involves processing huge chunks of unstructured texts to develop algorithms. It includes linguistic analysis, pattern recognition in textual data and filtering out junk emails from useful ones.
Data visualisation: It involves laying out data in a visual format for a better assessment. It helps make complex data understandable. Examples include bar charts, histograms, graph, and pie charts.
Business intelligence: It involves transforming data into actionable insights for a business. These results are used for making business strategies such as product placement and pricing. It involves using visual tools such as heat maps, pivot tables and mapping techniques.
Benefits of data analytics for businesses
Data analytics is an essential asset for companies for obtaining a competitive advantage. Here are a few sectors where data analytics can make a difference.
Product development: Data analytics enables both prediction and knowledge discovery capabilities. It helps in understanding the current state of the business or process and provides a solid foundation to predict future outcomes. Data analytics enables businesses to understand the current market scenario and change the process or trigger a need for new product development that matches the market needs.
Targeted content: Knowing what customers want beforehand makes marketing campaigns more customer-oriented. It enables companies to customize their advertisements to target a segment of your entire customer base. It also helps them to determine which segment of customer base will respond best to the campaign. Moreover, it saves money on the cost of convincing a customer to make the purchase and improves overall efficiency of the marketing efforts.
Operational efficiency: Data analytics can also help companies identify other potential opportunities to streamline operations or maximize their profits. It helps identify potential problems, eliminating the process of waiting for them to occur and then take actions on the same. This allows companies to see which operations have yielded the best overall results under various conditions and identify which operational area are error-prone and which ones need to be improved.
Why should you pursue a career in data analytics?
Here are the various benefits of pursuing a career in the field.
You can easily gain the skills required for the job: Having a natural desire to find solutions, regardless of your present profession, will make it easier and interesting for you to learn how to use analytical tools that are in demand and to specialize with time.
The profession is in demand: Data analytics is considered to be the most wanted profession by 75% Internet of Things (IoT) providers, and over 68% of them are struggling to find employees with relevant expertise. The scope of professional opportunities is anticipated to grow in years to come.
There are multiple opportunities in many domains: Big Data Analytics attain cost-effective solutions and improve decision-making power in multiple development areas, including healthcare, manufacturing, education, media, retail, and even real estate. You will have an opportunity to select from a variety of industries that match your skills and interests.
There are many high paying jobs in the profession: The monetary benefits of shifting to a Data Analytics career can prove to be better than those of other IT professionals. Students and young people who are logically driven, computer-savvy, and excellent communicators looking to make an above-average income while working for fixed hours should look into a Big Data Analytics as a career move.
You can excel in the field if you have an aptitude for maths: If you have a flair for math and statistics, a Big Data Analytics career move will allow you to enhance your skills in applied statistics, linear algebra, real analysis, numerical analysis, and graph theory.
It allows you to wield decision-making power: Data analytics is an added value to any organization, allowing it to make informed decisions and providing an edge over competitors. With more and more companies depending on data specialists, you'll work with the key person of the organization to streamline decision-making layers from top to bottom and coordinate with local levels to act on insights.
A career in data analytics move does not limit you to a particular field. With a relevant set of technical skills you can easily shift and grow with industries that best suit your interests. You can easily build your foundation by pursuing courses in the subject. There are several reputed universities in the world that offer diploma or degree programmes in data analytics. You can select a course as per your budget or convenience.
This is an article provided by our partners network. It does not reflect the views or opinions of our editorial team and management.
Contributed content

Founder Dinis Guarda
IntelligentHQ Your New Business Network.
IntelligentHQ is a Business network and an expert source for finance, capital markets and intelligence for thousands of global business professionals, startups, and companies.
We exist at the point of intersection between technology, social media, finance and innovation.
IntelligentHQ leverages innovation and scale of social digital technology, analytics, news and distribution to create an unparalleled, full digital medium and social business network spectrum.
IntelligentHQ is working hard, to become a trusted, and indispensable source of business news and analytics, within financial services and its associated supply chains and ecosystems.