New research demonstrates that, in the last 10 years, consumers waiting for a response from businesses have lowered their tolerance of waiting times from 10 days to just 10 minutes.
In the 'old world' business has most of the cards stacked in their favor. They could deliver poor customer service and limit negative public perception because it took longer for word to spread. Not any more. Social media and digital tech has played its part transforming consumers' tolerance of waiting times after making complaints, according to research commissioned by customer service specialists KANA Software. What KANA calls the "expectation reflex" has truncated, in a generation, responses measured in working days to a matter of minutes.
KANA asked a statistically representative sample of UK adults how frequently they checked for communication responses on their devices. The key findings:
 Men are generally more impatient than women. Men will check a device for responses on average every 22 minutes, 30 seconds. Women will check every 26 minutes, 15 seconds.
 The 65+ age group checks devices more frequently than the 45-64 year old group, reflecting the time they have available and their newly developed digital capabilities. This suggests digitally enabled pensioners will become the prolific and demanding complainants within five years.
 One-fifth of all social media users will check for a response at least once an hour, with one in 20 checking every 10 minutes or more
Those stats are interesting also relevant were the most frequently checked devices across all age groups. Here is a sample:
 Email on smartphone – every 36 minutes
 Checking Twitter for replies – every 39 minutes
 Checking phones for texts – every 48 minutes
 Checking Facebook for messages – every 57 minutes
I personally check twitter roughly every 20 minutes. That could indicate that I am slightly more impatient than a woman, falling into the bracket of checking a device for a response every 22 minutes and 30 seconds, on average, compared to women who check every 26 minutes and 15 seconds.
"In the past 10 years, organisations have lost the 'time shield' previously offered by postal services. The sense that a letter was on a journey and could be anywhere between the sender and the recipient has been lost. Our impression today is that as soon as we press send, 'Mr or Ms Cosgrove in Complaints' should be reading our complaint and working out how to respond. If we don't hear back quickly, our impatience rises." says David Moody, head of worldwide product strategy at KANA.
He offers this warning for business who are still to implement social listening policies:
"Running a customer service operation is as complex as running air traffic control. Reductions in consumer tolerance can and should be met with a level of service that meets revised expectation. The technology already exists to support organisations that wish to monitor all channels and deal with queries and complaints in a rapid and personal fashion. Companies that don't adjust their processes in the age of the adept digital consumer will be the losers."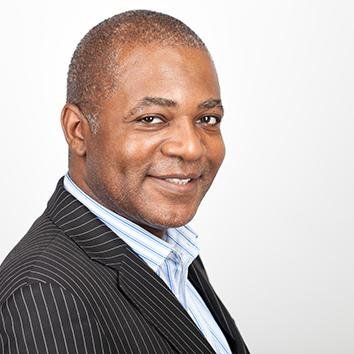 Hayden Richards is Contributor of IntelligentHQ. He specialises in finance, trading, investment, and technology, with expertise in both buy-side, sell-side. Contributing and advising various global corporations, Hayden is a thought leader, researching on global regulatory subjects, digital, social media strategies and new trends for Businesses, Capital Markets and Financial Services.
Aside from the articles, interviews and content he writes for IntelligentHQ, Hayden is also a content curator for capital markets, analytic platforms and business industry emerging trends. An avid new media explorer Hayden is driven by a passion for business development, innovation, social business, Tech Trading, payments and eCommerce. A native Trinidadian, Hayden is also a veteran, having served with the Royal Air Force Reserves for the past 10 years.
Follow Hayden on Twitter @HaydenARichards, linkedin.com/haydenhrichards and http://www.scoop.it/u/hayden-richards