We all know IBM is a powerhouse in the tech sector, but that reputation has not historically lend itself to the Cloud. But isnt IBM already innovating in this area you might say? Yes is the answer.  However Cloud Computing, is still a small fraction of-the organization's $106 million in yearly earnings. Nevertheless, IBM has invested well over $4 billion getting cloud computing based solutions in the previous couple of years, and recently purchased an enormous public cloud. The business is definitely gearing up for-a much larger drive in cloud-delivered applications and its solutions are destined for a front office near you.
This week, the company has unveiled an extensive array of cloud solutions designed for the C-suite, to help executives accelerate innovation around customer experience to meet their business objectives, in concert with their company's IT strategy. Among the newest cloud business offerings is a Big Data and social analytics solution, that chief marketing officers (CMOs) can use to get an emotional reading on how customers view their brand.
Cloud computing is quickly becoming essential to C-suite executives. While technology decisions have been made historically by CIOs and IT department heads, the C-suite is adopting cloud computing because they see its ability to transform their front office processes — marketing, procurement, supplier management, human resources and legal. In fact, industry analysts estimate that by 2017, CMOs will spend more on IT than CIOs.
The cloud opportunity is helping C-suite leaders reshape customer experience," said Paul Papas, Global Leader Smarter Commerce, IBM Global Business Services. "As part of IBM's digital front office strategy, we see these 100 cloud applications as a way for business leaders to improve customer experience, reach new customers, generate new revenue streams and become more competitive in their industry." Earlier this month IBM announced its intention to acquire SoftLayer Technologies, Inc., and earlier this year IBM committed to cloud open standards.
IBM SmartCloud Solutions portfolio now includes more than 100 business functions delivered as a service to help professionals make better decisions, differentiate customer experience, go to market and grow their business. These innovations are currently being developed and deployed in the IBM Customer Experience Lab, which is dedicated to helping CEOs and members of the C-suite transform the customer experience delivered by the digital front office. CMO's get to play with IBM Social Media Analytics, which provides marketers with deeper insights to understand consumer sentiments in social media such as Facebook, Twitter, blogs, forums and then to refine products, service levels, and targeted offers accordingly. This service allows companies to gain a view of consumer perception that is uniquely their own, not industry-wide or owned by a third-party.
For example, social media analytics can help someone in retail gain a deeper understanding of how a new shirt is being perceived by consumers. Social Media Analytics works to identify, capture and report on millions of pieces of social data to provide instant feedback on that particular item. Managers can now use this critical feedback by analyzing keywords associated with the dress to better understand buying trends — if the brown shirt is being described by some as too bold, brands can now make recommendations to the designer to adjust to customer preferences. This approach should mean stylish shirts for everyone.
IBM is used to selling complex equipment, software and solutions programs to I.T executives and their counterparts. In this new new age of the cloud, it has to provide products for professionals more directly involved with day-to-day procedures that their divisions can use without complex training or protracted procurement  hassles like installing servers. That strategy is the way many cloud upstarts, like Salesforce.com infiltrated their way into companies, back when the cloud business was beginning to take off. Public clouds like Amazon Web Services, where many businesses share computing space, have become an increasingly accepted part ofthe new way of doing things.
Going into a Public model can not have been easy for a firm that once created mainframe computers for corporations –  But what matters for IBM, is that it has demonstrated that it can transform with the times.
Follow IBM on Twitter at http://www.twitter.com/ibmcloud and on Their blog at http://www.thoughtsoncloud.com.
image credit:IBM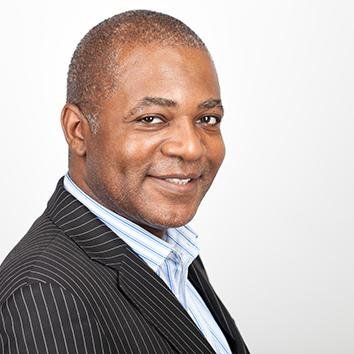 Hayden Richards is Contributor of IntelligentHQ. He specialises in finance, trading, investment, and technology, with expertise in both buy-side, sell-side. Contributing and advising various global corporations, Hayden is a thought leader, researching on global regulatory subjects, digital, social media strategies and new trends for Businesses, Capital Markets and Financial Services.
Aside from the articles, interviews and content he writes for IntelligentHQ, Hayden is also a content curator for capital markets, analytic platforms and business industry emerging trends. An avid new media explorer Hayden is driven by a passion for business development, innovation, social business, Tech Trading, payments and eCommerce. A native Trinidadian, Hayden is also a veteran, having served with the Royal Air Force Reserves for the past 10 years.
Follow Hayden on Twitter @HaydenARichards, linkedin.com/haydenhrichards and http://www.scoop.it/u/hayden-richards