IBM has completed on its arrangement to acquire to acquire The Now Factory, a Dublin, based analytics firm that will help extend IBM's big data platform. Financial terms were not disclosed. Using The Now Factory's software, CSPs can gain real-time insights into their customers by analyzing massive quantities of network and business data. They can also now provide an enhanced quality of service to their customers by better managing negative experiences and network outages. The Now Factory's software also helps them better understand how a subscriber interacts with cloud-based services, such as mobile applications.
The type of software that the Now Factory creates, is driven by a need for real-time data driven by the rise of mobile devices all of which help to monitor the performance of networks while analyzing the impact of customer interaction. It is part of IBM's strategy for analytics and big data which should see it increase its coffers to the tune of US$20 billion in revenue by 2015.
"IBM sees an enormous opportunity for telecommunications providers to apply The Now Factory's software to better understand their customers in this highly competitive industry," said Bob Picciano, General Manager, Information Management, IBM Software Group. "In addition, the combination of IBM and The Now Factory will further extend advanced real-time big data and analytics capabilities to help clients uncover new revenue opportunities in the burgeoning mobile marketplace."
As a result of the acquisition the Now Factory, clients will be given access to IBM's PureData System for Analytics and Hadoop-based IBM InfoSphere BigInsights. The acquisition also complements IBM's MobileFirst Analytics portfolio, which is designed to enhance the way businesses analyze mobile device usage to provide exceptional customer experiences.
This latest move by IBM, shows how big the stakes are in the big data world and how critical big data is in its overall strategy. The moves that IBM is making, also demonstrates how much it values the Telco space, since it has been offering Telco companies white label cloud services which in turn allow them to develop their own cloud capability. Over the last three years there have been many acquisitions relating to analytics and big data, quite a few actually, they include: Coremetrics and Natezza in 2010, Algorithmics in 2011, Emptoris, Vivisimo and Varicent in 2012. 2013 saw companies Star Analytics and StoredIQ being snapped up.
Big Blue has also invested quite a significant sum in research and development which includes supporting the LINUX platform to the tune of US$1 billion which should help its big data efforts.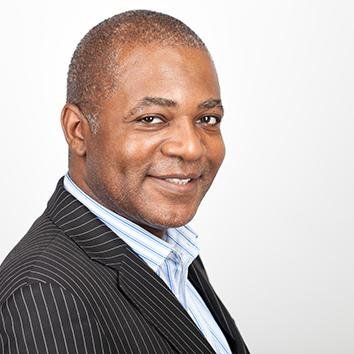 Hayden Richards is Contributor of IntelligentHQ. He specialises in finance, trading, investment, and technology, with expertise in both buy-side, sell-side. Contributing and advising various global corporations, Hayden is a thought leader, researching on global regulatory subjects, digital, social media strategies and new trends for Businesses, Capital Markets and Financial Services.
Aside from the articles, interviews and content he writes for IntelligentHQ, Hayden is also a content curator for capital markets, analytic platforms and business industry emerging trends. An avid new media explorer Hayden is driven by a passion for business development, innovation, social business, Tech Trading, payments and eCommerce. A native Trinidadian, Hayden is also a veteran, having served with the Royal Air Force Reserves for the past 10 years.
Follow Hayden on Twitter @HaydenARichards, linkedin.com/haydenhrichards and http://www.scoop.it/u/hayden-richards