"The digital era is being driven by the proliferation of mobile and social networks, which have transformed the way organizations engage their key audiences" – Larry Bowden, Vice President of Digital Experience Software, IBM
Fresh from being awarded, IDC's enterprise Social Software leader in april, Big Blue has released Digital Experience software which would  allow organizations to create customized digital experiences that reinvent the way they engage with their most important audiences: customers, employees and business partners.
Aligned with IBM's Smarter Commerce initiative, the new software allows line of business employees from marketing, sales, HR and customer loyalty, to produce, share and distribute digital content on the fly, to all mobile and social channels — without the need for IT technical skills or outside assistance.
The growth of mobile, online, social media and commerce trends have spawned the rise of the digital consumer which requires businesses to deepen their interactions with individuals and accelerate data driven decisions into functions such as marketing, sales, service and human resources.
Building on these demands, IBM's Digital Experience software allows CMOs to provide customers with relevant information and offers that are based on their preferences and can be published quickly to all digital channels and mobile devices. For example, while at a conference, marketing and event teams can develop professional grade assets that incorporate client interviews, show floor footage, audio and text overlays and in a few simple clicks publish it to the broadest range of social, mobile and online channels.
Executives across the C-Suite acknowledge the need to reorient their businesses and deliver more personalized experiences to become more competitive in a digital economy. In fact, according to a Forrester survey of customer service professionals, more than 90 percent stated that customer experience is a top strategic priority for their firm.
"The digital era is being driven by the proliferation of mobile and social networks which have transformed the way organizations engage their key audiences," said Larry Bowden, Vice President of Digital Experience Software, IBM. "To succeed, companies must look beyond websites to create digital experiences that marry analytics, deeper social engagement, compelling content and design for mobile delivery in order to engage audiences on their terms and on their time."
In order to meet these rising demands, CMOs, CHROs and other executives are joining forces with the emergence of the Chief Digital Officer to create comprehensive digital strategies across all lines of the business including marketing, product development, customer service, human resources and more. Businesses that are seeing the benefit of this digital transformation include Performance Bicycle, Amadori and Omron Europe.
"Working with IBM we have transformed the digital experience for our customers through a web site that features hundreds of unique content pieces and videos that address the most pressing questions of our customers," said Aaron Pickrell, Director of Online Systems, Performance Bicycle. "Thanks to these efforts, we have not only increased both clicks and sales but provided a valuable service to customers looking to learn more about the complicated world of cycling, including tips on buying a child's first bike and how to fine tune a rear derailleur."
With the new Digital Experience software, IBM allows companies to deepen engagement, uncover customer sentiment, and build loyalty with their desired audiences. The advanced capabilities include the following:
Mobile Experiences: Using the new software, marketers can quickly design a single mobile application that can then be viewed on multiple devices to ensure a consistent brand experience as customers move between screens. When combined with IBM's customer experience technology, e-commerce and customer service professionals can quickly assess the quality of a visitor's experience and then eliminate the pain points that might spur them to leave the site.
Analytics and Optimization: Through digital analytics capabilities, marketing and customer service professionals can analyze customer activity on a specific channel, such as a mobile device or Web page. These unique views can gauge the behavior of customers across all digital channels at any time, identify patterns, and then adjust plans.
Omnichannel Media Creation: Non-technical line-of-business employees can create compelling video content that can be viewed anywhere, including a business' Web site, on smartphones and tablets, andsocial media sites like Facebook.
Social Interaction: IBM delivers out-of-the-box integration with its premier social business platform, allowing companies to embed social experiences within the company portal or social networking sites. Using social analytics, teams can capture the sentiment of customers and employees and take action based on the data.
Source: IBM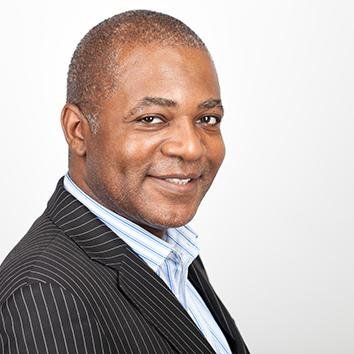 Hayden Richards is Contributor of IntelligentHQ. He specialises in finance, trading, investment, and technology, with expertise in both buy-side, sell-side. Contributing and advising various global corporations, Hayden is a thought leader, researching on global regulatory subjects, digital, social media strategies and new trends for Businesses, Capital Markets and Financial Services.
Aside from the articles, interviews and content he writes for IntelligentHQ, Hayden is also a content curator for capital markets, analytic platforms and business industry emerging trends. An avid new media explorer Hayden is driven by a passion for business development, innovation, social business, Tech Trading, payments and eCommerce. A native Trinidadian, Hayden is also a veteran, having served with the Royal Air Force Reserves for the past 10 years.
Follow Hayden on Twitter @HaydenARichards, linkedin.com/haydenhrichards and http://www.scoop.it/u/hayden-richards