Humaniq Announces Public Token Sale to Power its Ethereum-Based Banking App for the Unbanked
Humaniq, an Ethereum-based blockchain banking app building the next generation model for financial services, just announced its public token sale, that will launch tomorrow, the 6th of April.
The unique mission of Humaniq is that it aims to develop a blockchain platform, to provide mobile finance to 2 billion unbanked population that have no access to banking across the world. Currently, over three billion people live on less than 10 USD a day, being stuck in cycles of endless poverty. By having access to banking, they will be able to access liquidity for their entrepreneurial projects, via loans, investment, online work and crypto-financing.
Humaniq's proposal is also very innovative in terms of digital banking, because of their use of biometric authentication ( to replace traditional methods of ID and security), their use of blockchain technology and a focus on mobile technology. Their plan is both to provide a software solution and to bring mobile hardware (phones) into markets located in Africa, Asia and South America. Humaniq's open source stack and API will also be available for startups and other businesses to build services on its core technology, making it easy to adapt their service and plug it into Humaniq's network, in order to reach a huge, untapped audience.
Humaniq's crowdsale will continue through April 26, 2017. Funds raised during the Token Sale will power its mission to bring its mobile finance services to the 2 million unbanked people, through the Humaniq app.
Token Sale participants will receive an added bonus of 49.9 percent for the first 48 hours, a 25 percent bonus between April 8–14, and 12.5 percent during the final bonus period from April 15-21.
The Humaniq executive leadership consists of:
Alex Fork, President and Co-Founder of Humaniq and Leading Visionary.

Dinis Guarda, CEO of Humaniq, Member of Board of Directors, UK.

Dmitry Kaminskiy, Co-Founder and Executive Chairman of Humaniq, Member of Board of Directors, UK.
Humaniq's management team comprehends co-founder and President Alex Fork, that is an author and thought leader and member of the board at Bitcoin Foundation Russia, author of the book "Bitcoin. More than money". Dinis Guarda, who previously founded Ztudium, intelligenthq.com and Tradingfloor.com, will act as CEO of Humaniq. Dmitry Kaminskiy, Co-Founder and Executive Chairman of Humaniq is a Member of Board of Directors, UK. He is also and a Managing Partner of Deep Knowledge Ventures (DKV), a Hong Kong-based fund that invests in disruptive biotechnology, fintech, and artificial intelligence companies. Mr. Kaminskiy is a trustee of the Biogerontology Research Foundation in Oxford and holds a BSc in Computer Science from the National University of Electronic Technology. Prior to Deep Knowledge Ventures, he served as an executive in the telecom and financial services industries.
Fork has been a speaker at numerous fintech conferences and in May 2016, he oganised an Ethereum conference with Vlad Martynov (Ethereum advisory board) and Vitalik Buterin (Ethereum founder), which was attended by over 500 banking professionals.
He said, about the launch of the crowdsale:
"Humaniq is an entirely new banking experience that does away with all the barriers to entry of traditional banks by providing a simple UX and UI via mobile app that allows users to work, borrow, lend, save and pay using a protected biometric ID that no one can take," said Alex Fork, CEO of Humaniq. "We've seen significant support from participants who have already pledged more than $300,000 USD and looking forward to receiving their bonuses."
One of the most innovative features planned for the project will include an 'earn' tab for the app where users can access digital work similar to what Amazon Mechanical Turk offers, which is a crowdsourcing mobile marketplace enabling individuals to coordinate the use of human intelligence to perform tasks that computers are currently unable to do. Its innovative biometric authentication capability eliminates the need for traditional methods of ID and security, replacing passports and signatures, and enabling distribution and the trading of digital assets via Humaniq's cryptocurrency, HMQ.
"Humaniq is much more than a financial services company. We are a solution to a global problem," said Fork. "More than half the world lives on less than $2.50 a day and more than 80 percent of the world's population lives in countries where income differentials are widening. We believe Humaniq can help reverse these trends and help bring people out of poverty by giving them banking tools that are easy to understand and can provide liquidity for entrepreneurial ventures via loans, investment, online work and crypto-financing as well as create new opportunities in the digital economy, locally, nationally and internationally."
Humaniq is also committed to expanding the next generation of blockchain innovation. Chief Marketing Officer Richard Kastelein and Technical Advisor Tawanda Kembo will serve as expert judges for this year's 2017 Blockchain Oscars in March.
Humaniq launched in 2016, and is part of what is now called Banking 4.0. The Humaniq concept and mission are detailed in the company's white paper and use cases. For more information and to participate in the upcoming crowdsale, please visit: .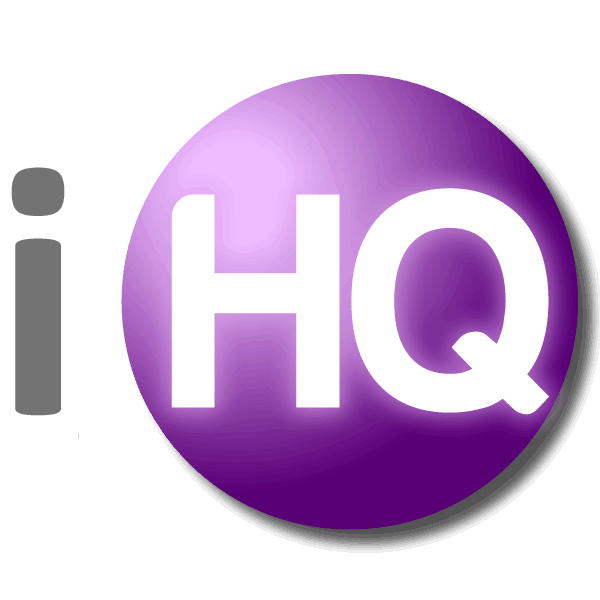 IntelligentHQ Your New Business Network.
IntelligentHQ is a Business network and an expert source for finance, capital markets and intelligence for thousands of global business professionals, startups, and companies.
We exist at the point of intersection between technology, social media, finance and innovation.
IntelligentHQ leverages innovation and scale of social digital technology, analytics, news and distribution to create an unparalleled, full digital medium and social business network spectrum.
IntelligentHQ is working hard, to become a trusted, and indispensable source of business news and analytics, within financial services and its associated supply chains and ecosystems.