5G Development And Green Tech
The Mobile World Congress is viewed as one of the first major tech events of the year. This time, and after the pandemic pushed last year's conference to the virtual realm, MWC is back in full swing. For a whole week, Barcelona greeted the most innovative firms and the most ground-breaking individuals from the tech sector in one place. Huawei is one of the firms that presented its vision for the future in an eye-catching way. The firm focused on two main themes: 5G development and green tech solutions.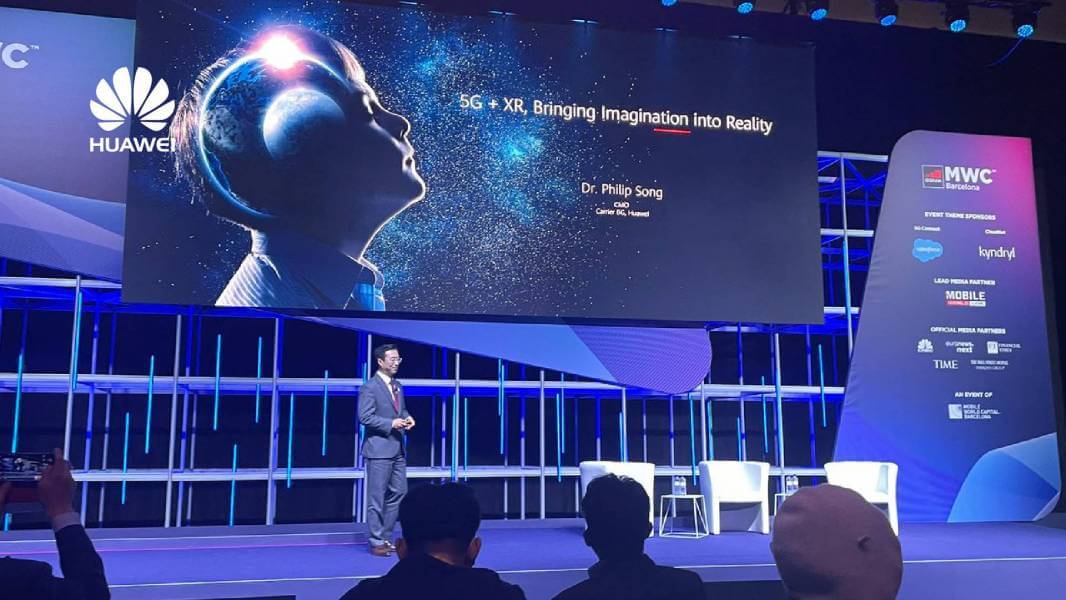 Huawei Sets The Pace In 5G Development And Green Tech At The MWC 22
Particularly interesting this time around was how Huawei is approaching its 5G development. This tech is going to be a game-changer for the new experiences offered, most likely, in the "Metaverse". The keynote speech by Philip Song as the Huawei Expert speaking at the Day0 Forum, "5G: Lighting up the Future", on February 27, explained that their new 5G-Advanced will bring out the richest capabilities of 5G over the coming decade, breaking down boundaries and expanding connectivity. From immersive extended reality (XR) experiences to high-precision location, presence and timing technologies, 5G-Advanced is bound to profoundly transform what we can achieve with our networks. Moreover, the Huawei 5G-Advanced claims to be able to introduce more intelligence into wireless networks by including suitable machine-learning-based techniques in different levels of the network.
Individual customer experience is the priority here. As Flora Miao, VP of Wireless Marketing Operation at Huawei has commented, tying her answer with the recent Beijing Winter Olympics experience:
"Let's talk about what 5G can do for individual customers first. 5G applications like UHD live broadcast and video will enhance individual experience, and 5G AR/VR will add more interaction and immersion to that experience. For example, an 8K UHD live broadcast was used at the Beijing 2022 Winter Olympics. With low latency and high image quality, the live broadcast delivered an excellent viewing experience."
She then went on to say that:
"As these 5G applications gain more popularity, mobile network traffic is growing at a rate of more than 50% per year. It is expected that by 2030, mobile networks will surpass fixed networks and become the main carrier of Internet traffic, which will pose new challenges for network performance."
As much as we should not underestimate the importance of 5G, they have taken a backseat this year to green tech solutions. It seems to be a subject of particular interest to Huawei. Hence, they were leading the Day0 Forum here at MWC 2022. Dr Philip Song, Chief Marketing Officer of Huawei's Carrier Business Group, has said during the conference that:
"Green development is a buzzword. Just like from Newton's classical mechanics to Einstein's theory of relativity, its development is going to be marked by a spiralling path between misconceptions and truths. We need to move past these five misconceptions as soon as possible to accelerate the green development of the ICT industry.", followed by his five suggestions for green development:
"First, we should vigorously develop the ICT industry to enable green development in other industries. Second, we must pay more attention to the carbon emissions of ICT infrastructure during usage rather than just during manufacturing. Third, the systematic solution of "Green Site, Green Network, and Green Operation" will help carriers continuously improve network capacity and reduce power consumption per bit, achieving "More Bits, Less Watts". Fourth, we must define a unified energy efficiency indicator system to identify the main problems of energy consumption. Fifth, watts are decided by user experience."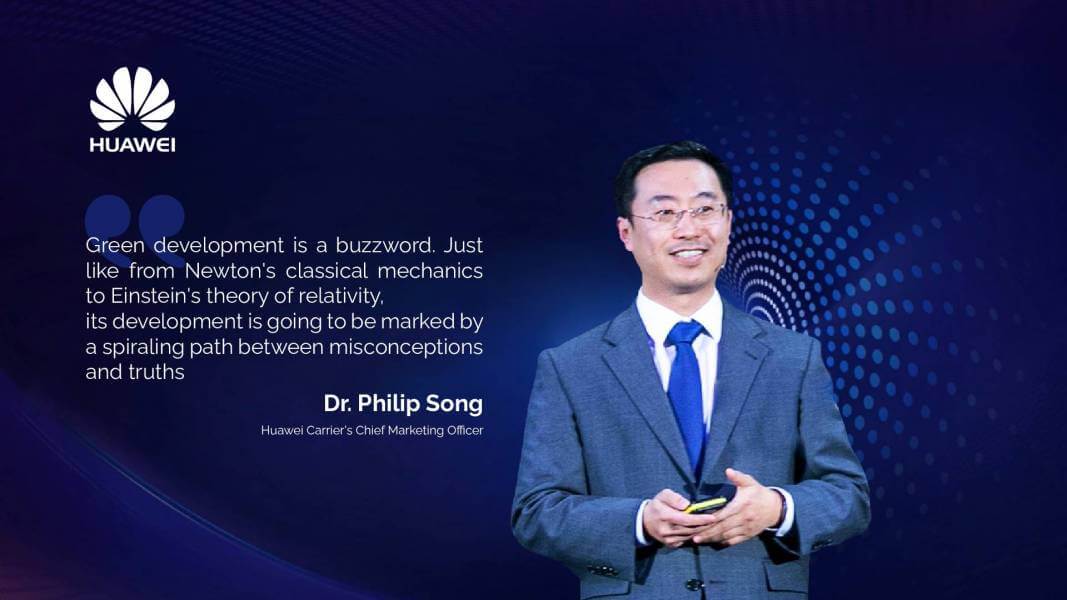 This is to be achieved by using a plethora of tools, all of which were presented and explored in-depth at MWC 2022. First, green life cycle assessments: according to Huawei, 80-95% of the total carbon footprint of network equipment is due to power consumption in the use phase. Their solution is to use life cycle assessments to develop energy-saving technologies for their ICT products and solutions. Second, green operations: Huawei is building low-carbon campuses. The company includes energy conservation in its management and technology strategies. Third, a green supply chain: Huawei aims to create a green industry ecosystem. In 2019, 35 of their suppliers took part in the green partner program. In total, this reduced CO2 emissions by 80,144 tons. And they are planning to expand this program to a large number of their suppliers.
At MWC 22, Huawei showed its willingness to work with other companies, to gather support amongst their competitors. The company often stresses the need to establish a platform for industry collaboration on green development (Better World Summit being one example).
Hopefully, this year's keynote speeches at Mobile World Congress have convinced the unconvinced that the time to act is now and that every firm in the industry must follow the same principles. Huawei is estimating that by 2025, the average carbon emissions per ICT connection will fall by 80%. Let us all hope this statistic will prove accurate. A Greener World is needed, and, indeed, possible.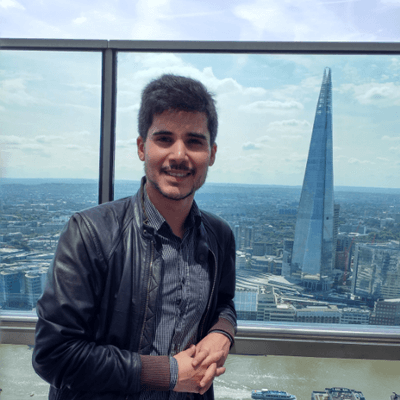 Hernaldo Turrillo is a writer and author specialised in innovation, AI, DLT, SMEs, trading, investing and new trends in technology and business. He has been working for ztudium group since 2017. He is the editor of openbusinesscouncil.org, tradersdna.com, hedgethink.com, and writes regularly for intelligenthq.com, socialmediacouncil.eu. Hernaldo was born in Spain and finally settled in London, United Kingdom, after a few years of personal growth. Hernaldo finished his Journalism bachelor degree in the University of Seville, Spain, and began working as reporter in the newspaper, Europa Sur, writing about Politics and Society. He also worked as community manager and marketing advisor in Los Barrios, Spain. Innovation, technology, politics and economy are his main interests, with special focus on new trends and ethical projects. He enjoys finding himself getting lost in words, explaining what he understands from the world and helping others. Besides a journalist, he is also a thinker and proactive in digital transformation strategies. Knowledge and ideas have no limits.