Social entrepreneurs are changing the world, step by step. Some female entrepreneurs are really standing out in the approach that they are taking towards this, taking major steps to address inequalities and the gender gap. From assessing the problems of making sure that girls get an equal education, to providing them access to marketplaces and opening up new doorways to career fields that are not traditionally considered "female careers" the females of focus outlined here are really changing mind sets in different countries around the world regarding what girls and women can and should be able to achieve.
 Safeena Husein: Educate Girls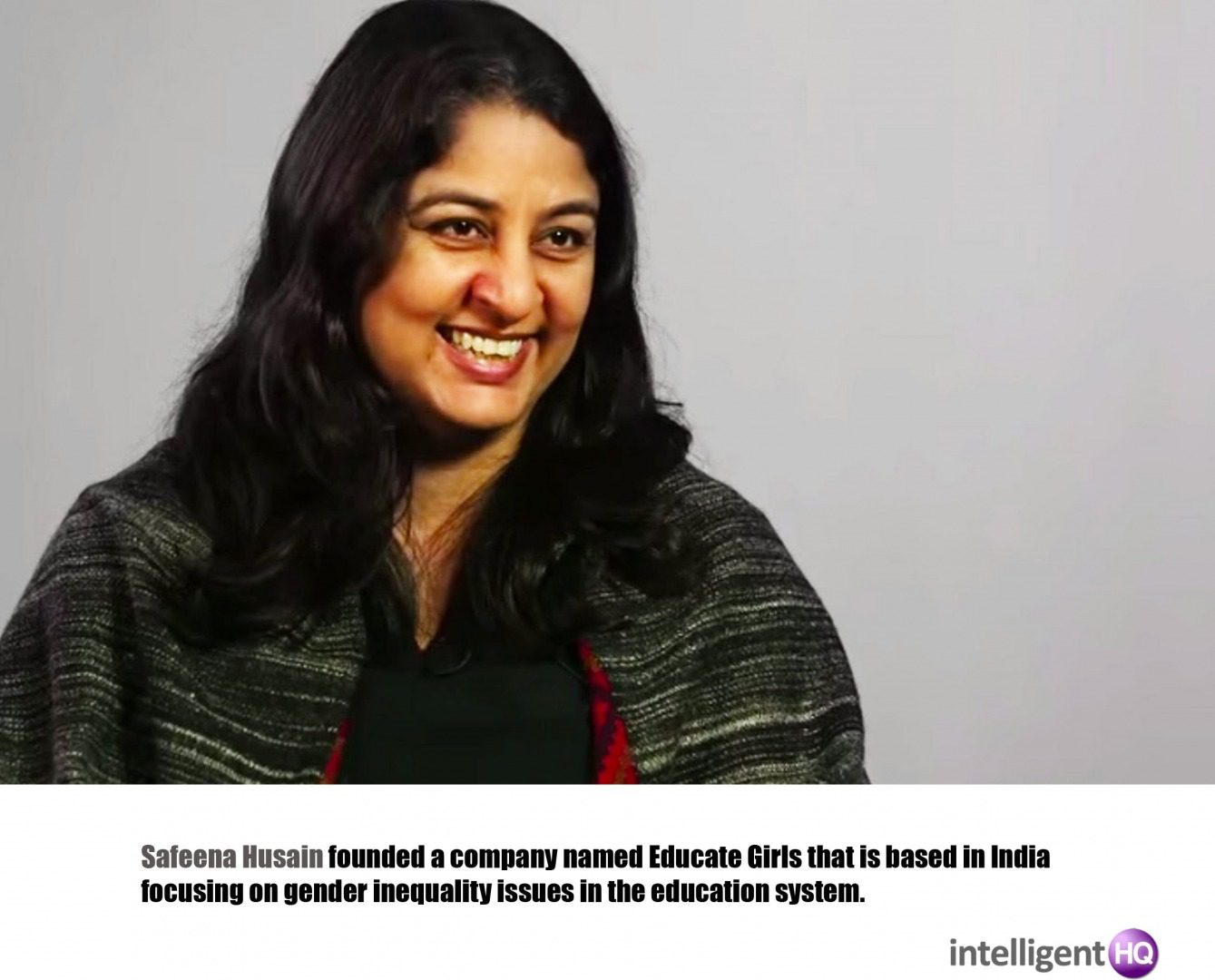 Safeena Husain is a graduate of the London School of Economics with an international development background who founded a company named Educate Girls. This is a non-profit organisation that is based in India, focusing on gender inequality issues in the education system. Husain is the Executive Director at the organisation. The overall goal is to "mobilise communities to take a stand against gender disparity, working directly with governments, schools, parents, village leaders and community volunteers to ensure access to quality education." Educate Girls works with organisations such as UNICEF to help communities look at the situation with their schools, put in place action plans and empower positive results for low cost. This in turn brings about social transformation leading to later marriages, a greater chance of surviving childbirth, higher earning potential and improved GDP for the nation. Educate Girls also helps communities to better leverage the government's investment in schools. Already the organisation works in more than 8,500 schools in more than 4,500 villages in the Pali, Jalore, Sirohi, Ajmer, Bundi and Rajsamand districts of Rajasthan, India.
Reese Fernandez-Ruiz: Empowering Community Artisans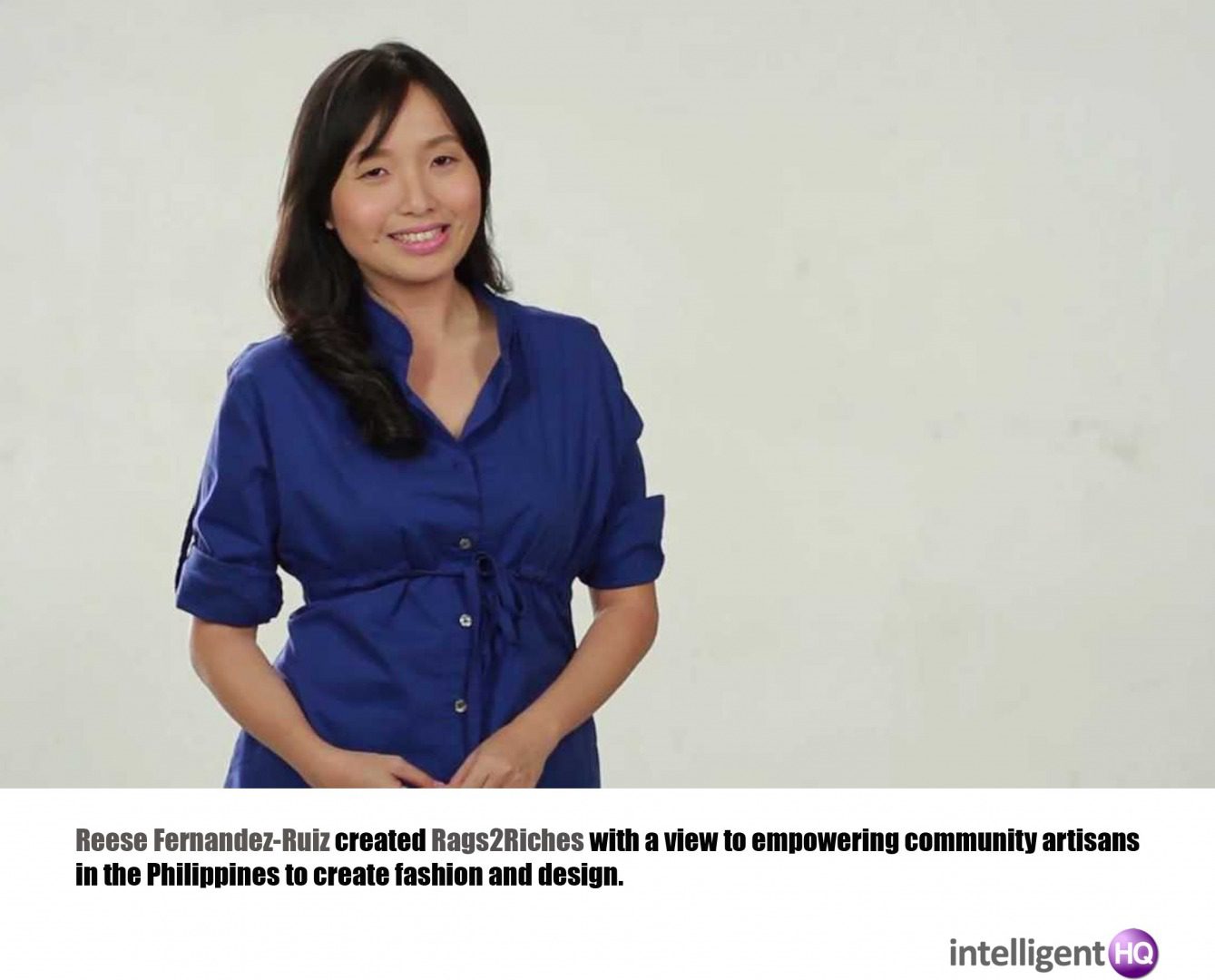 Reese Fernandez-Ruiz is the founder and president of Rags2Riches Inc. She has been featured in the Forbes 215 list of 30 under 30 social entrepreneurs. Fernandez-Ruiz created Rags2Riches with a view to empowering community artisans in the Philippines to create fashion and design. The way that it works is that indigenous fabrics, organic materials and scrap cloth are used by artisans in poor communities to create clothes for sale. Rags2Riches claims that it is "creating a stylish social statement". This is achieved through providing fashion and design in a manner that is sustainable – an approach that some would argue is often neglected in the fashion industry. The mission of Rags2Riches is to lift Filipino artisans out of poverty. Ruiz has won a range of different awards for her social entrepreneurship.
Reshma Saujani: Teaching Girls How To Code
Reshma Saujani is the founder and CEO of an organisation named Girls Who Code. Working in New York, Saujani has worked with industry leaders to empower girls to follow careers in engineering and technology. Ultimately, Girls Who Code aims to close the gender gap in technology by inspiring girls to go for careers in computer science. This is achieved by putting them in front of real life and on-screen role models. There are speakers, mentors and instructors from different fields that girls are encouraged to feel inspired towards. Instruction is provided in programming basics, web development, mobile development and robotics. The model provides instruction with solid mentorship and exposure to female engineers and entrepreneurs. Girls Who Code was set up just three years ago in 2012, but has already served more than 3,860 girls in 29 different states of the USA. The organisation values diversity very strongly and encourages people from different backgrounds to take part. This is achieved by offering the programs for free. Applicants can take part in Summer Immersion Programs which run for seven weeks on Monday to Friday between 9am to 4pm, and students only need to pay to get themselves to the course. There is even the potential of stipends for those that have financial need.
Whitney Johnson: Helping Children With AIDS
Whitney Johnson visited South Africa and became determined to do something to help children with HIV there. At just 21 she set up a children's HIV centre and founded Generation Ubuntu. She is considered to be one of the top 35 under 35 making an impact in Africa. The non-profit provides services for children with HIV and was founded in 2007. It now helps 200 children between the ages of 4 and 18 and provides both physical and emotional help. The work takes a "whole child approach" looking at health and nutrition, providing psycho-social support, skills and education for living with HIV, and working to engage the community. The organisation "… is about guidance and inspiration, shining a light on the problem while highlighting the joy and positivity that abounds." That seems like a great approach to a difficult problem, and Whitney is certainly making a big difference.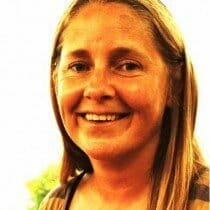 Paula Newton is a business writer, editor and management consultant with extensive experience writing and consulting for both start-ups and long established companies. She has ten years management and leadership experience gained at BSkyB in London and Viva Travel Guides in Quito, Ecuador, giving her a depth of insight into innovation in international business. With an MBA from the University of Hull and many years of experience running her own business consultancy, Paula's background allows her to connect with a diverse range of clients, including cutting edge technology and web-based start-ups but also multinationals in need of assistance. Paula has played a defining role in shaping organizational strategy for a wide range of different organizations, including for-profit, NGOs and charities. Paula has also served on the Board of Directors for the South American Explorers Club in Quito, Ecuador.