Ever since the "Juul" hit the markets in 2017, the vaping business has got all great guns going for it. No denying, smoking vitamins as a means to quit smoking has witnessed a large number of users taking the plunge from conventional smoking to a worthy tobacco alternative.
As such, the vaping industry is projected to hit an impressive compound annual growth rate of no less than 19 percent by the end of 2023. The market value of the industry stands at $45bn USD.
For small business aspirants and owners alike, such unprecedented growth means good news all the way. Vaping being one of the fastest growing industries in the world, has gained a considerable gain and hold of buyers owing to the customization that it brings alongside.
It's a delightful scenario with thousands of cool devices and vapor liquids to choose from, and fill it with enticing Oem E Liquid that comes in an array of flavours. In one word, "pleasure" all the way.
Also, users get to up the fun bit as they can cook or customize their own liquids and vaporizers. This is something that is absent from the scene of just about any addictive substance in comparison.
Thus, when you choose to embark on the entrepreneurial bit as a small vape retailer, you are invariably opening yourself to a handful of unique benefits that aren't available with any other business.
Read on to find out how being a small vape business owner can change your life.
Myriad business opportunities
Contrary to the popular notion, vaping isn't just limited to being a smoking alternative.
It is being looked at as a big revolution in the cannabis market owing to CBD vapes fast becoming a choice among all those who love it to keep it green. With no smokers also joining the e-cigs bandwagon for occasional fun, it means more demand that needs supply.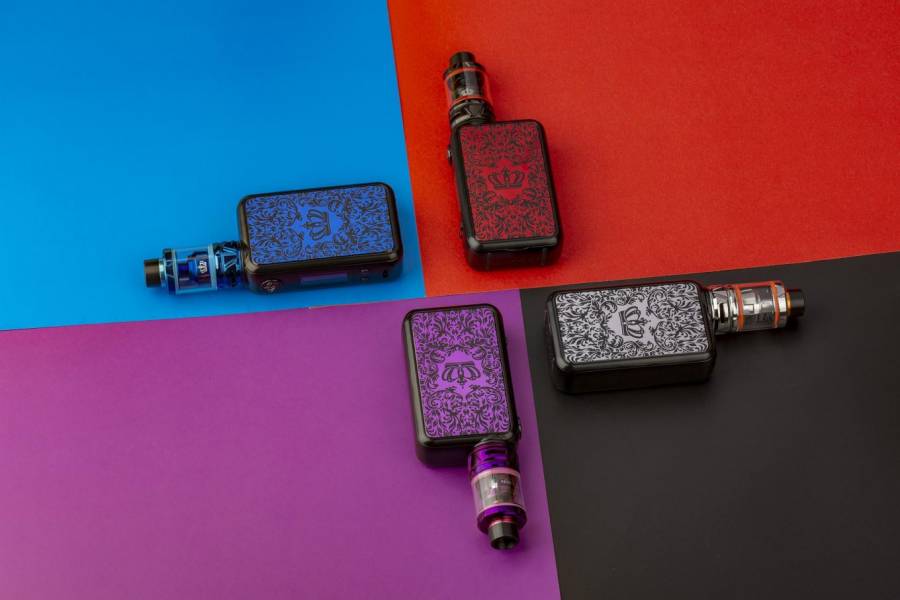 Thus, as a small business owner, your options aren't limited to just one but multiple opportunities :
You can open your vapor shop online
Open a vape wholesale brick and mortar establishment to keep it classic
Create your own brand and establish your name among ejuice manufacturers
Creating your own brand of vaporizers.
For all those who are already into the cannabis business, it's your cue to expand in the shape of new products like a CBD herbal diffuser pen.
A seemingly lucrative proposition
With the vaping industry keeping it afloat with big numbers in terms of revenue, investing your focus in the same means you sign up for nothing but high profit.
Reportedly, the global net worth of vaping products in 2018 alone was resting at $22.6 billion in 2018, which is a stark comparison from being at $4.2 billion in 2013.
By the end of 2025, it is projected to reach an impressive figure of $61.4 billion, accounting for more than twenty percent growth. The break even point, like in any other business, is also pretty less hovering anywhere between six to eight months considering the range of products that you sell.
You can be a part of a life changing mission for many
In a study conducted in 2017, the researchers found out how ex-smokers who had just made the shift to e-cigs for over a year showed a much reduced level of carcinogens as well as other toxic compounds compared to traditional smokers.
Also, taking into account the fact that e-liquids are less addictive compared to traditional tobacco, it has worked as a worthy alternative to general nicotine cessation products like gums and patches. Well, that is exactly how vape was discovered in the first place by a pharmacist when his own addiction to tobacco didn't find a remedy through nicotine patches.
Undeniably, vaping has managed to save thousands of individuals otherwise addicted to tobacco. Thus, for many small-time vaping business owners, it's more like a mission.
More than ninety percent of individuals approach vape shops looking for information to quit cigarettes. While they fight everyday to get over their nicotine addiction, such statistics offer a valuable insight into knowing who your potential clients are. Thus, it makes sense to educate yourself and your attending staff across all brick and mortar establishments to help and share tips to approaching customers. Likewise, you will need to make this information accessible via your website (if you have one) and across social media platforms.
The point is, as a vape shop business owner, never restrict yourself from making interactions with the customers physically or across the digital space to spread information. Remember, the more you get people educated about vaping as a means to smoking cessation, they will be more inclined to buy from you. By all means, you will be helping them to get a fresh lease of life by overcoming their nicotine addiction.
There's no dearth of excitement
When it comes to running a business, no matter how big or small, or being an entrepreneur, there seems to be no adherence to routine. Given the fact that one is up against new challenges and first hand issues every day, it's quite likely to give in to the monotony that sets in.
However, in a vaping business things are not just limited to handling day to day tasks at work. Instead, one has to invest a great deal of time in cloud-chasing other competitors, discussing, suggesting, and testing  several upcoming products and launches with stockists, suppliers and customers alike.
In one word, you are destined for an "exciting" journey that knows no bounds.
Final thoughts
So, for anyone who is looking to start their very first small business, vaping can be your go-to-option. With industry statistics suggesting how the vaping industry can transform into the bigger picture, worth $60 million dollars by 2025, one can understand very well how everyone wants a piece of meat there.
With an increasing number of people turning to vaping to overcome smoking cigarettes, it's a broader story ahead. Fun-filled, exciting, great income prospects, longevity, and value-adding, vapour flavours Australia has everything that one can ask for.

Founder Dinis Guarda
IntelligentHQ Your New Business Network.
IntelligentHQ is a Business network and an expert source for finance, capital markets and intelligence for thousands of global business professionals, startups, and companies.
We exist at the point of intersection between technology, social media, finance and innovation.
IntelligentHQ leverages innovation and scale of social digital technology, analytics, news and distribution to create an unparalleled, full digital medium and social business network spectrum.
IntelligentHQ is working hard, to become a trusted, and indispensable source of business news and analytics, within financial services and its associated supply chains and ecosystems.