Better time management is something that most of us can aspire to. How often have you caught yourself saying that you are too busy or you don't have time? That is probably not true; rather you just aren't managing your time in the optimal manner. It is important to note that managing time well isn't about working more. It is about spending time at work and not at work in the best ways so that time is utilised effectively.
According to Travis Bradberry (2015) the co-founder of TalentSmart there are specific steps that successful people take that allow them to work less but get more done. A study from Stanford backs this up. It has been shown that by the time you are working 55 hours a week you are not achieving anything extra. That means if you're working 65 hours, it is only possible for you to achieve the same as someone would working 55 hours a week.
Bradberry believes that better time management has a lot to do with how people use their weekends. One of his most important tips is telling people to disconnect from work on a Friday evening and to leave it alone until Monday morning. Those who don't do that find that they face considerable stress in their free time which makes it hard for them to really recharge. It is acknowledged that for some people it may be very difficult to shut off from work for an entire weekend, but in that case it is recommended to limit it to specific times so that it does not impinge on quality time.
Housework and other chores typically creep into the weekends of the busy, yet these are dull and also feel similar to work. They prevent people from resting properly. A better way to handle housework is to do it bit by bit throughout the week, to avoid having a build up to take care of at the weekend. With one or two tasks on the to-do list per week day, this is achievable. However, while exercise might seem like a chore, it is recommended to do this at the weekend. This helps to clear the head and cut down on stress.
While you are exercising you might do one of the other things that successful people that work less but get more done do, which is reflect. Reflection time can help you to understand what you could have done differently and better to improve the way that you work. On the other hand, taking your mind off work altogether can also be a highly recommended activity, and spending at least some of the weekend on a hobby can be a great distraction. Doing something different can drive creativity and help you to think differently about problems, all of which may reap rewards in the upcoming working week. In particular it is recommended to include mini adventures into the weekend such as going to a gig or trying out a different kind of food at a new restaurant.
Quality time is paramount. There are usually two types needed: me time and family time. Family time can help redress the balance of not enough time being spent with the family during the week. Putting aside time to do activities with children and/or a spouse can be very rewarding and can help you to realise what you are doing it all for in the first place with your work. Me time is also necessary to make sure that you get that all important chance to reflect on what has happened in the week prior and to think about the week coming up. One tip in making this time in a crowded weekend is not having a lie-in and just getting up at the same time as you usually would. Your body will thank you for it.
Finally, planning for the week ahead can be highly beneficial in reducing stress in the upcoming week. It is positive from a mental perspective to go into a new week with a plan, even if that plan is relatively small. It will help you to feel on top of your game and to stay focused on what is important during the working week.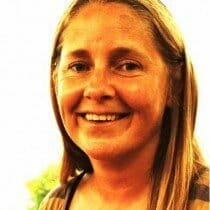 Paula Newton is a business writer, editor and management consultant with extensive experience writing and consulting for both start-ups and long established companies. She has ten years management and leadership experience gained at BSkyB in London and Viva Travel Guides in Quito, Ecuador, giving her a depth of insight into innovation in international business. With an MBA from the University of Hull and many years of experience running her own business consultancy, Paula's background allows her to connect with a diverse range of clients, including cutting edge technology and web-based start-ups but also multinationals in need of assistance. Paula has played a defining role in shaping organizational strategy for a wide range of different organizations, including for-profit, NGOs and charities. Paula has also served on the Board of Directors for the South American Explorers Club in Quito, Ecuador.