One of the greatest challenges that organisations face is setting goals and making sure that people are able to deliver to them. Traditionally it has proved to be quite hard to get goals achieved by taking a cascading approach to objectives, though the approach remains relatively popular. In fact, BetterWorks, an enterprise software company based in Palo Alto, California just launched a survey that discovered that just 31.5% of people are engaged at work, less than half of companies review or revise objectives during the year (46%) and only half of middle managers are able to name even one of the company's major priorities.
In response to these challenges, BetterWorks has produced a guide to goal setting based on how executives set goals that it claims will help you to improve company wide goal setting and management. The approach is grounded in empowerment of employees, developing a culture of accountability and regular reviews of goals on a quarterly basis. Goal setting can be a great strategy to improve your social business.
Goal Setting is SMART
According to BetterWorks effective goal setting is SMART, which means that it is specific, measurable, attainable, relevant and time bound. However, in addition to this, executives that are good at goal setting are also putting efforts into five other aspects of goal setting. One is that goals are set regularly. It is suggested that best practice involves publishing goals that are high level on a quarterly basis, but that also monthly and weekly check-ins with employees help to make sure that goals are getting achieved, and that company goals are worked into what is being done. Goals are also made visible to every employee, and progress towards achieving them is transparent. It is cited that when progress towards a goal is shared transparently then there is a 78% rise in attainment overall. Goals are also measured so that everyone is aware of what is being achieved and what is not. This helps to adjust priorities on the fly to meet the goals. Executives that do well at goal setting are also able to separate out vision (long term goals) from short term goals for improvement and to help employees see where they fit into that. Finally, executives also offer focus, and keep quarterly goals to just a small number, such as three to seven.
A number of recommendations are provided to help set goals effectively. One is making sure that teams have goals that are in alignment to make sure that there is not duplication in efforts. Another is working with employees in a collaborative way to create goals. A third is making sure to retain focus on what is going on in the team so that it is easy to see where extra effort is needed to achieve goals. A fourth is focusing on the creation of milestones so that stepped progress towards achieving goals can be measured. This is important because it ensures that the team is heading in the right direction. Finally they also take time to motivate employees and reward them when success is achieved. This is done publicly so that everyone is able to see what the "right behaviour" is.
According to BetterWorks: "In the 2015 Goal Summit Survey of more than a hundred businesses, representing 2 million workers, 44% of respondents said they set goals annually."
However when also asked if everyone in the company knew the overall company goals, a whopping 55% said that that was not the case. This is an issue that does need to be addressed so that companies can make real progress in achieving their goals. Executives need to track goals weekly and quarterly and many have used Excel to do this in the past, but this is unlikely to create transparency. Rather unsurprisingly, BetterWorks recommends its own software to be able to help leaders produce and track goals.
If just getting started with a more robust effort towards goal setting, one area that is critical is teaching the workers why the goals are so important in the first place. This helps motivate the employees as they begin to understand why goals help them professionally and personally. This helps employees to develop their own goals that are aligned with the organisation's goals, which in turn helps them to achieve for the organisation, and get recognised for their great work. Overall this can increase engagement and make sure that everyone is working towards the same end goal, making organisational success more likely.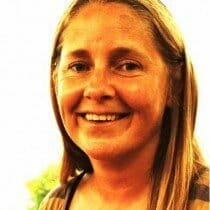 Paula Newton is a business writer, editor and management consultant with extensive experience writing and consulting for both start-ups and long established companies. She has ten years management and leadership experience gained at BSkyB in London and Viva Travel Guides in Quito, Ecuador, giving her a depth of insight into innovation in international business. With an MBA from the University of Hull and many years of experience running her own business consultancy, Paula's background allows her to connect with a diverse range of clients, including cutting edge technology and web-based start-ups but also multinationals in need of assistance. Paula has played a defining role in shaping organizational strategy for a wide range of different organizations, including for-profit, NGOs and charities. Paula has also served on the Board of Directors for the South American Explorers Club in Quito, Ecuador.