How To scalling up your
business
IntelligentHQ
Many businesses start off well. They have a great idea, they nurture it, they get it out there and people love it. And then they scale up and blow it. They get too big too quickly and they hang onto some of the bad ways that weren't ever helping them in the first place. Clearly, scaling up is something that all successful businesses have to either navigate effectively, or die.
According to Harvard Business Review blogger, Robert I. Sutton (2014) scaling up is "A barrier to spreading excellence of every stripe". In his study, Scaling Up Excellence – Getting to More Without Settling for Less, he and his co-researchers identified some important factors that allowed some of the most successful organisations ever to scale up effectively, keeping the good and eliminating the terrible. Companies reviewed included Procter and Gamble, JetBlue Airlines, Facebook, IKEA, Google, Taj Hotels and the Transport Safety Aviation Authority. Certain factors were critical to the scale up process for all. This study leads us to the first of 7 essentials for scaling up business: the right values. Of course there are 6 other factors too and these are also explained below.
The right values

– according to the aforementioned study, having the right beliefs and behaviours is essential to success. Finding and guiding excellence and steering the right types of behaviour that will lead the company to succeed is a cornerstone of scaling up "without screwing up" as the study noted.

A visionary approach

– having a vision and believing in it is a key part of scaling up success. The vision helps to keep people on track and cope with this tremendous period of change in the organisation.

The shoestring mind set

– believing that the company will soon be a great success and spending money left, right and centre is one sure fire way to break the bank and lose the interest of investors. Spend wisely and carefully and not like it's going out of fashion.

Getting the right people on the bus

– in the ground breaking book, "Good to Great", Jim Collins enlightens on the importance of getting the right people on the bus, as well as getting the wrong ones off. People are the most important business asset there is. Getting this wrong by scaling up with the wrong people will only go badly.

Stick to the focal point

– entrepreneurs have great ideas and that's why they can build great businesses too. The problem is that some entrepreneurs get carried away and can't stick to the point. Don't try and diversify too quickly into areas that are not a core competence. Stick to the bread and butter to start with and spread your wings wider once properly established.

Pace it right

– this is perhaps the biggest error that businesses scaling up succumb to. They try to scale up too quickly without pacing themselves properly for growth. This leads us to point number 7:

Planning, planning, planning!

As the old adage goes, failing to plan is planning to fail. While plans for new businesses must be flexible and adaptable and open to change, businesses without a clear vision and plan extending from that vision are likely to fall at the first hurdle because they do not have a clear sense of how they will get to where they want to be.
To finish an inspiring video with a Workshop on Digital strategies for Start ups to Scale up your busines! in the contest of Safety Harbor, FL September 20, 2013 – TiE Tampa hosted TiECON Florida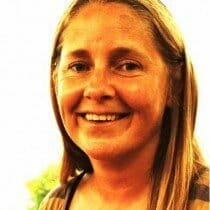 Paula Newton is a business writer, editor and management consultant with extensive experience writing and consulting for both start-ups and long established companies. She has ten years management and leadership experience gained at BSkyB in London and Viva Travel Guides in Quito, Ecuador, giving her a depth of insight into innovation in international business. With an MBA from the University of Hull and many years of experience running her own business consultancy, Paula's background allows her to connect with a diverse range of clients, including cutting edge technology and web-based start-ups but also multinationals in need of assistance. Paula has played a defining role in shaping organizational strategy for a wide range of different organizations, including for-profit, NGOs and charities. Paula has also served on the Board of Directors for the South American Explorers Club in Quito, Ecuador.