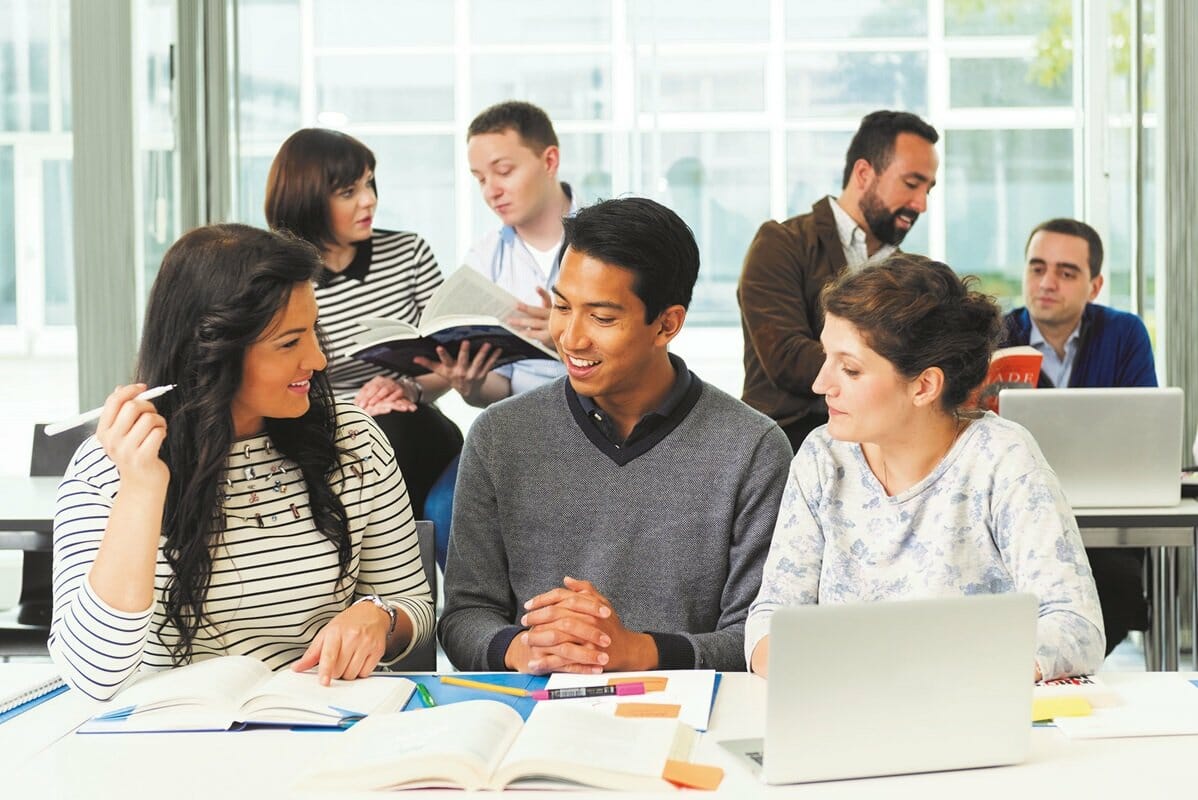 The MBA has long been considered a reliable indicator that an individual has the necessary skills and knowledge to be able to take on leadership roles in business. Many businesses require that candidates for management roles have an MBA qualification and even where the degree isn't a requirement, it will make your resume significantly more appealing to employers.
Studying for an MBA will teach students everything that they need to know in order to effectively lead in the workplace. Studying an MBA degree requires you to already have experience in a management role, so you should already understand the basic principles of business administration. The MBA will flesh out this knowledge and augment your real-world experience.
In order to get the most out of your MBA, you will need to choose the right course and study at the right institution. There are plenty of options out there for students today, including both online and campus courses. This guide will help you to identify the perfect MBA course for your individual needs and find the best university to study with.
Visit Different Colleges
There are hundreds of colleges across the US that offer MBA courses. Some of them will have more stringent entry requirements than, others so you will have to find courses suitable for someone with your background, experience and ambitions. You can find a lot of information about individual colleges, as well as the local area surrounding them, by looking online.
However, no amount of prior research will give you as good an indication as actually visiting the campus and experiencing the place for yourself. If you plan to study online, as a growing number of students are, you can find plenty of other students' experiences by looking online. But if you will be attending a physical university, you should go and actually have a look at the facilities for yourself.
If you will be studying online, you can choose a university that is located some way away, although some people prefer to study with a nearby university. If you want to get your MBA online as soon as possible, start looking today for online courses that suit your ambitions. Studying online is the perfect option for anyone who is unable to attend a traditional campus course for any reason.
Speak to Other People with Experience
Visiting campuses for yourself will give you the most reliable indication of what the premises themselves are like, but it won't tell you what the experience of actually attending the university is like. In order to get an idea for that, the best thing to do is to speak to people who have already been through it themselves.
Again, you can often find numerous reports of students' experiences at a particular university. However, you should also be on the lookout for anyone you meet during your routine business activities who has experience with the university you are considering. Networking is essential for any modern entrepreneur; there will no doubt be some people in your network with relevant experience to share.
Start Growing Your Network Early
An entrepreneur's network is one of their most valuable assets. It is in your network that you will find the other individuals and businesses who can help you in your times of need. Your network will also often be a regular source of business for you. Ideally, your network should be a roughly equal mix of people that you can help and people that can help you.
In order to enroll on an MBA course, you will need to already have some work experience and usually already have a bachelor's degree, although some universities might be willing to accept experienced students who don't have another degree or who have another form of qualification. You might not have begun to seriously think about building your business network yet, but it's never too late to start.
Join Extracurricular Clubs
Studying for an MBA is an excellent way of opening new doors for your career and enabling you to expand your horizons. However, in order to get the most out of your studies, you should enroll in extracurricular courses. If you will be attending a university campus, find out what extracurricular activities and courses are available. If you will be studying online, look for any local clubs and activities that will give you the opportunity to broaden your network and apply the lessons you learn.
Not only are these clubs a great way of expanding your network and applying what you learn to the real world, they will also look fantastic on your resume. Remember, you will be competing against other MBA graduates for most of the positions you apply to. Anything you can do to make your resume stand out from the rest will give you a huge advantage when applying for jobs.
Ensure You Remain Organized
Some people who have amazing business sense and who make excellent leaders in the workplace struggle to keep themselves organized. Learning to remain organized will be an important skill if you want to be the most effective manager you can possibly be. Not only will organization make you more effective in the workplace, it will be a vital skill if you are going to excel in your studies.
Studying any degree is going to be a challenge, and the MBA is no exception. If you want to give yourself the best possible chance of success in your studies, you will need to devise your own methods for keeping your learning materials organized and your studies on schedule. If you have never used a study schedule before, we highly recommend that you make yourself one to use.
Studying for an MBA could be the first step towards a new and exciting future for your professional life. Whether you hope to one day start your own business, or you wish to adopt a leadership position in an existing organization, the MBA will not only arm you with the knowledge you need, it will also demonstrate to others that you are capable.
This is an article provided by our partners network. It might not necessarily reflect the views or opinions of our editorial team and management.
Contributed content

Founder Dinis Guarda
IntelligentHQ Your New Business Network.
IntelligentHQ is a Business network and an expert source for finance, capital markets and intelligence for thousands of global business professionals, startups, and companies.
We exist at the point of intersection between technology, social media, finance and innovation.
IntelligentHQ leverages innovation and scale of social digital technology, analytics, news and distribution to create an unparalleled, full digital medium and social business network spectrum.
IntelligentHQ is working hard, to become a trusted, and indispensable source of business news and analytics, within financial services and its associated supply chains and ecosystems.