People want to download music from youtube for a variety of reasons. They may want it stored in case the original video is removed, they might not have internet access at the moment and need a song immediately, or they're simply looking for an alternative to buying CDs. No matter the reason, YouTube does not make it easy to do so. This is because downloading probably violates copyright laws. It has been estimated that nearly 20% of all music downloads are illegally obtained from YouTube (which is why there's now a subscription service for those who want an ad-free experience).
YouTube has been around for a long time, and it's safe to say that it isn't going anywhere any time soon. The site is a great resource for music lovers, as it allows users to listen to their favorite songs for free. But what if you want to download those songs for offline playback? Good news: it's really easy.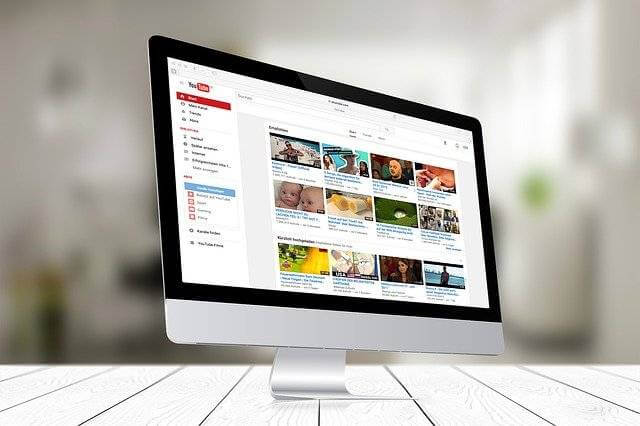 What is a downloader?
There are many tools online that allow us to download video and audio files from YouTube. These are usually called "downloaders" or "YouTube downloaders". Youtube downloaders allow you to download a copy of a YouTube video onto your hard drive. They also allow you to convert it into other formats, if necessary. The process is really simple, you have to click this link and follow the instructions from there. It will take you to a completely free website that allows you to convert and download content from websites like YouTube, Vimeo, or any other website.
What can I use a downloader for?
You probably have all the music you want on your computer already. However, there are times when you might not have internet access or maybe you just don't want to stream music. It's not uncommon for users to have large audio files, so being able to download them makes sense.
Some videos are available in audio-only format. This means you can't see the video, but you can listen to it or use it as a ringtone. Using an audio extractor allows you to easily grab that file. It would be tedious to do that manually, as you would need to download the entire video and then extract it using your computer's media player.
How do I download videos from YouTube?
There are a few things you need to know before we get started. First of all, there is no universal tool for downloading online video and audio content. This means that each website might require a different program or protocol. The good news though, is that if the site has a download button (like on YouTube), it's usually really easy to use.
All you need to do is copy the URL of the video you want to download and paste it on the website. Once you've done that, just hit the download button and wait for the process to finish. The website will automatically convert the file into a format that is compatible with your computer.
Some sites like YouTube allow you to download videos in different qualities. This means you can choose if you want the video to be saved as high, medium, or low quality. You can also adjust this setting according to your needs and how much space the file will occupy on your computer.
Is downloading illegal?
This is a tricky question, as downloading copyrighted material without permission is illegal in most cases. However, there are some exceptions to this rule.  For example, if you're downloading a video for personal use and you don't plan on sharing it with anyone else, then you're probably okay. There are also a lot of videos that are available for download on YouTube. This means that you could technically say that the website allows people to do it.
The other thing is that there are a lot of free video and audio downloading sites online that don't require users to sign up or provide any personal info whatsoever. This makes it almost impossible to track them down, so they can be used safely.
Bottom line: downloading videos and audio content from the internet is not illegal if you're doing it for personal use. Just be careful with the sites you use, as some of them might be unsafe.
Downloading videos from the internet is not illegal, but it can be tricky to find a safe site. If you're downloading content for personal use and don't plan on sharing it with anyone else, then chances are pretty good that you won't get in any trouble. The other thing is that there are many free video download sites online which do not require users to sign up or provide any personal info whatsoever. It's always best to take precautions when using these types of websites by being careful about what type of information they collect about their users and how secure your connection is while accessing them.
Another thing to keep in mind is that some of these sites have free downloads for legal audio and video content. If you want to use these videos without any risk, then it's best to download them directly from the site where they are hosted (like YouTube). It's always better to be safe than sorry when it comes to your privacy.

Founder Dinis Guarda
IntelligentHQ Your New Business Network.
IntelligentHQ is a Business network and an expert source for finance, capital markets and intelligence for thousands of global business professionals, startups, and companies.
We exist at the point of intersection between technology, social media, finance and innovation.
IntelligentHQ leverages innovation and scale of social digital technology, analytics, news and distribution to create an unparalleled, full digital medium and social business network spectrum.
IntelligentHQ is working hard, to become a trusted, and indispensable source of business news and analytics, within financial services and its associated supply chains and ecosystems.