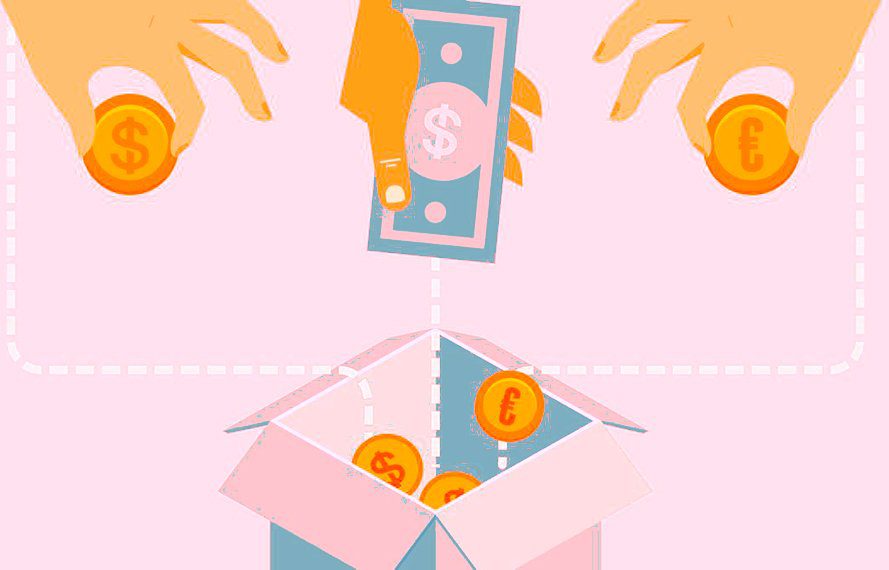 Want to know how to raise real money through crowdfunding to get a project underway? Many could learn from the way in which Self Journal has gone about this.
Self Journal is a powerful yet simple daily planner to help you structure your day, enjoy life, and reach your goals quicker than you thought possible. Self Journal managed to make $15,000 in just 28 hours on Kickstarter, and it has now raised more than $100,000. According to Nat Eliason of Sumo Me this was not achieved by simply putting up a campaign on Kickstarter and hoping it would achieve the desired goal. Rather:
"They didn't just launch and hope for the best. They collected 3,235 emails of people who would be interested in their product and they did it all in under 3 months."
What is Self Journal?
Self Journal is a daily planner, a system that allows people to be able to reliably hit all of their goals. The people that developed it found that other people wanted to start using the system as well, so when they realised that there was interest they decided to create a product from it and try and raise funding on Kickstarter. The product is a 13 week system that allows its users to track and achieve both small and large goals. It includes habit tracking, happiness tracking, weekly wins, areas to put new ideas, gaining an understanding of where you are now, and also the goal that is in mind.
Self Journal Crowdfunding Campaign
Key to launching on Kickstarter in the minds of those starting Self Journal was having an email list in place to communicate with once the information was placed on Kickstarter. This was considered important because the first 48 hours on Kickstarter are critical to getting attention on this platform. When Kickstarter sees that people like your project then you are more likely to get featured in the popular projects section and sometimes even on the first page. The first step that the company took in going about this was creating a landing page. The landing page pointed out what the project was, when the launch date would be on Kickstarter, and asked people for their email addresses if they were interested. This led to 350 signups.
A second step taken was using an email signature technique. The founders set up an email signature with a tagline and a link, to get people to click and check out the landing page. This was an easy way to attract attention, since one of the founders was sending 50 to 75 emails per day, and all of those people would see the link without having to put any extra effort in. In addition to this the founders also created a list of 150 subscribers that would have a definite interest in what they were doing. Each of the two founders collated a list of people that were interested in what they were doing and that they knew would share their content if they asked them to, or if it was sufficiently compelling.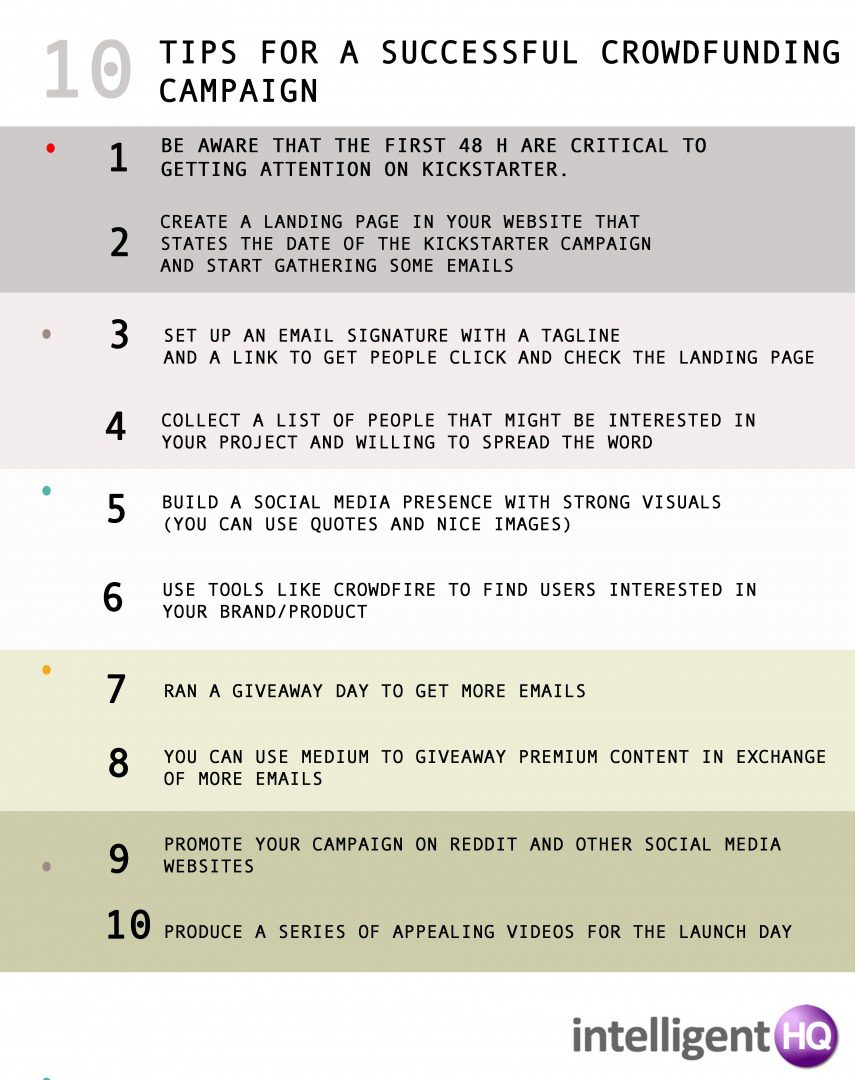 Following this they started to build up a social media presence. They did this by developing content that was highly shareable. They created some quotes and placed these on interesting background images, which is fairly easy to do by finding a design from canva.com and using a royalty free stock photo on unsplash.com. By using the tool Crowdfire they found that it was possible to identify those that would be interested in their brand. This strategy gained them almost 800 followers. Additionally they ran a give way for related products which secured them a further 1,755 emails. They selected products that they thought would be useful and would be relevant to their own product. They promoted the give way heavily to achieve this. They also used the Medium.com hack of giving people a premium piece of content in exchange for their email address. This also furnished them with a number of email addresses (more than 500). They promoted in several places including on forums, on Reddit and on Facebook.
Finally for launch they followed the suggestion of Jeff Walker's Product Launch Formula, and developed a three video launch sequence, with each video of a 6-7 minute duration. This provided extra value to those already interested in their product. By taking all of the steps mentioned this is how the company managed to gain the support that they needed, and a 500% funding goal achieved with a few weeks left to run.
If you would like to learn more about Self Journal, look at the following video,that tells their story: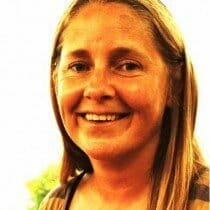 Paula Newton is a business writer, editor and management consultant with extensive experience writing and consulting for both start-ups and long established companies. She has ten years management and leadership experience gained at BSkyB in London and Viva Travel Guides in Quito, Ecuador, giving her a depth of insight into innovation in international business. With an MBA from the University of Hull and many years of experience running her own business consultancy, Paula's background allows her to connect with a diverse range of clients, including cutting edge technology and web-based start-ups but also multinationals in need of assistance. Paula has played a defining role in shaping organizational strategy for a wide range of different organizations, including for-profit, NGOs and charities. Paula has also served on the Board of Directors for the South American Explorers Club in Quito, Ecuador.