How Non-Profits Are Revolutionizing Social Media Marketing
Everyone remembers the Ice Bucket Challenge of 2014. However, few people realize that after those millions of buckets of frigid water were upended, the ALS Association (a non-profit group devoted to researching the neuro-degenerative disease and aiding current sufferers) walked away with more than $220 million in excess donations. With the money, the organization was able to provide more funding to scientists searching for viable treatments and cures, but much more important than the extra income, the ALS Association has benefited from unprecedented exposure of a previously unfamiliar disease.
The ALS Association isn't alone in its ability to harness the power of social media to benefit society. In fact, many non-profits excel at their abilities to craft moving and engaging social media marking campaigns. Whether you run a charitable organization or a profitable enterprise, you can benefit from learning more about how brilliant social media marketing can garner support for any cause.
Essentials
Non-profit organizations can't afford to be wasteful, and that means they make the most out of every free (or cheap) marketing opportunity they can get their hands on — and that includes social media. It doesn't take much practice or research to transform a devoted project manager into a social media guru. Plus, because all popular social media sites are free to sign up and use, non-profits have an inexpensive way to directly access their target audience. Any company can take advantage of the cost-cutting benefits of social media.
However, more critically, most non-profit organizations know how to spread these free services to their limits. The best social media marketing places URLs to relevant profiles in each and every piece of content. That means every website page, every email newsletter, every guest blog, and even every alternate social media site includes links.
For an excellent example, consider the Nature Conservancy, which boasts:
Seven different social media profiles on Facebook, Twitter, WeChat, Google+, Flickr, LinkedIn, and Instagram
Well-placed links on the organization's homepage
Large buttons to share blogs and other content on social media sites or email
Strategic subscription buttons for additional information via email
Engagement
The biggest advantage social media has over more traditional forms of advertising is unquestionably engagement. Unlike television and print ads, social media allows two-way conversation, so audiences can speak directly to companies, and vice versa. While a handful of for-profit brands are particularly clever at interacting with their fans over social media — Taco Bell springs to mind — most non-profits are even more adept. The ALS Ice Bucket Challenge is perhaps the biggest and best example of this, but other non-profits have been able to inspire engagement in impressive ways, as well.
Nearly every non-profit encourages its followers to share their stories, but Big Brothers Big Sisters took storytelling to a higher level with their YouTube-hosted Web series "Start Something." Featuring real mentors and mentees, the two- to three-minute videos are funny, tragic, and heartwarming all in one. Plus, they are easily digested and shared, which are the hallmarks of superior social media content.
Empathy
Unlike for-profit companies that may boast exciting and fun products or services, the causes that non-profits support generally aren't electrifying — in fact, more often than not, they are just the opposite. However, studies have shown that any emotional response is beneficial to an online marketing campaign, and most non-profits' moving and maddening causes are excellent fodder for social media.
Water is Life took a concept that most Internet users jovially identify with — first world problems — and used it to spread sympathy for the less fortunate around the world. With videos of underprivileged children and adults around the world, the organization nearly shamed their audience with their naiveté and encouraged viewers to contribute to end a real global problem — lack of clean, fresh water — which most people eagerly did.
Alternatively, Best Friends Animal society was able to use empathy in a more entertaining manner. With their smartphone app My Dog ID, the non-profit matched potential owners with pets with facial recognition software: An interested pet owner took a selfie, and the app found a pet with similar features. Then, users could share their matches on social media. Thus, the organization could engage their audience while inviting identification with its animals in need.
Non-profits aren't the only group to stand out with their social media marketing campaigns. In fact, any organization, large or small, that commits itself to standing out on the Web can achieve some amount of renown. By following in the paths of non-profits, you can make your company social media famous — hopefully without dumping a bucketful of ice water over your head.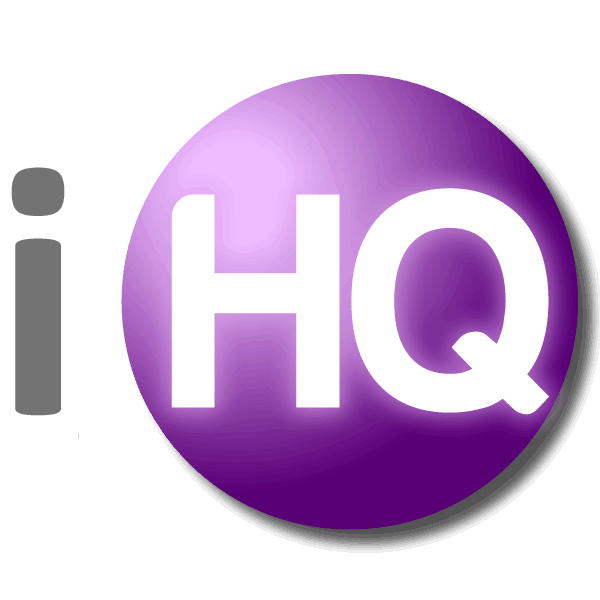 IntelligentHQ Your New Business Network.
IntelligentHQ is a Business network and an expert source for finance, capital markets and intelligence for thousands of global business professionals, startups, and companies.
We exist at the point of intersection between technology, social media, finance and innovation.
IntelligentHQ leverages innovation and scale of social digital technology, analytics, news and distribution to create an unparalleled, full digital medium and social business network spectrum.
IntelligentHQ is working hard, to become a trusted, and indispensable source of business news and analytics, within financial services and its associated supply chains and ecosystems.