How GRID Finance Is Transforming Finance And Banking In Ireland
GRID Finance is an organisation based in Ireland which has developed financial services with a view to changing banking both in its home country and globally. The aim is to create financial products that are genuinely able to help support individuals, businesses and communities. GRID Finance has created an online community that finances itself through online financial products. It has refined the idea of a traditional community bank and has put this concept online. Its first product is a financing platform that offers peer to peer financing. This allows people to be able to choose how to help others with their money. As Derek F. Butler the CEO of GRID Finance puts it:
"The GRID is all about connecting those who have money with those that need it. The platform enables people within communities to support each other safely and securely online.
On GRID Finance businesses are able to access up to €75,000. They can apply online and they will receive a decision within 48 hours. Meanwhile lenders are able to lend as little as €5. They can earn a monthly return on what they lend. This helps lenders to be able to support local businesses. One of the really great things about GRID Finance is that borrowers are able to get access to credit in a cheaper and faster manner than through using traditional financial institutions. At the same time those that lend through the platform have the chance to earn more interest than the banks are likely to pay them for their money.
As a lender there are a variety of different kinds of projects to finance. On the platform at the time of writing was Fresh Start Foods, as just one example. This offers an opportunity to finance the opening of a modern, cool juice bar in Clontarf, in Dublin. The organisation plans to use the juice bar to serve juice, but also to offer other healthy snacks and to showcase its other products. The company was set up between two brothers who want to bring healthier eating to the Irish diet. Funds sought were €10,500, and the organisation was offering an interest rate on average of 6.68%. Staying on the food theme, KC Peaches is another organisation that was raising money on the platform at the time of writing. This company is a natural whole foods specialist in Dublin. Already doing business and with three different city centre locations the business turned to the GRID platform to try to find financing to be able to increase and update its ovens. In this case the organisation was looking for €55,000, and the average interest rate offered was 7.70%. Projects that have raised money in the past include The Art of Coffee which sought funds to refit its store, Happythreads which wanted money to invest in an embroidery machine, and Harbour View Business Centre which wanted to finance its lighting and heating project, among many others.
Getting started to lend to these types of projects is made easy by GRID Finance. It is possible to use Facebook or Twitter to set up an account quickly, or lenders may also use their email. Funds can be transferred easily into the lender's account through use of a credit card, debit card or bank transfer. Then the lender needs to review the available projects and interest rates to see which ones appeal. Many lenders will be likely to opt for a basic account which offers free subscription and the opportunity to lend to up to five businesses per month. However, there is also an account type set up for institutional lenders to be able to fund businesses too.
GRID Finance is currently unregulated. This is because it does not fall under the Central Bank of Ireland's remit. It is believed that there will be regulation of peer to peer financing soon. However, GRID Finance takes security of money very seriously. As such it has taken on board "client asset rules". What this means is that funds are held by AIB in a segregated bank account. Importantly funds from clients are never mixed up with the funds of GRID Finance, and the platform promises to never use the funds of clients to deal with its own financial obligations. This should mean that lenders can feel secure lending through the platform.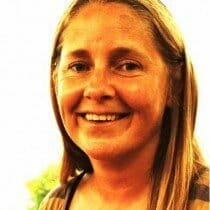 Paula Newton is a business writer, editor and management consultant with extensive experience writing and consulting for both start-ups and long established companies. She has ten years management and leadership experience gained at BSkyB in London and Viva Travel Guides in Quito, Ecuador, giving her a depth of insight into innovation in international business. With an MBA from the University of Hull and many years of experience running her own business consultancy, Paula's background allows her to connect with a diverse range of clients, including cutting edge technology and web-based start-ups but also multinationals in need of assistance. Paula has played a defining role in shaping organizational strategy for a wide range of different organizations, including for-profit, NGOs and charities. Paula has also served on the Board of Directors for the South American Explorers Club in Quito, Ecuador.