Facebook is probably feeling slightly sheepish, about missing out on Tumblr to Yahoo!  It might have been the perfect marriage. The Social Network is still way out in front as the most important network for two-thirds of small- and medium-sized businesses in the business-to-consumer category, according to a recent survey from Social Media Examiner. Facebook tied with LinkedIn as the most important for business-to-business marketers. The survey found 89% of SMBs said increased exposure is a benefit of social media, followed by 75% that said it leads to increased Web traffic.
Most of the small businesses, saw Facebook as vital to reaching Consumers. Its an interesting view, because if you wanted to reach consumers quickly, you could invest in a good wordpress platform, customize it to your niche, develop an engaging content strategy, and syndicate to more than one social media outlets.  Facebook themselves will be concerned with the never-ending fight to stay relevant, especially after Yahoo's recent Tumblr acquisition. There were of course rumours  circulating that Facebook too was eyeing the blogging platform. We perhaps will never know if they were prepared to stump up a billion dollars, but there were plans in the works to occupy the blogging angle.
Earlier in March, Facebook had recruited the team from Storylane, a blogging platform. The service has been described by its founders as "the home for personal thoughts and stories that go deeper than a quick Facebook or Twitter update."  This move could suggest that strategically, they were already looking at Tumblir from the blogging perspective and were looking to beef up their notes feature, something I have never used.
The Notes feature could be revived and turned into a meaningful rival to Yahoo's newly acquired Tumblr service, writes Josh Constine from Techcrunch. Presently Notes is something of an afterthought and hardly relevant, but with the proper branding and promotion, the feature could give Facebook access to a swath of user-generated content it's missing out on. "Too bad it didn't do this a few months ago before Tumblr became such a media darling," Constine notes:
"When it comes down to it, Facebook is more limiting but consistent and easy for the masses. Tumblr gives you more freedom and control. Facebook's brevity is sufficient for some, but others crave a more customizable presence on the web that's separate from reports about their day-to-day life. If Facebook wants to house our whole digital lives, it may need to get serious about blogging. It'd be a big undertaking for the social network that could take a while to come to fruition. But better Notes could fill it with high-quality content, pull in ad views, and box out competitors trying to pick away at the Facebook empire".
You can already broadcast to an audience in Facebook, what they are missing is the abilty to share meaningful content, I can see why they would have been looking at Tumblr. The thing is, even though they may match Yahoo step for step in mobile strategy and eventually catch in the blogging space. Will they arrive late to the party? While all of this has been taking place Google+ has undergone a significant change, that makes it a far better place for Businesses to do their blogging. Google has spent a lot of time  to refurbish Google+ with many more advanced features and experiences. Many changes were also introduced to the platform that includes state-of-the-art photo editing, managing tools and more. The motive for Google?  Snatch the attention of more users to Google+ from Facebook, Twitter and Pinterest.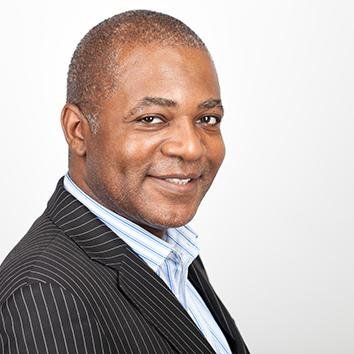 Hayden Richards is Contributor of IntelligentHQ. He specialises in finance, trading, investment, and technology, with expertise in both buy-side, sell-side. Contributing and advising various global corporations, Hayden is a thought leader, researching on global regulatory subjects, digital, social media strategies and new trends for Businesses, Capital Markets and Financial Services.
Aside from the articles, interviews and content he writes for IntelligentHQ, Hayden is also a content curator for capital markets, analytic platforms and business industry emerging trends. An avid new media explorer Hayden is driven by a passion for business development, innovation, social business, Tech Trading, payments and eCommerce. A native Trinidadian, Hayden is also a veteran, having served with the Royal Air Force Reserves for the past 10 years.
Follow Hayden on Twitter @HaydenARichards, linkedin.com/haydenhrichards and http://www.scoop.it/u/hayden-richards