Many people believe that the fact that we have moved to a digital world means that more people will be able to enter the formal financial system. According to Konstantin Peric (2015) writing for the World Economic Forum, one such proponent of this idea is Bill Gates. Gates believes that by 2030 two billion people will join the formal financial system. He is also extremely confident about this, despite the fact that there are still very many very poor places in the world. Understanding this opinion and how to spread the digital money effect worldwide is of increasing importance.
One of the drivers of this inclusion in the formal financial system is likely to be mobile. Studies show that an approximate 90 per cent of the world's poorest people do have a mobile signal. This provides them with access that they may not have had in the past to mobile money and digital banking. The other benefit of mobile technologies and finance is that it is reported that transaction costs may be considerably lower, up to 90 per cent lower using digital payment technologies such as mobile phones. This provides real options and alternatives for billions of the world's very poor people. Through use of such services, barriers such as risks and high expenses to banks are largely eliminated.
Digital payments systems are already working very well in some countries around the world. Countries that are doing particularly well in this regard are Kenya and India, among others. It is argued that all of us have a role to play in helping countries to make sure that each person has a chance to access the financial system, and to spend, save and share funds through digital means.
It is explained that at the Bill & Melinda Gates Foundation there is work underway to achieve this. The organisation is working with a variety of partners in different areas. These include government, banking players, non profits and also the private sector. By working with these partners it becomes possible to facilitate digital financial services for all, and also to make these appealing to everyone. It is believed that a critical component of this is making sure that the platform used is an open technology one with features that can be shared. This will reportedly allow the following:
"For digital financial tools to flourish, users have to be able to perform transactions with anyone, regardless of carrier, brand or bank."
It is argued as a result that interoperability is essential to make sure that usage is possible across the globe, to be able to include people in the financial system.
This is a major challenge, but inspiration has been achieved by assessing the work of the Reserve Bank of India. This bank has provided licenses to 11 so-called "Payment Banks" across India. This has been important for including people in the financial system. The Payment Banks offer the possibility for high volume and low margin transactions.
These are the transactions of those in poverty, which provides the opportunity to bring these people into the system. The second is that non-bank infrastructure can be leveraged to offer banking transactions that are simple for customers. In doing this it is possible to steer clear of issues like liquidity and credit. The approach is hailed as having been successful in bringing the poor of India into the formal financial system.
It is hoped that bright minds will get involved in this innovation so poor people really do get a chance to access formal financial services. It is believed that considerable innovation will be needed, as will excellence in leadership. However, the rewards for those that get involved are considered to be great. From a perspective of the number of customers, there are opportunities to bring literally billions into the system to perform transactions. In addition to this, offering the chance for more transaction affords each country to build an economy that has the potential for growth and stability.
An additional bonus of bringing people into the formal financial system is that people that are currently not included will have a greater chance of a more stable life, and fewer threats and uncertainties. Allowing these people to be able to save is particularly beneficial. Great minds should jump on board.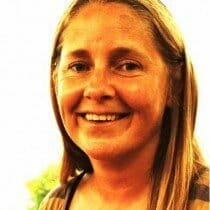 Paula Newton is a business writer, editor and management consultant with extensive experience writing and consulting for both start-ups and long established companies. She has ten years management and leadership experience gained at BSkyB in London and Viva Travel Guides in Quito, Ecuador, giving her a depth of insight into innovation in international business. With an MBA from the University of Hull and many years of experience running her own business consultancy, Paula's background allows her to connect with a diverse range of clients, including cutting edge technology and web-based start-ups but also multinationals in need of assistance. Paula has played a defining role in shaping organizational strategy for a wide range of different organizations, including for-profit, NGOs and charities. Paula has also served on the Board of Directors for the South American Explorers Club in Quito, Ecuador.