In this section, we look at the current situation of research, development and adoption of blockchain and AI applications by selected governments in Africa, to see how they are measuring up to the rest of the emerging markets ecosystem. We examine Kenya and Rwanda in this section.
Kenya
In terms of adoption of mobile technology and its utilization in financial inclusion, Kenya can be described as an African success story. One minister in the Kenyan government is intent on building on the success of its mobile technology projects by using the blockchain in solving key issues confronting it. Joseph Mucheru, who serves as the Minister for Information and Communication Technology, is driving the Kenyan government's initiatives at adoption of AI and the blockchain in government functions.
Government support for AI and the blockchain in terms of official policy enactments cannot be deemed to be as robust as is seen in India and China. However, there has been some positive input by the Kenyan government to turn things around in this regard. In January 2018, the government launched an 11-man task force to develop an encompassing strategy that will promote research, development and adoption of emerging technologies such as the blockchain and AI. One of the terms of reference of the Distributed Ledgers and Artificial Intelligence (DLAI) task force is to consider proposals on how AI and blockchain-based applications can improve public sector efficiency and service delivery. The task force is also to suggest ways that the government can provide an enabling environment for research and development in these areas.
In a move which is aimed at driving manpower development in AI and blockchain technology, the Kenyan government intends to build a technology city to be known as Konza City, as part of its Vision 2030 development plan (Olewe, 2018). When completed, Konza City will serve as the nation's "Silicon Savannah"; patterned after Silicon Valley to serve to attract innovative companies that will drive the research and development of applications that are based on AI and the blockchain as well as promote talent development.
Kenya's government has also started to experiment with these technologies in various sectors. One of such areas where the government is experimenting with the blockchain is in land registry, where Kenya has had a long-standing problem of land-grabbing. This fraudulent act, which usually involves alteration of official land ownership records, is widespread across the country. By using the blockchain to create an immutable record of land ownership, ICT Minister Joseph Mucheru hopes that the problem will be reduced to the barest minimum.
Kenya is also experimenting with the use of the blockchain in the following areas:
Health: A blockchain-based platform that will connect all of Kenya's 98 public hospitals is being deployed to enable critical patient data. It will also enable sharing of treatment data between healthcare personnel in the towns to rural settings which are medical resource-deprived. A treatment scrutiny system will also be put in place to reduce incidents of wrong diagnosis.
Motor Vehicle Registration: Kenya's National Transport and Safety Authority (NTSA) is implementing a blockchain-driven electronic motor vehicle identification system which will easily identify stolen vehicles or vehicles that are not roadworthy, operating on Kenyan roads. The blockchain platform that will power this will also have interconnectivity with the law enforcement agencies as well as the revenue authority, immediately identifying a vehicle's status (Ochieng, 2017).
Security: In Nairobi and Mombasa, two of Kenya's biggest cities, facial recognition technology will be deployed to enable the Kenyan Police pick out criminals and wanted persons from CCTV images.
However, the optimism of Mucheru, who has a tech background having worked with Google, is not shared by many within government circles as expected. Kenya is still in many ways, a very traditional society where adoption of new technology tends to take time. There is presently opposition to the use of facial recognition technology, with concerns being cited that this technology could be used for identity theft if it got into the wrong hands. Furthermore, the Central Bank head has voiced his opposition to the use of blockchain technology in financial transactions.
Most jobs in the country are still done with 100% human input. There is a widespread fear that AI applications such as robots and automated machines, could lead to loss of jobs in many sectors. The lack of adequate information about AI and the blockchain is a factor that must be overcome for these technologies to thrive in the country.
Rwanda
The Rwandan government is building on the gains it has achieved post-genocide by making great strides in the adoption and integration of AI, blockchain, robotics and the Internet of Things in its functions. Why is the Rwandan government so bullish about AI and the blockchain?
Rwanda has had its fair share of problems and has emerged from one of the most horrific of conflicts. The government recognizes how minerals obtained in conflict areas can perpetrate the conflicts and atrocities that follow. That is why one of the blockchain-driven initiatives of the Rwandan government is to track minerals from the mining process all the way to the market, ensuring that conflict minerals stay away from the market. Circulor, a UK-based startup, is partnering with the government to develop a traceability program for minerals which will be based wholly on blockchain technology. The mineral targeted by this initiative is Tantalum, which is at the centre of the conflict that is currently raging in the neighbouring country of Democratic Republic of Congo (DRC). Circulor is to produce a platform that will run on the blockchain, and which will be used to create an immutable and transparent record of the entire Tantalum supply chain, ensuring that only the ore which has been sourced ethically will find its way into the market. A side benefit is that processes involved in the supply chain of Tantalum will be made a lot faster than existing systems can provide.
Rwanda is also implementing AI and the blockchain in the following areas:
Land registration, which is a collaborative effort being put together with Microsoft and a Swiss cyber-security firm. This initiative will leverage on the WiseKey set of tools and Microsoft Azure's platform, providing not just an immutable record of land registration but also provide asset validation and ID verification (WISeKey | The First Vertical Foundational Cybersecurity Platform, 2018).
Delivery of blood and blood products in hard-to-reach rural areas using drones. This AI-driven initiative has been credited with saving hundreds of lives and cutting waiting times for complex obstetric deliveries. Rwanda is the first country in Africa to deploy this technology.
Rwanda is also investing in manpower development, and the country has launched a Masters' Degree program that will exclusively train young professionals in the area of Machine Learning.
Conclusion
The needs of emerging economies are divergent from those of developed economies. Some of the infrastructure and societal architecture which have made it easier for developed economies to adopt AI and blockchain-based applications in government functions are in short supply in many emerging markets. These and other factors such as funding and societal traditions have led to a situation where adoption of AI and the blockchain has generally been slower. Policy support has also been less robust than in Western economies.
The knotty question is whether AI and the blockchain will widen the developmental gaps that currently exist between Western economies and emerging ones. Funding has proven to be a big issue when it comes to government adoption of these technologies. While some countries such as China and India are committing large amounts of resources to AI/blockchain research and development, many other emerging economies are too cash-strapped to commit any significant funds to the development of blockchain technology and AI-based applications.
There is no doubt that these technologies can help many emerging economies achieve the Sustainable Development Goals, but a lot needs to be done in terms of policy and attitude towards these technologies. It would appear that in some countries, the attitude of policy makers is dictating the approach of the respective governments to these technologies. There may therefore have to be a coordinated effort at ensuring that policy makers are all on the same page. This will also help to communally address the potential challenges that AI will bring.
References
WISeKey | The First Vertical Foundational Cybersecurity Platform. (2018). WISeKey and Microsoft collaborate to support Rwandan Government make secure transactions using Blockchain Technology – WISeKey | The First Vertical Foundational Cybersecurity Platform. [online] Available at: https://www.wisekey.com/press/wisekey-and-microsoft-collaborate-to-support-rwandan-government-make-secure-transactions-using-blockchain-technology/ [Accessed 4 Nov. 2018].
Kumar, S. (2018). Financial inclusion can leapfrog with blockchain technology. [online] YourStory.com. Available at: https://yourstory.com/2018/01/financial-inclusion-leapfrog-blockchain-technology/ [Accessed 4 Nov. 2018].
Peyton, A. (2018). Mauritius looks to blockchain for financial inclusion boost. [online] Banking Tech. Available at: https://www.bankingtech.com/2017/10/mauritius-looks-to-blockchain-for-financial-inclusion-boost/ [Accessed 4 Nov. 2018].
Bhattacharya, A. (2018). India hopes to become an AI powerhouse by copying China's model. [online] Quartz India. Available at: https://qz.com/india/1198182/modi-government-pushes-for-artificial-intelligence-like-china-but-is-india-ready-for-it/ [Accessed 4 Nov. 2018].
Leung, R. (2018). Can Artificial Intelligence Propel Emerging Markets?. [online] emerge85. Available at: [Accessed 4 Nov. 2018].
AllAfrica.com. (2018). Mauritius: World Artificial Intelligence Show and World Blockchain Summit 2018. [online] Available at: [Accessed 4 Nov. 2018].
Bhunia, P. (2018). Indian Government reveals initiatives in AI, cyber-physical systems and 5G technologies. [online] Opengovasia.com. Available at: https://www.opengovasia.com/indian-government-reveals-initiatives-in-ai-cyber-physical-systems-and-5g-technologies/ [Accessed 4 Nov. 2018].
Das, S. (2018). Indian States Go Big Data on Blockchain for Land Registry, Pensions. [online] CCN. Available at: [Accessed 4 Nov. 2018].
Das, S. (2018). Indian State Government Launches Country's First 'Blockchain District'. [online] CCN. Available at: [Accessed 4 Nov. 2018].
Olewe, D. (2018). Why Kenya hopes blockchain can end land grabbing. [online] BBC News. Available at: https://www.bbc.com/news/world-africa-43640885 [Accessed 4 Nov. 2018].
Caspi, R. (2018). India's Prime Minister Believes Blockchain & A.I. Will Be Huge for Agri-Tech. [online] radarZero. Available at: [Accessed 4 Nov. 2018].
Ochieng, J. (2018). Blockchain roots deepen in Kenya. [online] Business Daily. Available at: [Accessed 4 Nov. 2018].
Esteves, R. (2018). Rwanda Announces Blockchain Platform to Eradicate Conflict Resources From Supply Chain. [online] NewsBTC. Available at: https://www.newsbtc.com/2018/10/17/rwanda-to-use-blockchain-to-eradicate-conflict-resources-from-supply-chain/ [Accessed 4 Nov. 2018].
How Can Emerging Economies Benefit From Blockchain Plus AI ? A Case Study part 1
How Can Emerging Economies Benefit From Blockchain Plus AI ? A Case Study part 2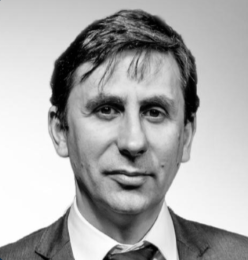 Dinis Guarda is an author, academic, influencer, serial entrepreneur, and leader in 4IR, AI, Fintech, digital transformation, and Blockchain. Dinis has created various companies such as Ztudium tech platform; founder of global digital platform directory openbusinesscouncil.org; digital transformation platform to empower, guide and index cities citiesabc.com and fashion technology platform fashionabc.org. He is also the publisher of intelligenthq.com, hedgethink.com and tradersdna.com. He has been working with the likes of UN / UNITAR, UNESCO, European Space Agency, Davos WEF, Philips, Saxo Bank, Mastercard, Barclays, and governments all over the world.
With over two decades of experience in international business, C-level positions, and digital transformation, Dinis has worked with new tech, cryptocurrencies, driven ICOs, regulation, compliance, and legal international processes, and has created a bank, and been involved in the inception of some of the top 100 digital currencies.
He creates and helps build ventures focused on global growth, 360 digital strategies, sustainable innovation, Blockchain, Fintech, AI and new emerging business models such as ICOs / tokenomics.
Dinis is the founder/CEO of ztudium that manages blocksdna / lifesdna. These products and platforms offer multiple AI P2P, fintech, blockchain, search engine and PaaS solutions in consumer wellness healthcare and life style with a global team of experts and universities.
He is the founder of coinsdna a new swiss regulated, Swiss based, institutional grade token and cryptocurrencies blockchain exchange. He is founder of DragonBloc a blockchain, AI, Fintech fund and co-founder of Freedomee project.
Dinis is the author of various books. He has published different books such "4IR AI Blockchain Fintech IoT Reinventing a Nation", "How Businesses and Governments can Prosper with Fintech, Blockchain and AI?", also the bigger case study and book (400 pages) "Blockchain, AI and Crypto Economics – The Next Tsunami?" last the "Tokenomics and ICOs – How to be good at the new digital world of finance / Crypto" was launched in 2018.
Some of the companies Dinis created or has been involved have reached over 1 USD billions in valuation. Dinis has advised and was responsible for some top financial organisations, 100 cryptocurrencies worldwide and Fortune 500 companies.
Dinis is involved as a strategist, board member and advisor with the payments, lifestyle, blockchain reward community app Glance technologies, for whom he built the blockchain messaging / payment / loyalty software Blockimpact, the seminal Hyperloop Transportations project, Kora, and blockchain cybersecurity Privus.
He is listed in various global fintech, blockchain, AI, social media industry top lists as an influencer in position top 10/20 within 100 rankings: such as Top People In Blockchain | Cointelegraph https://top.cointelegraph.com/ and https://cryptoweekly.co/100/ .
Between 2014 and 2015 he was involved in creating a fabbanking.com a digital bank between Asia and Africa as Chief Commercial Officer and Marketing Officer responsible for all legal, tech and business development. Between 2009 and 2010 he was the founder of one of the world first fintech, social trading platforms tradingfloor.com for Saxo Bank.
He is a shareholder of the fintech social money transfer app Moneymailme and math edutech gamification children's app Gozoa.
He has been a lecturer at Copenhagen Business School, Groupe INSEEC/Monaco University and other leading world universities.