The world's population is aging. While great in terms of health and longevity, this is often presented as a problem in economic terms, with nations worried about how they will support an aging population. Yet the World Economic Forum has recently published a white paper with a new perspective. It is argued that long lives can actually create markets and drive economic growth. Instead of seeing the situation negatively, some organisations have started to look at ways in which the aging population can be a very powerful driver in the market.
A number of major multinationals have already started addressing aging as a strategic driver. Aging has been worked into commercial goals by companies as diverse as the Bank of America, Nestle Skin Health, BMW, Intel and Novartis, among several others. However, attaining commercial goals is not the only aspect of longevity that is important. The report argues that:
"Equally these global businesses have positioned aging as a lever for attracting and retaining top talent, as well as building out frameworks of sustainability and shared value."
An example is Nestlé's work on its Skin Health Investigation, Education and Longevity Development centres across the globe. The focus is to educate and train for healthy skin across a lifetime. Meanwhile JP Morgan Chase set up a research centre to look at retirement and longevity.
Fujitsu has brought its smartphone designed for the elderly into Europe after a very successful roll out in Japan.
All of these areas show how aging is becoming a key market. It is argued however that as private companies make these moves, the public sector needs to develop policies to create further innovation. This may include incentivising "silver innovation" and encouraging employment for those who are older than 65, as just two examples.
Older people are explained to be an important market for many reasons. One is that they have control over a lot of the money. Another is that they are creating new demands for different kinds of products and services than have been considered before. They also require that businesses create greater accessibility for them. They even need a pop culture all of their own, and it is argued that films like Best Exotic Marigold Hotel and The Intern have been specifically focused on this market.
There are some good examples of companies that have seen the opportunities and jumped on them. One is BlackRock. The company is considered to be the biggest manager of retirement assets globally. It has realised the need to change and it is working on aligning its business to the needs of those that are in retirement. The company has helped to develop services that deal with the retirement income gap and help people to live an altogether better retirement. Meanwhile, Cardinal Health has focused on chronic illness that impacts on the older population. The company has honed in on developing tools, technologies, solutions and services that help to deal with this. It also offers services such as "Hospital Quality at Home" which gives people the chance to get the products they would get in the hospital but through stores instead.
Another example is the Bank of America Merrill Lynch which has produced a "highly innovative and comprehensive approach" for aging that is active and healthy. The goal is to help people with their financial planning across the life course. The company has worked on training its financial advisers in longevity so that they can help to better support the clients.
Another innovative banking industry example is that of the ANZ banking group in Australia which has worked to develop a culture in the workplace where age is not considered to be an obstacle. The organisation has actively focused on hiring older people and retaining the skills and experience in the organisation. This is helpful for it commercially too because the workers better represent the customer age profile. The company has developed a focus on valuing experience. While ANZ argues that this is good practice there are of course many organisations that have not taken this step and fail to take advantage of the opportunities that an older workforce might bring.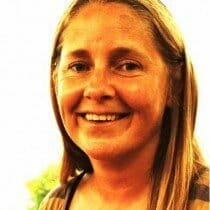 Paula Newton is a business writer, editor and management consultant with extensive experience writing and consulting for both start-ups and long established companies. She has ten years management and leadership experience gained at BSkyB in London and Viva Travel Guides in Quito, Ecuador, giving her a depth of insight into innovation in international business. With an MBA from the University of Hull and many years of experience running her own business consultancy, Paula's background allows her to connect with a diverse range of clients, including cutting edge technology and web-based start-ups but also multinationals in need of assistance. Paula has played a defining role in shaping organizational strategy for a wide range of different organizations, including for-profit, NGOs and charities. Paula has also served on the Board of Directors for the South American Explorers Club in Quito, Ecuador.