New research from the Kauffman Foundation, demonstrates that an open and culturally diverse environment helps promote high-tech entrepreneurship among both immigrants and the second generation. Immigrant-owned start ups, the study shows, are more likely to locate in ethnically diverse metro areas that have high foreign-born populations. That's important for metro areas hoping to attract and retain this fast-growing pool of high-impact founders. The research confirms what we have already suspected, since I would argue that this is not solely an american phenomena. London for example also fits this criteria. London suffers from the awkward question revolving around attracting higher ethnic diversity on a regular basis. This topic always gets sensitive when elections are around the corner, but a great city cant simply be filled with one demographic in this day and age, especially if it want to be a  High-Tech hub of innovation.
Immigrant High-Tech Entrepreneurs by MSA, 2011
The study, "Lessons for U.S. Metro Areas: Characteristics and Clustering of High-Tech Immigrant Entrepreneurs," also reports that regional labor markets with greater percentages of high-tech industries and greater numbers of college graduates and patents – all indicators of innovation – tend to attract other high-tech companies. "Because immigrants are far more likely to start businesses – particularly high-tech companies – than are the native-born, their importance in the U.S. economy is increasing," said Dane Stangler, vice president of Research & Policy at the Kauffman Foundation. "As America seeks to grow more high-tech businesses, this research provides strategies and policy implications for cities and states that want to attract highly skilled immigrant entrepreneurs."
Figure 2. Immigrant High-Tech Entrepreneur Growth by MSA, 2000–2011
Key Takeaways include:
Among the top ten countries from which immigrants in high-tech industrieshave arrived to the United States, there is a significant variation in rate of self-employment and its growth over time. In period 2007–2011, the national rate of self-employment in high-tech industries is 6.2 percent. The rate is around 2 percent to 3 percent for immigrants from Vietnam, Mexico, and Philippines, and 9 percent to10 percent for immigrants from England, Iran, and Canada.
Since the beginning of the new century, the total number of the self- employed labor force in high-tech industries experienced significant growth in immigrants from Columbia, China, India, Korea, and Vietnam, but stagnant growth for countries like Iran, England, Mexico, Germany, and Cuba.
Compared to their U.S.-born counterparts, who are more evenly distributed across all the high-tech sectors, immigrant owned high-tech businesses are more concentrated in a limited number of industries, such as semiconductor, other electronic component, magnetic, and optical media, communications, audio/video equipment, and computer science- related sectors.
Spatially, immigrant high-tech entrepreneurs are concentrated in a smaller number of metropolitan areas, with 80 percent of them concentrated in the largest twenty-five metropolitan areas, in contrast to 57 percent of their U.S.-born counterparts.
Metropolitan hubs that also want to function as Hi-tech centers, must do all they can to attract higher ethnic diversity and a larger share of the foreign-born population since these are crucial factors in attracting or fostering immigrant high- tech entrepreneurship on the metropolitan level.  This thinking is a political hot potato, often manipulated by politicians for appeasement. But the fact are the facts. Findings from the study also suggest that a historic base of high-tech industries and innovation capacity in terms of college graduates and patents is conducive to innovation and high-tech entrepreneurship.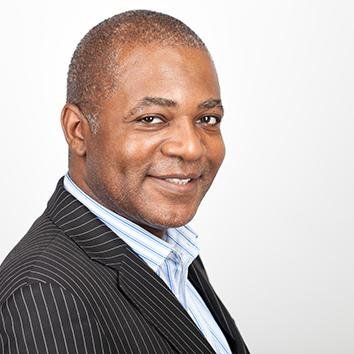 Hayden Richards is Contributor of IntelligentHQ. He specialises in finance, trading, investment, and technology, with expertise in both buy-side, sell-side. Contributing and advising various global corporations, Hayden is a thought leader, researching on global regulatory subjects, digital, social media strategies and new trends for Businesses, Capital Markets and Financial Services.
Aside from the articles, interviews and content he writes for IntelligentHQ, Hayden is also a content curator for capital markets, analytic platforms and business industry emerging trends. An avid new media explorer Hayden is driven by a passion for business development, innovation, social business, Tech Trading, payments and eCommerce. A native Trinidadian, Hayden is also a veteran, having served with the Royal Air Force Reserves for the past 10 years.
Follow Hayden on Twitter @HaydenARichards, linkedin.com/haydenhrichards and http://www.scoop.it/u/hayden-richards