EPSOM – 8th December 2015 – A spike in adoption of complex, high-end software defined storage (SDS) systems was the top trend impacting the international data recovery industry in 2015, resulting in demand for more enhanced recovery technologies for businesses, according to leading provider Kroll Ontrack.
Other trends on the rise include the need for better data privacy and security as well as enhanced legacy data management technologies.
Software Defined Storage: Expectation for recovery technologies to meet system demands
Recovery from software defined storage systems is not only possible, it's now expected. Growing industry adoption of software defined storage is now reflected in the increasing demand for recovery solutions from these systems when they prove fallible. With vendors establishing their own proprietary methods of storing data within their system, Kroll Ontrack has found that most enterprise-level failures resulting in data loss require a custom recovery solution.
Paul Le Messurier, Programme and Operations Manager at Kroll Ontrack explains: "Whether organisations are leveraging EMC® Isilon®, Infortrend® EonStor, HP® StorageWorks systems or other enterprise systems, we're finding that the complexity of recovery is staggering, but still absolutely possible.  We've seen a two-fold increase in the number of high-end system failures resulting in data loss in 2015 and have found that recovery success with software defined storage rests on accurately pinpointing the failure, analysing and deciphering proprietary storage designs, rebuilding file systems and developing solutions to restore critical data."
Hyper-converged Storage: Uniting compute, storage and virtualisation into a turnkey storage solution
At the leading edge of storage innovation lies hyper-convergence, an approach to IT architecture that consolidates and manages computing, networking and storage resources via software to run on any manufacturer's hardware. Hyper-converged storage empowers simplicity in ease of use, rapid implementation, space savings and quick redundancy which all make it very easy to expand and protect data while realising cost savings.
The need for data recovery from hyper-converged systems, which launched in the mainstream market in late 2014 and gained adoption in 2015, will rise significantly in 2016.  Recovery is challenging in part because data is fully integrated into the unit, making it difficult to gain sector level access to the disks. Further, system pre-configuration, especially with HDD, SSD and FLASH cache, or lack of information about system configuration, could also pose recovery challenges. Kroll Ontrack research and development engineering teams are analysing this emerging storage trend and are developing strategies to overcome data loss when it arises.
Onsite and Remote Data Recovery: Protecting data privacy in sensitive or regulated environments
Like many industries, the data recovery industry is not immune to the impact of global data privacy and security laws. In fact, the evolving data privacy landscape and the impetus by highly regulated organisations to keep sensitive data on premise have resulted in a growing need for onsite or remote data recovery solutions. In addition to addressing data privacy concerns, onsite technical expertise is increasingly required when complex data configurations or the massive size of systems make it difficult for organisations to hone in on the target data for recovery.
Paul Le Messurier said: "Highly complex systems and the obligation to protect data privacy are driving more onsite requests than ever before. While some organisations are able to leverage remote technologies like Ontrack® Remote Data Recovery™ (RDR®) to perform data recovery without a hard disk or other storage device leaving an enterprise's data centre, we're seeing that some highly regulated industries, such as healthcare and financial services, can disallow even connecting remotely to their network for privacy reasons. As a result, we're seeing a growing trend for onsite technical support and recovery."
Legacy Data Management: Garnering insight and value from legacy data
As organisations grapple with their legal obligation to keep and maintain access to regulated data, maintaining legacy data management systems can be costly and tedious, leaving some organisations at risk if they fail to comply. A 2015 global Kroll Ontrack survey of over 700 IT administrators found that nearly one third of organisations do not have clear insight into the information within their tape archives, and more than one third store more than 100 tapes in their archive.
Tape management best practices rest on identifying the quality status of the tape archive and having knowledge of the data stored within the archive. Not surprisingly, Kroll Ontrack is seeing a demand for technologies that not only catalogue the information/location of data to meet legal demands, but also consolidate catalogues from various systems into a single, searchable, inventory to eliminate costs associated with maintaining legacy systems.
Secure Data Deletion and Validation: Focusing on data security to combat inadvertent exposure
2015 has once again proven that data privacy and security are paramount to any organisation handling digital data. Certainly nefarious cybercrime and data breaches continue to plague the news prompting organisations to beef up data security practices. However, IT administrators and even drive manufacturers themselves are combatting a slightly different data security challenge, namely ensuring that built-in data wiping tools are securely and completely sanitising drives prior to re-use or disposal.
Paul Le Messurier concludes: "We've seen an uptick in requests from IT departments and drive manufacturers for third-party validation that a system's sanitisation function is 100 percent effective in securely deleting data. As a result, Kroll Ontrack has witnessed an exponential increase in demand for our Erasure Verification Services, where our engineers perform detailed analysis of sanitised drives and provide reporting on results to validate whether deletion methods are secure. It's another layer of protection organisations have at their disposal."
About Kroll Ontrack Ltd.
Kroll Ontrack provides technology-driven services and software to help legal, corporate and government entities as well as consumers manage, recover, search, analyse, and produce data efficiently and cost-effectively. In addition to its award-winning suite of software, Kroll Ontrack provides data recovery, data destruction, electronic discovery and document review services.
For more information about Kroll Ontrack and its offerings please visit: Krollontrack.co.uk follow@KrollOntrackUK on Twitter or subscribe to the Kroll Ontrack Data Blog.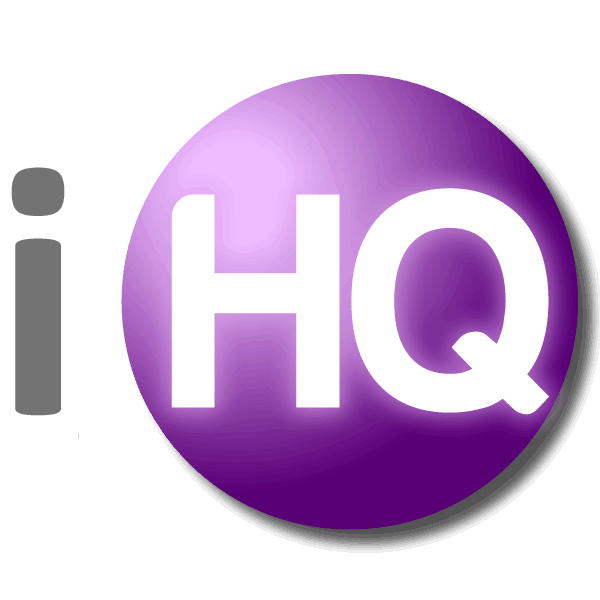 IntelligentHQ Your New Business Network.
IntelligentHQ is a Business network and an expert source for finance, capital markets and intelligence for thousands of global business professionals, startups, and companies.
We exist at the point of intersection between technology, social media, finance and innovation.
IntelligentHQ leverages innovation and scale of social digital technology, analytics, news and distribution to create an unparalleled, full digital medium and social business network spectrum.
IntelligentHQ is working hard, to become a trusted, and indispensable source of business news and analytics, within financial services and its associated supply chains and ecosystems.