The San Diego Venture Group is a non-profit business organization that fosters relationships and ideas to form, fund and build new ventures. SDVG is helping San Diego evolve into a significant entrepreneurial and venture center. This year's 2013 Venture Summit will offer a combination of COOL Companies and HOT Topic speakers. Venture Summit is one of the most popular events and connects top entrepreneurs from the region with investors from Southern California, the Bay Area and other areas to see the innovation climate that thrives in San Diego. The  Keynote Speaker will be non other than Gwynne Shotwell, President and COO of SpaceX. 
Gwynne was named winner of the 2011 World Technology Award for Individual Achievement in Space, and in June 2012 she was inducted into the Women In Technology International Hall of Fame. She is a member of the World Economic Forum's Global Agenda Council on Space Security.  Shotwell received, with honors, her bachelor's and master's degrees from Northwestern University in Mechanical Engineering and Applied Mathematics. Gwynne will talk about how this venture-backed company has managed to go where no private company has gone before!
Anametrix, the first cloud-based, real-time marketing analytics platform, was named a 2013 Cool Company. Anametrix offers the industry's most comprehensive marketing analytics solution and is the only platform that combines instant performance feedback and predictive modeling with multichannel data. The real-time platform serves as the wheelhouse for all marketing data, the one place where marketers can see, analyze and act on their data. By viewing and analyzing data in one place, marketers can reduce reporting time, better understand the customer journey, increase revenue, simplify right-time marketing and make quick and informed decisions.
Pelin Thorogood, CEO of Anametrix said "We are honored the San Diego Venture Group has recognized Anametrix as a Cool Company. Our diverse team of expert data scientists, analytics pioneers and renowned marketers is proving that multichannel marketing analytics is not only revolutionary but cool." 
David Titus, President of the San Diego Venture Group had this to say "From small garage shops to larger companies, 'the COOL' are shining examples of what is happening in San Diego. The Cool Companies have been a popular part of the SDVG Venture Summit program for the last two years, and July's event will be no exception."
San Diego Venture Group selected Anametrix and 29 other startups from a field of more than 180 applicants. Selection criteria for the Cool Companies included investor appeal, progress and innovation.
The COOL Companies For 2013 are:
Algebraix Data
Anametrix
BeyondTrust
BioNano Genomics
Blurtopia
Cellana, Inc.
CRIXlabs, Inc.
eFinancial Communications, Inc.
Embarke
Epic Sciences
Famgro Farms
Footprints MD
GOBIE h2o
goDog
Intercom.fm
Leading BioSciences, Inc.
LIA
Lumawake
MetraLabs Automation, Inc.
Nanovision Biosciences, Inc
Nasseo, Inc.
NewBlue
Nulu
Roambi
Sapphire Energy Inc.
Sirenas Marine Discovery
Slacker, Inc.
Therability
ViaCyte Inc.
Voz Technologies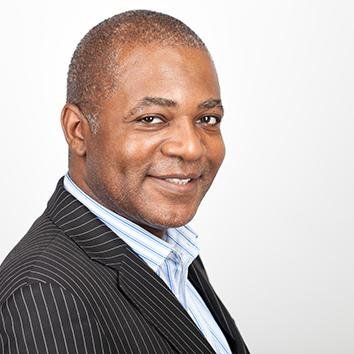 Hayden Richards is Contributor of IntelligentHQ. He specialises in finance, trading, investment, and technology, with expertise in both buy-side, sell-side. Contributing and advising various global corporations, Hayden is a thought leader, researching on global regulatory subjects, digital, social media strategies and new trends for Businesses, Capital Markets and Financial Services.
Aside from the articles, interviews and content he writes for IntelligentHQ, Hayden is also a content curator for capital markets, analytic platforms and business industry emerging trends. An avid new media explorer Hayden is driven by a passion for business development, innovation, social business, Tech Trading, payments and eCommerce. A native Trinidadian, Hayden is also a veteran, having served with the Royal Air Force Reserves for the past 10 years.
Follow Hayden on Twitter @HaydenARichards, linkedin.com/haydenhrichards and http://www.scoop.it/u/hayden-richards