"The BI market is ripe for innovation"
In 2013, expect to see more cloud-based business intelligence (BI) app stores emerge, which will transform the way BI applications are sold, deployed, maintained and operated.
Cubeware, a leading provider of complete business intelligence software solutions, have unveiled BISTRO, (Business Intelligence Store Real-time Operations), a business intelligence (BI) applications store that provides a new approach to the complex, unwieldy world of BI software and solutions.
Of the many consequential effects of the "App Store" phenomenon, there is one staring down  Corporate IT departments today: Not only does your average consumer now expect application selection, purchase and delivery to be pretty darn seamless, so too does your smartphone-toting knowledge worker and line-of-business manager. 
Never mind that most enterprise applications necessitate more thoughtful governance, project planning and architectural considerations than any low cost app purchase: Users want their apps, and they expect to get them. In no other corporate software segment is the "App Store Effect" more visible and troubling to CIOs and IT staffers than with business intelligence applications.
Previous research has shown that when it comes to BI apps , line of business managers are unafraid to circumvent IT and buy what they want, when they want it. However, even when IT is on top of the situation—collaborating and strategizing with business execs to meet demand—that still might not be enough.
That's the thrust of a 2010 report by Forrester analyst Boris Evelson . "Even if you architect and deploy BI applications by the book, following all known best practices," Evelson writes, "it still can be an unattainable goal to enable your BI application to react on a dime to frequently changing business requirements." Those rapidly changing business situations include: an unexpected M&A event, an emerging competitive threat, a change in management structure, or new regulatory reporting requirements, Evelson notes. This, he adds, is "why the traditional BI application's life span can be days and weeks, as opposed to months or years."
Contrast that BI app lifespan with other corporate software: ERP, CRM, HR and financial apps that can last years with some appropriate modifications and updates. But as is the case with brand-new cars, Evelson contends that BI apps will have already lost value after they've been rolled out . "A BI application can become outdated the day it is rolled out," he writes. Is that still the case in 2013?.
For Cubeware business partners, BISTRO offers the potential to expand their reach beyond their local area to worldwide markets through license revenues from their pre-customized applications. Cubeware backs these advantages with powerful marketing support and a dedicated lead-generation program. Supported by Cubeware's marketing team, BISTRO offers the in-depth combination of a BI application store, a searchable BI knowledge center of best practices, a code/tool library and resource center, and a certified partner community and ecosystem.
For business intelligence customers, BISTRO offers a centralized resource to accelerate the deployment of customized BI tools, applications and complete solutions, reducing the lengthy deployment periods long required to complete needed customization and the integration necessary to work with dominant database systems.
"The BI market is ripe for innovation," said Wolfgang Seybold, Cubeware CEO. "There is tremendous demand for a BI app store that offers everything needed to deploy customized BI solutions. BISTRO stands apart as the first BI app store that provides the critical elements necessary to assemble complete BI solutions customized to fit a wide variety of specific vertical markets. By working with our business partners, we are sharing the workload by providing the technology foundation for our partners to offer their vertical market expertise that gives customers such great value."
BISTRO is built on the Apache Hadoop Open Source framework to provide the scale and capacity to ensure all applications, files and repositories can scale to handle surging data volumes and provide scalable analytics framework that will accommodate Big Data volumes and projects that are beginning to emerge. BISTRO also supports a wide range of BI applications that can be deployed without Hadoop. Cubeware has invited partners to post applications that once certified can be licensed by other BISTRO users and partners.
The graphic below by Get APP explains the different functions that business intelligence and analytical apps cover, picturing the typical types of users that work with the apps, their functions, integration with important platforms, and verify your compatibility with the mobile delivery options available.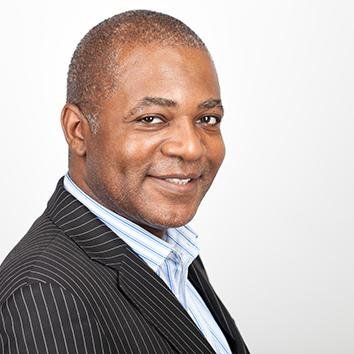 Hayden Richards is Contributor of IntelligentHQ. He specialises in finance, trading, investment, and technology, with expertise in both buy-side, sell-side. Contributing and advising various global corporations, Hayden is a thought leader, researching on global regulatory subjects, digital, social media strategies and new trends for Businesses, Capital Markets and Financial Services.
Aside from the articles, interviews and content he writes for IntelligentHQ, Hayden is also a content curator for capital markets, analytic platforms and business industry emerging trends. An avid new media explorer Hayden is driven by a passion for business development, innovation, social business, Tech Trading, payments and eCommerce. A native Trinidadian, Hayden is also a veteran, having served with the Royal Air Force Reserves for the past 10 years.
Follow Hayden on Twitter @HaydenARichards, linkedin.com/haydenhrichards and http://www.scoop.it/u/hayden-richards