Business Guide to Twitter – Part 3 – Enter the Twitterverse
Social media tools are ever expanding and like Twitter, they are fast becoming platforms for a well-functioning society, and these tools are just beginning to flourish. Once you have created your Twitter profile you can begin exploring the Twitterverse and start engaging with other users.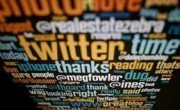 To make Twitter more beneficial for your business, you need to start following others that have similar views and interests as you do. Some people take very aggressive and, often, time consuming leaps into this and try to follow and be followed by everyone on Twitter. It is not always the best plan of action, a softer approach can entice more users to follow you than ramming it down peoples throats. Here is a good website to help find the right sort of people to follow, Twellow – www.twellow.com is like a Twitter phone directory that sorts people by industry. This can be a great way to find contacts in your industry.
Once you get going, Twitter will give you better follow suggestions, based on the industries/fields associated with your interests. With time, you'll become adept at discerning who is worth following and who is not. There's no set strategy for this — it's completely up to you and your own personal tastes. If someone follows you, there's no requirement to follow them. If someone is tweeting too much and clogging your feed, feel free to unfollow them immediately.
11. Put a Twitter Feed on your Blog or Website
A twitter feed is a great way for other people to get a brief insight into your account and can be an excellent way to get targeted followers. A feed with 3-5 of the latest posts can give enough information to enable people to see what your business is about and what subjects are relevant to you. This can get them interested enough to check out and follow your account, especially if your site is getting a fair amount of traffic.
12. Add Links to your Twitter Account
Place links to your Twitter account on all your social media profiles, let people know that you are actively using twitter and that you are looking for people to add you on twitter. Adding the tweet button to pages on your blog site will also get you more traffic from Twitter and help spread your blog content. If you have a strong blog following, this can be a great way to increase readership and attract valuable SEO backlinks. You can add some great looking widgets and badges to your pages to ensure maximum exposure.
13. Don't Put People off by Self Promoting
A lot of people on Twitter use it as a way to look into the mundane details of a celebrities daily life, and will happily follow pop stars on Twitter so they can be kept up to date with what they had for breakfast and how amazing their life is. This kind of information sharing may work for millionaire pop stars like Lady Ga Ga or Katy Perry, but it wont work for the rest of us.
Nobody will be interested in what you have to sell or offer and nobody will be interested in following someone who offers nothing in return. So constantly letting everyone know how great you or your product is  is very unlikely to gain you many new followers. If you instead offer something that people appreciate and will want to follow you for then your follow count will most likely start to increase.
14. Become a Frequent Tweeter
Twitter provides a river of data, and your tweets will quickly flow off your followers' screens as the hours pass by. Potential followers will often look at your timeline to gauge whether you are worth following. If your timeline has fresh tweets, is current, up to date and interesting, you have a high chance of being followed. Tweeting regularly is a good idea too, this helps you integrate tweeting into your regular workflow, and builds expectations among your followers. If you post 15 tweets in a day, but all in the same half hour, most of your followers won't ever see them.
15. Join Conversations and Get Involved
To become more engaged with the Twitterverse you need to read what your followers are talking about and join in. Remember to reply regularly to those who you have followed as this makes it more likely they will follow back, it shows you have something of value to contribute and gives the followers of that person a chance to find out more about you.
There are numerous scheduled chats taking place every week in the Twitterverse, although many people aren't aware of it. The chances are that there's probably one specifically related to what your business is about, regardless of how niche it is. If you're looking for chats to get involved with, there's a running Google Document that keeps track of the Twitter Chat Schedule to help Twitter users find chats that may be of interest to them. There are chats on everything from journalism to PR to interior decorating to being a college student. It's a very good way to start interacting with other users.
16. Post Interesting Articles and News Stories
A good way to attract more followers is to post news stories and interesting articles that are somehow related to your niche and that really stand out. Make sure they are current and will be easily understood by your followers. There are many news websites with fantastic stories, although a search on google news will often return some great ones.
17. Post Interesting and Engaging Content Every Day
The key with Twitter really is shared interests. People will share your tweets with their followers if they think you share a common interest with them, and your tweet is relevant. So, be conversational about topics that will interest others. Be conversational in a way that encourages your followers to reach out to their own networks. Remember, you want people to feel that when they see a tweet with your avatar, if they don't click it right away they should bookmark it to read later. This means NOT tweeting some things that are only good, but not great.
Only tweet really interesting items that will engage with your followers. Striking the right balance takes time and experimentation. Watch who retweets your updates and which updates they're sharing to get a sense of your strongest advocates, this will also show you what your followers find most interesting about you and your business.
18. Search for Tweets with your Keywords
Twitter is full of information being tweeted by people all over the world, 24/7. That's a lot of information, so it's helpful that there is a search function available so you don't have to trawl through all the data that doesn't concern you. Use the Twitter search function to seek out other users who are tweeting about subjects you are interested in, and if you are able to add your own expertise to the conversation, join in and you may very well attract some new followers.
19. Use Hash Tags as Much as Possible
When writing a tweet it's always a good idea to include the # tag next to your content, which makes your keywords much easier to find and identify. Hashtags connect your tweet  to a specific subject, so when someone types a word into the search bar, if you hashtagged the same word your tweet will show up in the results. This works well if you're tweeting a news item that people are likely to be searching for, or if you're tweeting on a topic that lots of people are watching at the moment, ensuring only to tag the most important keywords. Creating quality content that is easy to find will help you build up followers, as it shows you as a desirable person to follow.
20. Become a Resource
To ensure that your existing followers continue to follow you and encourage new users to do so, make sure you Tweet useful insights about your specialist subject. Once people know that you are sharing useful information about a subject they are interested in, more people will choose to follow you and retweet your messages.
See the other parts of the Guide
Sources: 

Founder Dinis Guarda
IntelligentHQ Your New Business Network.
IntelligentHQ is a Business network and an expert source for finance, capital markets and intelligence for thousands of global business professionals, startups, and companies.
We exist at the point of intersection between technology, social media, finance and innovation.
IntelligentHQ leverages innovation and scale of social digital technology, analytics, news and distribution to create an unparalleled, full digital medium and social business network spectrum.
IntelligentHQ is working hard, to become a trusted, and indispensable source of business news and analytics, within financial services and its associated supply chains and ecosystems.