Guide to Pinterest for social businesses part 2
Pinterest is one of the most important social media websites for advertisers wanting to gain a respectable return on investment on their social media marketing campaigns, as we saw in part one of this series. In part two we will explore the tools and tips that experts have suggested for driving a successful Pinterest campaign that grabs and maintains the attention of Pinterest users.
Marla Tabaka (2014) of Inc makes some helpful suggestions that can be implemented into these campaigns. What are her most interesting tips ?
1. Make calls to action
One suggestion is to do everything possible to evoke emotions by using words that make the post seem enticing to others. Another great opportunity that can be taken on Pinterest is using tutorials that teach people how to do something. On Pinterest this can be done using video, checklists or infographics. A call to action can help to drive results, either by getting customers to repin, comment or "click here". In fact, as Tabaka explains: "A call to action increases engagement by 80 percent."
2. Use videos
Videos are particularly engaging according to Tabaka. Your videos should be short, and you should clearly describe what is the content of your videos. Never forget to add a "Pin Me" Notices in Video Outtros. Overall, tutorials are believed to have among the highest rates for click throughs.
3. Make sure to feel in your "About section"
Other helpful tips offered by another author, called Bunshoek are making sure that your "About" section includes keywords for your business. Pinterest also provides the useful option of allowing you to verify your website, explains Bunshoek, which assists with your ability to be seen in the search engine. Boards should also be named with Pinterest, and instead of using the titles that Pinterest will automatically suggest. If you use them you have an opportunity to increase your use of keywords. Popular boards being shown above the fold is another great tip offered by Bunshoek, as is using keywords in pin descriptions, meanwhile hashtags can also help to make your pins easier to find for users.
4. Schedule your pins
According to various writers it is important to schedule your pins so that they reach customers at the right time of day. Recent data suggests that  early in the morning and late at night and in particular on a Saturday morning are the best times to share your pins.
5. Use SEO
Krista Bunshoek of Wishpond argues a strong case for making sure that search engine optimisation (SEO) approaches are adopted on Pinterest as well. There is good reason for this since according to Bunshoek: "70% of people on Pinterest use it to get inspiration on what to buy. This compares with only 17% of Facebook users who do the same."
Of course, getting people to buy products mean being able to get them found on the Pinterest website, and this is where SEO comes in very handy. This is particularly true given that according to Bunshoek the search box is one of the most used features of Pinterest. For this reason, people need to make sure that the search engines can find your products and services. For starters this means making sure that your privacy settings are set up in such a way that they are completely open making your pins easy to find by anyone.
6. Link your pins back to your site
Linking back to your own site is another tip that should not be forgotten.
Conclusion
In the two part Guide to Pinterest for Social Businesses, we have demonstrated that while starting out on Pinterest may seem overwhelming to someone who has not used it before, there are many benefits of doing so and many opportunities to use tools to make it easier. Are you on Pinterest yet? If not you should now be equipped to get started.
Guide to Pinterest for Social Businesses Part 1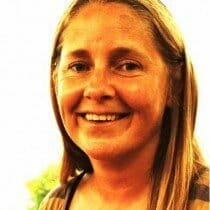 Paula Newton is a business writer, editor and management consultant with extensive experience writing and consulting for both start-ups and long established companies. She has ten years management and leadership experience gained at BSkyB in London and Viva Travel Guides in Quito, Ecuador, giving her a depth of insight into innovation in international business. With an MBA from the University of Hull and many years of experience running her own business consultancy, Paula's background allows her to connect with a diverse range of clients, including cutting edge technology and web-based start-ups but also multinationals in need of assistance. Paula has played a defining role in shaping organizational strategy for a wide range of different organizations, including for-profit, NGOs and charities. Paula has also served on the Board of Directors for the South American Explorers Club in Quito, Ecuador.