Guide To Link Building Part 2
This is Part 2 of a Guide we are creating in Intelligenthq about link Building.  In the first part of our guide we gave an overall view about what is link building. We will now explain what is necessary when starting a campaign.
Starting a campaign
Link building is key to online marketing success and can help businesses to become well placed in search engine results pages. In the first part of this series we examined what link building is and why it is important. In Part Two, we now look at getting underway with that all-important link building campaign to try to start to build up a number of links back to your website from others out there. Paddy Moogan has plenty that is helpful to say on this topic. Specifically, Moogan defines a link building campaign stating that it is:
"The process of actively trying to increase links to your website, usually accompanied by some kind of overarching objective."
Starting with the overarching objective part, Moogan argues that by developing goals at the outset you will stand a much greater chance of achieving link building success. However, at the same time he argues that numbers aren't enough. There is no point thinking that setting a goal of 10 or 20 links will be sufficient if those links are not of sufficient quality to drive people to your business and improve your search engine standing. Additionally, the link building process does not bring immediate results. Rather, it can take some time for search engines to pick up that you have new links added. This means that making sure that any goals set are focused on the building of high quality links that will actually offer search engine optimisation value, as well as measuring improvement over time – that is, over months rather than days.
Paddy Moogan also argues that knowing that you want links is not enough. For a start you can't simply buy links – this is a definite no-no with Google and will have a very damaging impact on SEO if you are caught. This means you need to understand what you have of value on your website and why other organisations might want to link back to yours. This means considering the content, data, products and services featured on your website, opines Moogan. You also need to consider the type of links that you need to get, and Moogan explains that there are four kinds. These are links to your home page, links to pages further down in your website such as product pages, links that include your brand or company name, and links that include the keywords that your online marketing campaign is targeting. You can for example use Open Site Explorer can analyse the links you currently have so you can see where you need to improve.
Of course, other websites are being contacted all of the time to add links to them. You need to show these websites why they should link to you. People need to be interested enough in what you have on your website and what you have to say to link to you. Paddy Moogan argues that the approach needs to be carried out in four steps. First you create content, second you find an angle that is new or interesting, third you do outreach to the organisations that might post your link, and fourth you follow up on these contacts.
Understanding what people may be interested in could involve trial and error, but Moogan explains that some useful hooks that may make you more interesting to link to include humour, news, controversy, competition, ego-bait and detailed content, among others. Understanding what other people share and why is critical to understanding what you can offer. Then you need to find the target websites you will approach. For example, if you are creating a website about barbecue recipes you might target food bloggers, barbecue companies, recipe websites and events websites, among others. Then you need to search online to find specific targets to approach. While doing this look for contact details so that you can target an actual person. Targeting bloggers and websites that already are considered to be high influence will be the most helpful approach. Not all will be interested, so review their website before you start to see if they do add links and whether their site or blog is active before you bother contacting them (Moogan, 2014). Don't forget to tell them why they should want to link back to you. Moogan also argues that you should avoid mass emailing software as this gives you less opportunity for personalisation and you might get blacklisted for spamming, as well as the fact that in some countries it is against the law to email people in this way.
Another useful resource can be the following youtube video:
Guide to Link Building Part 1
Guide to Link Building Part 2
Guide to Link Building Part 3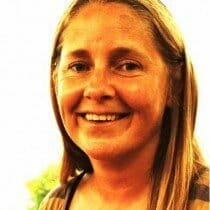 Paula Newton is a business writer, editor and management consultant with extensive experience writing and consulting for both start-ups and long established companies. She has ten years management and leadership experience gained at BSkyB in London and Viva Travel Guides in Quito, Ecuador, giving her a depth of insight into innovation in international business. With an MBA from the University of Hull and many years of experience running her own business consultancy, Paula's background allows her to connect with a diverse range of clients, including cutting edge technology and web-based start-ups but also multinationals in need of assistance. Paula has played a defining role in shaping organizational strategy for a wide range of different organizations, including for-profit, NGOs and charities. Paula has also served on the Board of Directors for the South American Explorers Club in Quito, Ecuador.