Guide to gamification Part 2
In the first part of this series we reviewed what gamification is, how it works and what the different components of it are. We examined how it can be utilised to get customers to behave in certain ways that are beneficial for the organisation, and how customers can be rewarded for this behaviour by the organisation when they achieve certain "levels". Understanding what really works is essential to being able to implement effective gamification that brings about benefits for an organisation, and that will be the subject of Part 2.
The following Ted Talk, Yu-kai Chou who is an entrepreneur, speaker, and ramification pioneer, explains how gamification works and how it can be used in the future to make the world a better, more sustainable, and more fun place to live our lives.
Games developer Tadhg Kelly (2012) has 20 years' experience of producing games, and has an intricate knowledge of how gamification works and how the principles of games can be used to drive customer behaviour. He offers consultancy to people who need to better understand how gamification works. Writing for Tech Crunch in 2012, Kelly presented his view of what works and what doesn't and some of it may be surprising. So, what does work? Well, in Kelly's lengthily experience, what he has found to work are the gamification concepts of validation, completion and prizes. Each of these will now be explained in turn.
Validation is a concept that is used to let a person know in some way that they are popular or right. It provides a user with a feeling that their behaviour is liked in some way by others. This concept is practiced in many ways in gamification. One is up votes and another is likes. On Twitter, retweets and follower counts are argued to be particularly important in this regard. When users create content or share information and are rewarded with a like or a positive vote, this provides validation to the person that what they are doing is important or helpful or that they are liked by others for what they are doing. As Kelly argues:
"Validation is one of the strongest drivers of long-term quality engagement because it helps communities form".
Of course, as he also explains, validation does require that at least to some extent the creation of content/service is out of the hands of the gamifier and this can lead to a certain level of discomfort for some organisations or in some circumstances.
Completion is the second big gamification technique that Kelly believes is highly effective. One clear explanation for this is the sense of satisfaction that a person gets when they complete all of the details in their profile on a website. As Kelly opines, when the progress bar goes up to 100% from 80% this makes people feel as if they have achieved something. Equally, it is dissatisfying to leave a toolbar at 60% complete, or in fact at any figure less than 100%, so this motivates people to take action. Kelly warns against the completion technique of "invite your friends to join", as people do these days see this for what it is, which is a lame attempt to get individuals to do marketing for organisations. Kelly's argument is that this leads to people feeling that they are spamming their friends and they do not like to do this.
Prizes are the third aspect of gamification that Kelly is confident works. Examples such as air miles and reward points are fine examples of these. When people get sent vouchers for money off products because they have built up lots of points on a clubcard they feel good about that, and they feel happy that they get to benefit as a result. Kelly finds however that once organisations start with prizes then they tend to have to continue. After all taking prizes away means taking away a benefit that the customer had before, and this is not something that makes a customer feel very positive about an organisation.
To some degree it may be argued that the gamification should be kept simple. If it requires too much explanation it is likely to turn people off. It is also likely to be particularly unappealing if people have to work too hard to get points or prizes. Keeping it simple means the game is easy to explain and easy to understand. Some organisations however do not heed this advice, but unfortunately their gamification activities are more likely to fail.
Guide to Gamification Part 1
Guide to Gamification part 2
Guide to Gamification part 3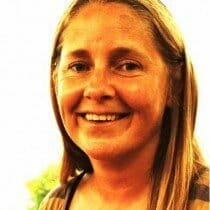 Paula Newton is a business writer, editor and management consultant with extensive experience writing and consulting for both start-ups and long established companies. She has ten years management and leadership experience gained at BSkyB in London and Viva Travel Guides in Quito, Ecuador, giving her a depth of insight into innovation in international business. With an MBA from the University of Hull and many years of experience running her own business consultancy, Paula's background allows her to connect with a diverse range of clients, including cutting edge technology and web-based start-ups but also multinationals in need of assistance. Paula has played a defining role in shaping organizational strategy for a wide range of different organizations, including for-profit, NGOs and charities. Paula has also served on the Board of Directors for the South American Explorers Club in Quito, Ecuador.