Guide to Business Intelligence Part 5 Intelligenthq
Solutions Architecture
In this series on business intelligence, much ground has been covered. We've looked at what business intelligence is and why it is used. We've explored how to run a business intelligence project and different implementation and warehouse concepts. We've also examined the complex issue of data sourcing and movement.
In this final chapter of the series we will round off by considering different kinds of solution architecture that is used in different industries. A number of different industries are considered by Joerg Reinschmidt and Allison Francoise of IBM and these are now explored in greater depth.
Joerg Reinschmidt and Allison Francoise of IBM state that "In the retailing industry, management uses advanced information technologies to improve performance". One such area is forecasting, and the predicting of demand is particularly important with retailing in order to make sure that goods are on the shelf when customers want them and to order inventory in a timely manner.
Business intelligence solutions architecture are also used for ordering and replenishment to make better decisions on ordering. Marketing is another beneficiary of BI approaches as these offer information to the marketer about who is buying what, which enables them to be able to market appropriately to customers. In addition, quick response and merchandising benefit from the information that business intelligence can provide. A raft of information can also be provided in the area of logistics such as transportation, stock location, finished goods deployment, space management and distribution, to name just a few. Transaction data may also be gleaned from cards to learn even more about customers for marketing and projecting sales.
The insurance industry is another major user of business intelligence solutions architecture. In particular the focus is on risk analysis of new customers. There is always a risk associated with either insuring a new customer or adding a new insurance product to the portfolio. Based on patterns of claims and other data, insurance companies can more accurately assess these risks.
Understanding customer needs through analysis of usage patterns of products can also help businesses determine what is profitable and what is not. Claims and premium analysis helps the insurer to set reserves and assess trends so that the business can run smoothly and react to change effectively.
It is no surprise that banking, finance and securities also have important uses for business intelligence solutions architecture. Customer profitability analysis is an essential characteristic of this, especially in the longer term, and this helps these businesses prioritise where to sell based on which customers are high or low value.
Credit management is also enhanced through the information offered by business intelligence. Useful for both the business and the customer, credit management business intelligence can help warn customers to avoid credit challenges. Branch sales can also be facilitated by BI solutions.
In the telecommunications industry, business intelligence solutions architecture also adds value. Customer profiling and segmentation is a primary area of use in this case, looking at channel patterns and calling behaviour. This can help to predict future use and demand as well as customer needs. It can also help with developing incentives that appeal to customers to help the company gain competitive advantage and increase profitability.
The analysis of customer product use also helps with customer retention as well as indicating the types of products and services that might be offered in the future. This has important links with investment in the network as well as price modelling.
Manufacturing industries also have a lot to gain from business intelligence solutions architecture. Forecasting, sales and marketing may all be aided by the applications that are available for business intelligence. This can help to develop appropriate levels of inventory. Ordering and replenishment also benefit from this information. In particular in distribution and logistics centres, volumes can be better anticipated and managed, and shipments can be scheduled more effectively.
There are also opportunities to enhance transportation of goods based on routing schedules, and deployment of goods. Stock location planning also benefits from business intelligence solutions architecture, and in this case it is possible to even plan locations to improve efficiency and reduce the distances that have to be covered in deliveries. All of this helps the business to be able to run a tighter ship.
To finish a video with a personal view of History of Business Intelligence:
Guide to Business Intelligence (part 1): An Introduction
Guide to Business Intelligence (part 2): Implementations and Warehouse Concepts
Guide to Business Intelligence (part 3): Project
Guide to Business Intelligence (part 4): Data sourcing/movement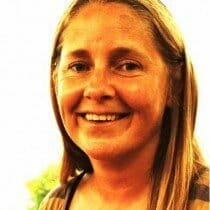 Paula Newton is a business writer, editor and management consultant with extensive experience writing and consulting for both start-ups and long established companies. She has ten years management and leadership experience gained at BSkyB in London and Viva Travel Guides in Quito, Ecuador, giving her a depth of insight into innovation in international business. With an MBA from the University of Hull and many years of experience running her own business consultancy, Paula's background allows her to connect with a diverse range of clients, including cutting edge technology and web-based start-ups but also multinationals in need of assistance. Paula has played a defining role in shaping organizational strategy for a wide range of different organizations, including for-profit, NGOs and charities. Paula has also served on the Board of Directors for the South American Explorers Club in Quito, Ecuador.