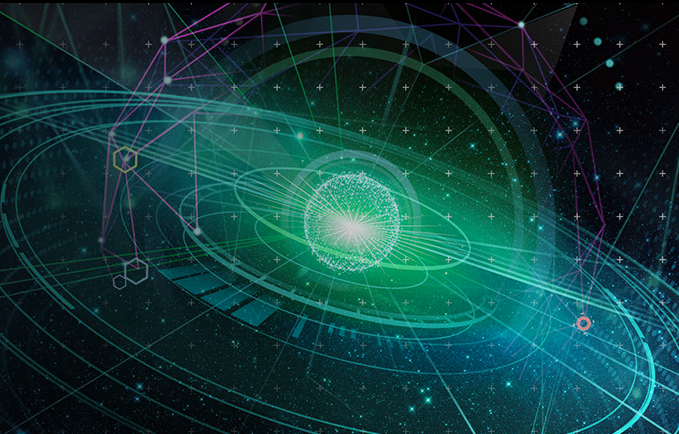 This is  part 6 of a Guide in 6 parts about Artificial Intelligence. The guide covers some of its basic concepts, history and present applications, possible developments in the future, and also its challenges as opportunities. The final section covers some of its applications to business.
By Maria Fonseca and Paula Newton
Artificial Intelligence and Businesses
When we hear the words Artificial Intelligence, we immediately imagine in our minds eye a sci fi scenario of the future, of flying cars, drones, high skyscrapers. What about business? How are the businesses being impacted by the recent evolutions of AI? According to a recent article published in Fortune, Business has precisely caught up now with science fiction. AI is being used to develop business management software in all kinds of ways, to help companies all over the world  streamline and speed up their processes. Such softwares also help with error-proofing, and to reinvent companies daily operations.
So businesses have been rapidly catching on to what artificial intelligence can offer them. One of the great opportunities in business for artificial intelligence is the fact that when programmed with masses of data, that in many cases already exist within organisations, trends and patterns can be identified. This helps business to optimise their decision making. In particular, vast strides have been taken towards developing platforms that enable the automation of data analytics processing, fast advancing the field of business intelligence.
An example of a company developing AI solutions to help businesses is SAP. SAP looks for solutions that automates business processes, for the benefit and growth of the business. The company has developed a solution that it has named HANA. This is a cloud platform where companies can store reams of data that is collected. HANA gathers all of this information from wherever it is derived from the business. This might include from sensors, from desktops, mobile phones, manufacturing equipment or within financial transactions. HANA then takes this data and works on analysing and understanding it. This aids the business to pinpoint patterns that may be occurring, as well as to identify where there may be discrepancies compared with what usually happens.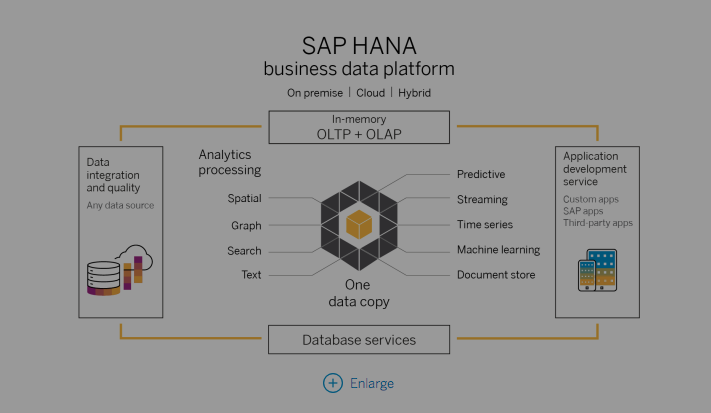 Walmart and AI
One company that has adopted HANA and is using it to better understand the business is Walmart. The company initially selected SAP's technology with a view to increasing operating efficiency, and achieving greater control over back office costs. HANA has been put in place to reduce the resources required by the organisation to address the volume of work. The automation has also increased efficiency. Specifically, HANA processes Walmart's transaction records. There is a lot of data to be analysed, since the company has in excess of 11,000 stores, so massive volumes of data are being produced and reviewed every second of the day. Walmart serves 250 million customers per week, giving a sense of the scale of the business. Financial transactions run into the trillions.
Walmart continually aims to keep its prices low, and HANA helps the company to achieve this. This means looking at every single area of the business to keep costs low so overall lower costs are passed onto the customer. Digitisation helps to deliver speed which also helps with this. The company's strategic partnership with SAP has provided excellent opportunities to improve. One of the problems the company was trying to solve was the problem of half a billion transaction records being processed in a sub-second. HANA had the capabilities to do this. so it was brought into Walmart and success was achieved in this way. This has been transformational for the business. Because it allows fast and informative analytics the business has become a data driven retailer as a result of the work it has undertaken with SAP and HANA.
Walmart believes that speed is incredibly important, as well as thinking outside the box. Now that the company has started to address back office issues, it is now extending its use of HANA to other areas of the organisation, to bring about additional benefits.  The company realises that it needs talented people to bring about the speed and agility that the company needs in its technology teams, and this will allow it to bring about its vision.
Walmart is also enhancing its retail experience through the use of machine learning. The company's goal is to make the shopping experience seamless, whether the customer is buying online, or in-store. The company has also invested in a tech incubator which is located in Silicon Valley. This incubator is working with other start-ups as well as academics and venture capitalists. It aims to introduce proprietary robotics as well as machine learning and virtual and augmented reality. Machine learning is also being leveraged to increase the efficiency of deliveries through optimisation of delivery routes for home deliveries of shopping. Walmart hopes that all of this will help it disrupt in its industry to stay ahead of the competition.
Artificial Intelligence and Domo
Domo, a company focused in developing business management softwares,  is another example of the possible applications of AI in business.  Domo aims to bring together data, systems, and people to help businesses becoming even more connected digitally. The company has raised over $500 million in seed investing, and it has created a dashboard that gathers information to help companies make decisions. The cloud-based dashboard adapts to the size of the company. It uses 400 native software connectors that let Domo collect data from third-party apps, which is then analysed,  to offer insights and give context to business intelligence. Domo  uses data  from apps such as Salesforce, Square, Facebook, Shopify, and many other applications. That data is then analyse to gain insights about customers, sales, or product inventory.  The information is then used to generate reports and spot trends in real-time, which can be shared to any device used by the company.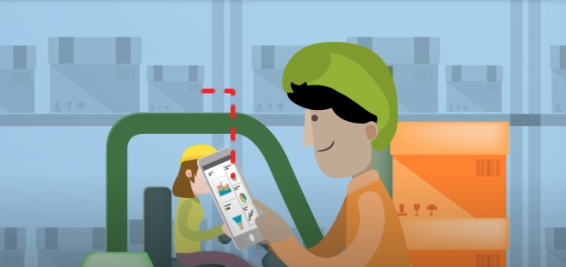 It is clear that there are some tremendously beneficial applications of artificial intelligence to businesses. Walmart just shows a few examples of how AI, machine learning and robotics can be developed to increase business efficiency and bring about cost benefits. We are likely to see many others in the years ahead.
Part 1
Part 2
Part 3
Part 4
Part 5
Part 6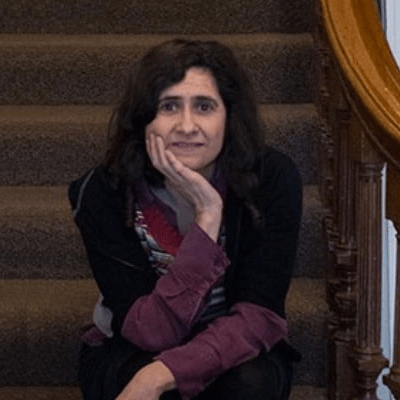 Maria Fonseca is the Editor and Infographic Artist for IntelligentHQ. She is also a thought leader writing about social innovation, sharing economy, social business, and the commons. Aside her work for IntelligentHQ, Maria Fonseca is a visual artist and filmmaker that has exhibited widely in international events such as Manifesta 5, Sao Paulo Biennial, Photo Espana, Moderna Museet in Stockholm, Joshibi University and many others. She concluded her PhD on essayistic filmmaking , taken at University of Westminster in London and is preparing her post doc that will explore the links between creativity and the sharing economy.