Massive open online courses, or MOOCs, have increased in popularity due in part to accesibility, and now tech giant Google wants its piece of the pie. Edx, the not-for-profit online learning initiative, is teaming up with Google to jointly develop the edX open source learning platform, Open edX, and expand the availability of the platform and its learning tools to individuals and institutions around the world. Founded by Harvard University and the Massachusetts Institute of Technology, edX is focused on transforming online and on-campus learning through groundbreaking methodologies, game-like experiences and cutting-edge research on an open source platform.
In collaboration with Google, edX will build out and operate MOOC.org, a new site for non-xConsortium universities, institutions, businesses, governments and teachers to build and host their courses for a global audience. This site will be powered by the jointly developed Open edX platform.
"We support the development of a diverse education ecosystem, as learning expands in the online world. Part of that means that educational institutions should easily be able to bring their content online and manage their relationships with their students. Our industry is in the early stages of MOOCs, and lots of experimentation is still needed to find the best way to meet the educational needs of the world. An open ecosystem with multiple players encourages rapid experimentation and innovation, and we applaud the work going on in this space today". – Dan Clancy, Director of Research Google
Google will work on the core platform development with leading experts from many edX partner institutions, including MIT, Harvard, UC Berkeley, Stanford, University of Western Australia, University of Queensland, and Tsinghua University. In addition, edX and Google will collaborate on research into how students learn and how technology can transform learning and teaching on campus and beyond.
"We have long admired Google's commitment to open access to information, and we believe they will be a perfect partner to work with as we shape the next generation of open education and learning," said Anant Agarwal, president of edX. "Google shares our mission to improve learning both on-campus and online. Working with Google's world-class engineers and technology will enable us to advance online, on-campus and blended learning experiences faster and more effectively than ever before."
This new site for online learning will provide a platform for colleges, universities, businesses and individuals around the world to produce high-quality online and blended courses. MOOC.org will be built on Google infrastructure.
"We envision that the site will become an ideal way to develop and refine novel online learning experiences. Faculty, for example, new to online learning could get their feet wet, and learners who may not want to take a full course could also just get a taste. Moreover, we will be able to learn how to improve our platform by having more individuals build and use content," said Agarwal. This is not the first time around the block for Google's exploration into online education. A year ago, it introduced Course Builder, an online system for creating classes. Earlier this year In May, Coursera opened its doors to professors at 10 major universities thus creating tailormade online courses.
Image credit: University of Salford, Flickr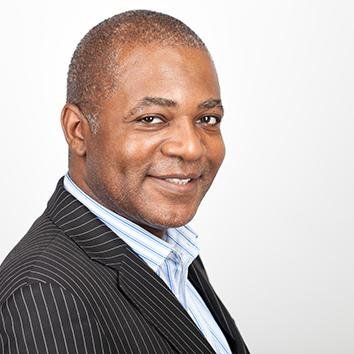 Hayden Richards is Contributor of IntelligentHQ. He specialises in finance, trading, investment, and technology, with expertise in both buy-side, sell-side. Contributing and advising various global corporations, Hayden is a thought leader, researching on global regulatory subjects, digital, social media strategies and new trends for Businesses, Capital Markets and Financial Services.
Aside from the articles, interviews and content he writes for IntelligentHQ, Hayden is also a content curator for capital markets, analytic platforms and business industry emerging trends. An avid new media explorer Hayden is driven by a passion for business development, innovation, social business, Tech Trading, payments and eCommerce. A native Trinidadian, Hayden is also a veteran, having served with the Royal Air Force Reserves for the past 10 years.
Follow Hayden on Twitter @HaydenARichards, linkedin.com/haydenhrichards and http://www.scoop.it/u/hayden-richards