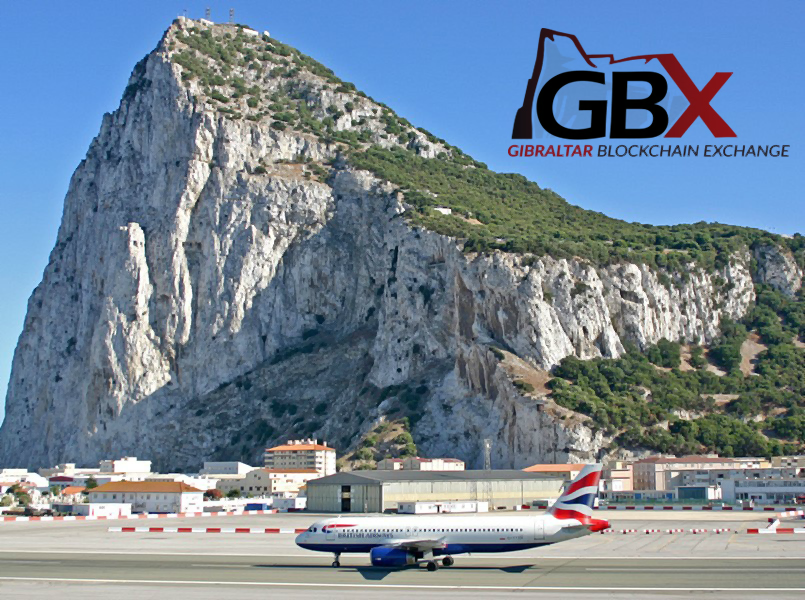 Gibraltar Stock Exchange has finally released to the members of the public its crypto-marketplace, aiming "to position itself as a world-leading institutional-grade token sale platform and Digital Asset Exchange." This Gibraltar Blockchain Exchange, or GBX, as it was named, will host 5 major cryptocurrencies to start with, plus its native digital coin, the Rock Token, being 3 of them exchangeable for USD fiat currency.
"Today marks the most exciting development on the GBX journey thus far and is a significant indication that Gibraltar is open for business," said Nick Cowan, CEO of the Gibraltar Blockchain Exchange, who added that "the launch comes at a time when the cryptocurrency and token markets are reaching a new stage of maturity. In 2018 alone, Initial Coin Offerings (ICOs) have raised a combined total of $13.7 billion USD globally – more than was raised in all ICOs which took place before 2018 combined. We are excited to enter this pivotal stage in our development at such an important time for the industry. The fact that we can launch with fiat onboarding is a huge added bonus for our community."
This GBX is the outcome of a long-running obstacle course that started a year ago with their DLT framework proposal. In fact, the Gibraltar institution has been planning this launch very carefully throughout this year, following a meticulously step-by-step process until the final launch.
Firstly, they introduced on January 1st, the first ever "Distributed Ledger Technology (DLT) Regulatory Framework", in an attempt to clear out the way for this institutional Digital Asset Exchange.
"Since 1st January 2018, any firm carrying out by way of business, in or from Gibraltar, the use of distributed ledger technology (DLT) for storing or transmitting value belonging to others (DLT activities), needs to be authorised by the Gibraltar Financial Services Commission (GFSC) as a DLT Provider," said the preliminary part of the law.
When the UK overseas territory had all legal issues sorted, they started to build their exchange. In order to do so, they launched a preliminary "early access" version of its UI platform to account for any major problems that could be found within; an ICO to check out the market's response and additionally to get funded; and a new native token, the Rock Token (RTK), which would become the main cryptocurrency (and desirable) to be traded with.
"The official launch of the GBX follows an exclusive early access period, or 'Soft Launch', which saw 300 participants introduced to the exchange. These early access members were required to give feedback on their experience using the exchange, which was used to inform substantive developments to the online platform, including the development of the finalised User Experience (UX), ahead of the official launch. The newly launched exchange now features an updated User Interface (UI) which incorporates user-friendly charts and a more optimal trading experience," they covered up in a recent PR, which would latter become the GBX GRID, the exchange's token sale platform.
They also picked up the listed cryptocurrencies with special care. At launch, six will be available, BTC, ETH, BCH, ETC, LTC, and RKT – which have a combined market capitalisation of over $170 billion USD. And three of those (BTC, ETH and RKT), can be tradable with USD fiat currency, with a "greater number of fiat currencies planned to be incorporated onto the exchange in the future."
However, the Gibraltar authorities pursue to leverage the Rock Token (RKT) to the highest standards, as it is, nonetheless, their native digital coin. They will boost their use among users with incentives and grants. "RKT, which is ERC-20 compliant utility tokens, can be used to pay trading fees; listing and sponsor fees; and for issuer staking on the GBX. They shall also grant holders early access to token sales hosted on the GBX GRID and reduced trading fees on the Digital Asset Exchange," they press note reminded.
Once the Rock Token was ready to be operative, the ICO was successful and the UI platform, the GBX GRID, was ready to be launched and there was a DLT framework behind to make everything protected under the law, the Gibraltar Blockchain Exchange was ready to set off.
"The official launch of the GBX is the result of not only the hard work of an extraordinary team, but also the dedication of our wonderful community, who share our passion for blockchain technology and our vision of a mature crypto market. We are proud to be opening our exchange to the public so that more people may join us on our journey, working toward a new era of trust, openness, and global acceptance for the crypto industry. I believe Gibraltar and we here at the GBX offer something genuinely different. Gibraltar was the first jurisdiction to introduce regulations around Distributed-Ledger-Technology, and we are reaping the rewards of that today," concluded proudly Cowan.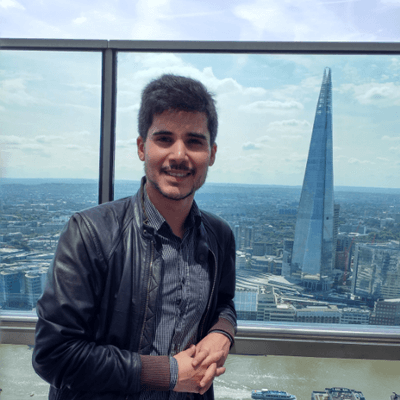 Hernaldo Turrillo is a writer and author specialised in innovation, AI, DLT, SMEs, trading, investing and new trends in technology and business. He has been working for ztudium group since 2017. He is the editor of openbusinesscouncil.org, tradersdna.com, hedgethink.com, and writes regularly for intelligenthq.com, socialmediacouncil.eu. Hernaldo was born in Spain and finally settled in London, United Kingdom, after a few years of personal growth. Hernaldo finished his Journalism bachelor degree in the University of Seville, Spain, and began working as reporter in the newspaper, Europa Sur, writing about Politics and Society. He also worked as community manager and marketing advisor in Los Barrios, Spain. Innovation, technology, politics and economy are his main interests, with special focus on new trends and ethical projects. He enjoys finding himself getting lost in words, explaining what he understands from the world and helping others. Besides a journalist, he is also a thinker and proactive in digital transformation strategies. Knowledge and ideas have no limits.