For companies, whose business models are based on subscriptions, customer retention is often the difference between life and death. Start-up Gainsight is a former red herring top 100 winner and is the first and only complete Customer Success Management platform that leverages Big Data predictive analytics tech. Gainsight centralizes customer vital signs, leverages predictive analytics to score customer health and drives customer retention workflows and automation across all departments in the enterprise. I can hardly think of a company out there that isn't interested in keeping customers and clients. Gainsight addresses this need, by deploying data analytics in order to reduce customer churning.
As customers are bombarded with a wide array of choice, retention is incredibly important for growing any long-term sustainable business. A recent Harvard business School study shows that by increasing customer retention rates by 5% you can increase profits from 25% all the way to 95%. Certainly within the last five years, we have seen firms that have begun to leverage data, analytics and automation to accelerate customer acquisition efforts from marketing through to sales. As companies today are increasingly being paid over time versus up front, customer retention represents a huge revenue opportunity. However siloed data sets, error-prone guesswork and manual workflows prevent companies from understanding their customers and driving aligned customer retention efforts.
Most companies will try to  solve the retention problem by offering the best product it can as well as excellent customer service. According to Gainsight's CEO Nick Mehta "Data is transforming industries and business processes around the world. Yet many companies today still don't leverage data to understand their existing customers after they come on board. "  This week the company announced a US$20 million series B funding round led by Bain Capital Ventures with participation from existing investor Battery Ventures and new investor Summit Partners. Gainsight has valued the subscription economy as being worth US$500 billion, and will use the funds to aggressively grow its engineering, sales, marketing and customer success efforts.
A recent research study of public subscription businesses revealed that a 2 point improvement in retention rate can lead to a 20% or greater improvement in company valuation" said Nick. "Echoing these findings, a recent Gainsight survey of more than 100 leading subscription businesses showed that companies with a Customer Success team report a 24% lower churn rate than companies without one. From Sand Hill to Wall Street, Customer Success Management has become a must-have to ensure the long term viability of any recurring revenue company."
In addition to its Funding round news, Gainsight also revealed the next generation of its backend platform. The platform now integrates with the post popular CRM systems, including Salesforce.com, Netsuite, Oracle Sales Cloud, Microsoft Dynamics CRM, SalesLogix, SAP and Siebel. Gainsight's  funding round demonstrates that generating new sales is obviously a good thing, but keeping new customers is a higher priority in today's digital world. Regardless of business model, all companies now have to go back to the drawing board, rethink and prioritize their focus on winning the customer.
These companies are going to run into the stumbling block of collecting more data about their customers and having those details widely distributed, across different formats and systems, making it incredibly difficult to glue together to provide a true indication of where you stand with your customers. The big data start-up now have the right leadership and resources to capitalize on targeting the multibillion dollar customer success vertical. Time will tell if Gainsight positions itself as the dominant player in this sector.
Image credit via Gainsight Facebook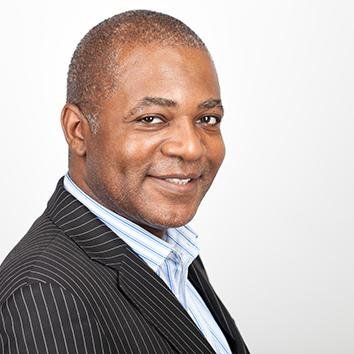 Hayden Richards is Contributor of IntelligentHQ. He specialises in finance, trading, investment, and technology, with expertise in both buy-side, sell-side. Contributing and advising various global corporations, Hayden is a thought leader, researching on global regulatory subjects, digital, social media strategies and new trends for Businesses, Capital Markets and Financial Services.
Aside from the articles, interviews and content he writes for IntelligentHQ, Hayden is also a content curator for capital markets, analytic platforms and business industry emerging trends. An avid new media explorer Hayden is driven by a passion for business development, innovation, social business, Tech Trading, payments and eCommerce. A native Trinidadian, Hayden is also a veteran, having served with the Royal Air Force Reserves for the past 10 years.
Follow Hayden on Twitter @HaydenARichards, linkedin.com/haydenhrichards and http://www.scoop.it/u/hayden-richards