Gaining the Digital Edge Intelligenthq
Digitisation is making sweeping changes worldwide. It is impacting people's daily lives, and particularly so at work, where McKinsey argues "Technology is transforming all industries". To help organisations and business owners to adjust to the changes that digital technology brings, McKinsey is developing a "Digital Edge" series with a view to helping organisations to be able to compete when considering the immense changes that digital means for them. So far, the series offers essential advice on mastering digital marketing, digitising the consumer decision journey, digital strategy, reinventing IT to support digitisation and accelerating the digitisation of business processes.
There is also support offered to CIOs to help them to lead their company's information side of the business. The series also looks at how enterprises achieve digital success by learning from the best, as well as how to compete in the digital age. Considering this latter point, Martin Hirt and Paul Willmott (2014) review ways in which digitisation is changing the way that competition between businesses operates.
The argument is put that organisations that did not adapt early in some industries have already failed as a result of not taking on the digital challenge. Meanwhile in other industries there are still opportunities to change and develop and embrace digital. At the heart of the problem, as Hirt and Willmott put it, digitisation has the effect of lowering entry barriers in many cases. This leads to an increased number of entrants into different industries. At the same time these new entrants are often able to scale up very quickly when compared with cumbersome larger organisations. Digital has driven all of this.
Digital marketing is given good attention in the McKinsey Digital Edge series and with good reason – digitisation has transformed marketing. It has created new models and ways to market, and has meant that organisations now have to work hard to gain the engagement of customers and leads in order to make sales. Good old fashioned advertising simply isn't sufficient anymore. Getting excellent reviews online and writing content that drives the customer to action without being plain promotion are essential. Closely linked to this is the digitisation of the consumer buying journey. It is argued that the digital journey has been changed fundamentally by the Internet of Things, with customers having extensive resources open to them to be able to research and purchase products. Likewise this changes the way that businesses need to interact with them.
Many businesses may want to know what the most successful digital businesses are doing to be able to grow in the digital market place. This is where a resource on the seven habits of highly effective digital enterprises comes in handy. Of course there is no formulaic approach, but as a general rule successful digital companies have some important characteristics in common. One such characteristic is argued to be that such organisations are unreasonably aspirational. Another focuses on the effort that such organisations go to in order to "ring fence and cultivate talent".
Meanwhile, acquiring new capabilities, challenging everything, being quick and data driven, following the money and being obsessed with the customer are also critical habits of those that have mastered digital business. In Digital Strategy the point is made that digital is here now and organisations that want to succeed have to develop an appropriate strategy to enable them to do so. Key strategic decisions to be taken are thought to be around whether to attack or defend in the digital marketplace, and deciding who drives the digital transformation.
The important point is made that delegating responsibility for all things digital in the organisation to one person to manage is challenging because digital touches such a wide range of different areas of the business. While a Chief Digital Officer may seem like a great idea, that person being able to gather sufficient influence to effect change in all areas of the business can be very challenging to achieve.
Overall the McKinsey series Digital Edge is timely and relevant. The question should not be about if you read it or not. Reading it should be compulsory for anyone that wants to influence in modern business. The series offers much to different business function leaders and most can benefit from dipping in.
Additional resource: infographic on the seven habits of highly effective digital enterprises:
seven habits of highly effective digital enterprises Infographics done by McKinsey & Company Intelligenthq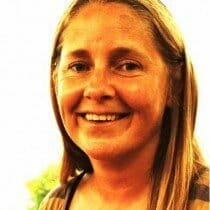 Paula Newton is a business writer, editor and management consultant with extensive experience writing and consulting for both start-ups and long established companies. She has ten years management and leadership experience gained at BSkyB in London and Viva Travel Guides in Quito, Ecuador, giving her a depth of insight into innovation in international business. With an MBA from the University of Hull and many years of experience running her own business consultancy, Paula's background allows her to connect with a diverse range of clients, including cutting edge technology and web-based start-ups but also multinationals in need of assistance. Paula has played a defining role in shaping organizational strategy for a wide range of different organizations, including for-profit, NGOs and charities. Paula has also served on the Board of Directors for the South American Explorers Club in Quito, Ecuador.